Okinawa in August
Explore the islands, enjoy traditional dance, and cool off in the water
August offers myriad events and activities, including exciting dance festivals, traditional experiences, diving, snorkeling and island-hopping. Escape the everyday to immerse yourself in island life.
Quick tips
Get ready to dance Okinawan style at traditional eisa dance festivals.
Be prepared for hot weather with strong sun and high humidity. Keep sunscreen handy.
Check the weather report for typhoons. They are most common in August.
August weather in Okinawa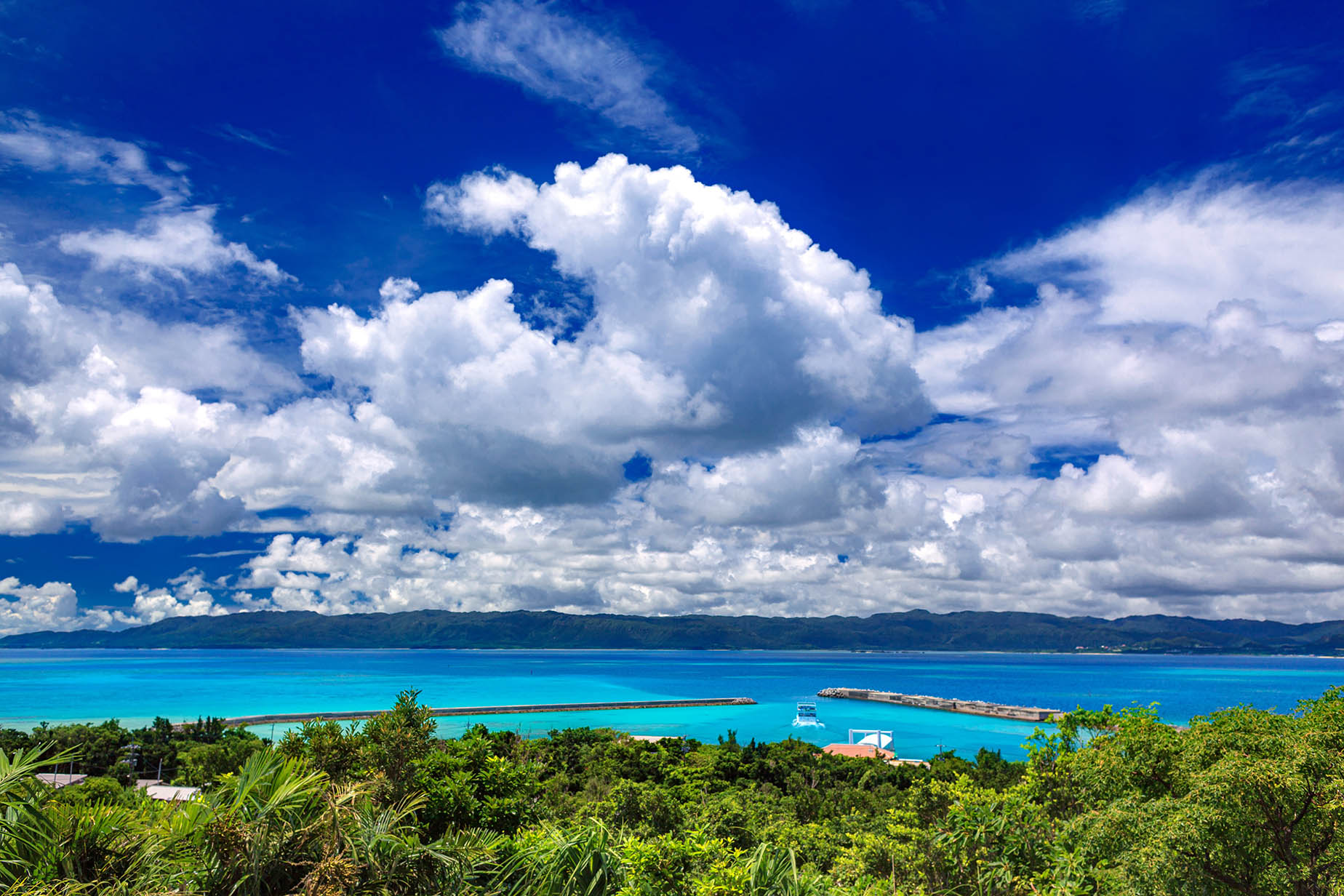 Daytime temperatures in August average around 31 degrees Celsius (88 degrees Fahrenheit), with highs and lows of about 34 and 27 degrees Celsius. August is the hottest month of the year, with strong sun and high humidity. Be sure to protect your skin from the sun, wear breathable clothes, drink plenty of water, and put on bug spray. Typhoons occur most often in August, so keep an eye on the weather report.
What to do in August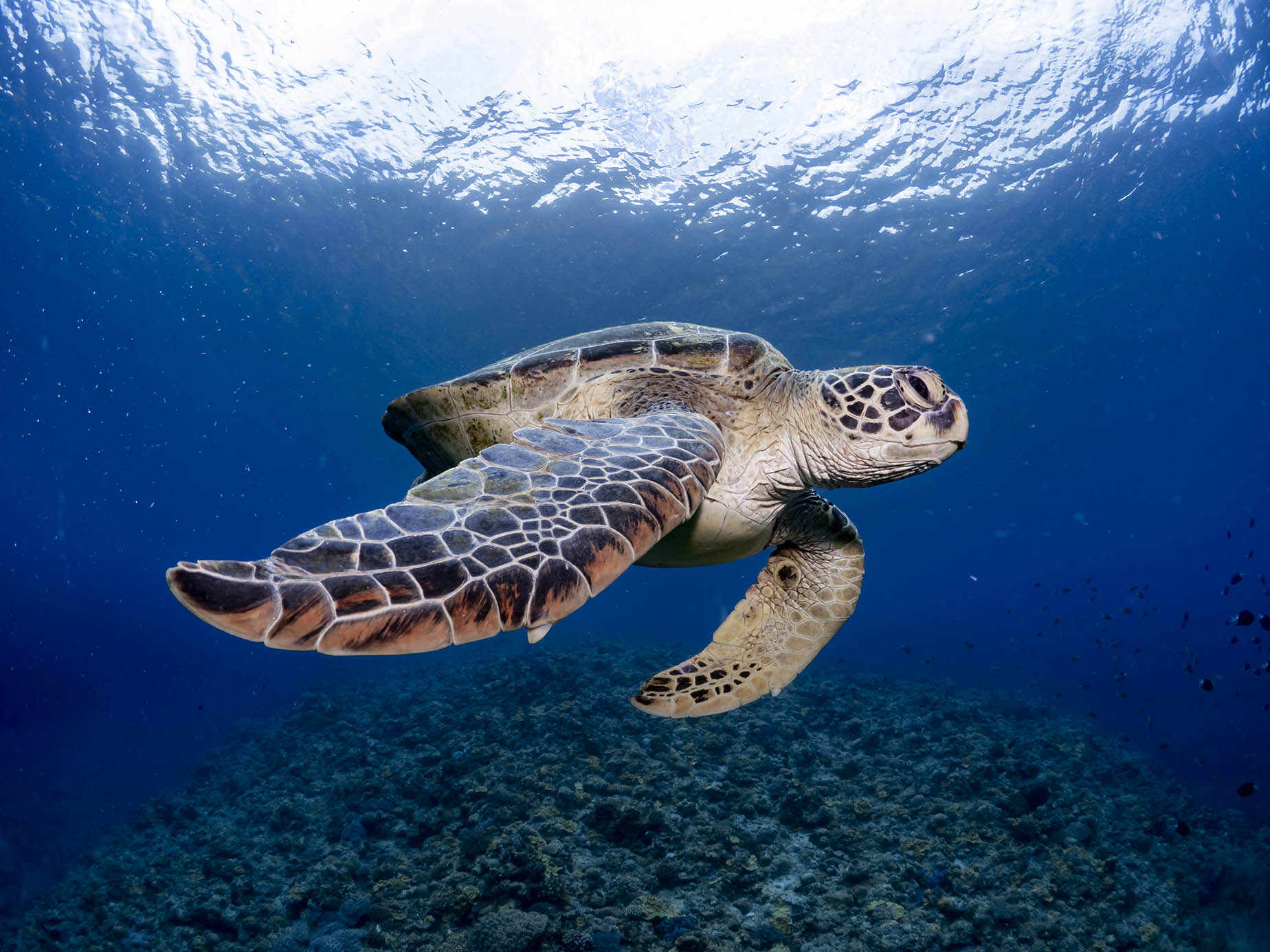 August is the height of summer, so head to the beach to cool off! This is the perfect time to explore Okinawa's island groups, their unique beaches, and beautiful coral reefs. Swim with sea turtles in the Kerama Islands, see coral and colorful fish in the Miyako Islands, and enjoy the slow life in the Yaeyama Islands. For a change of pace, enjoy exuberant eisa dancing that is typically performed as part of Obon festivities in mid-August.
Experience eisa dancing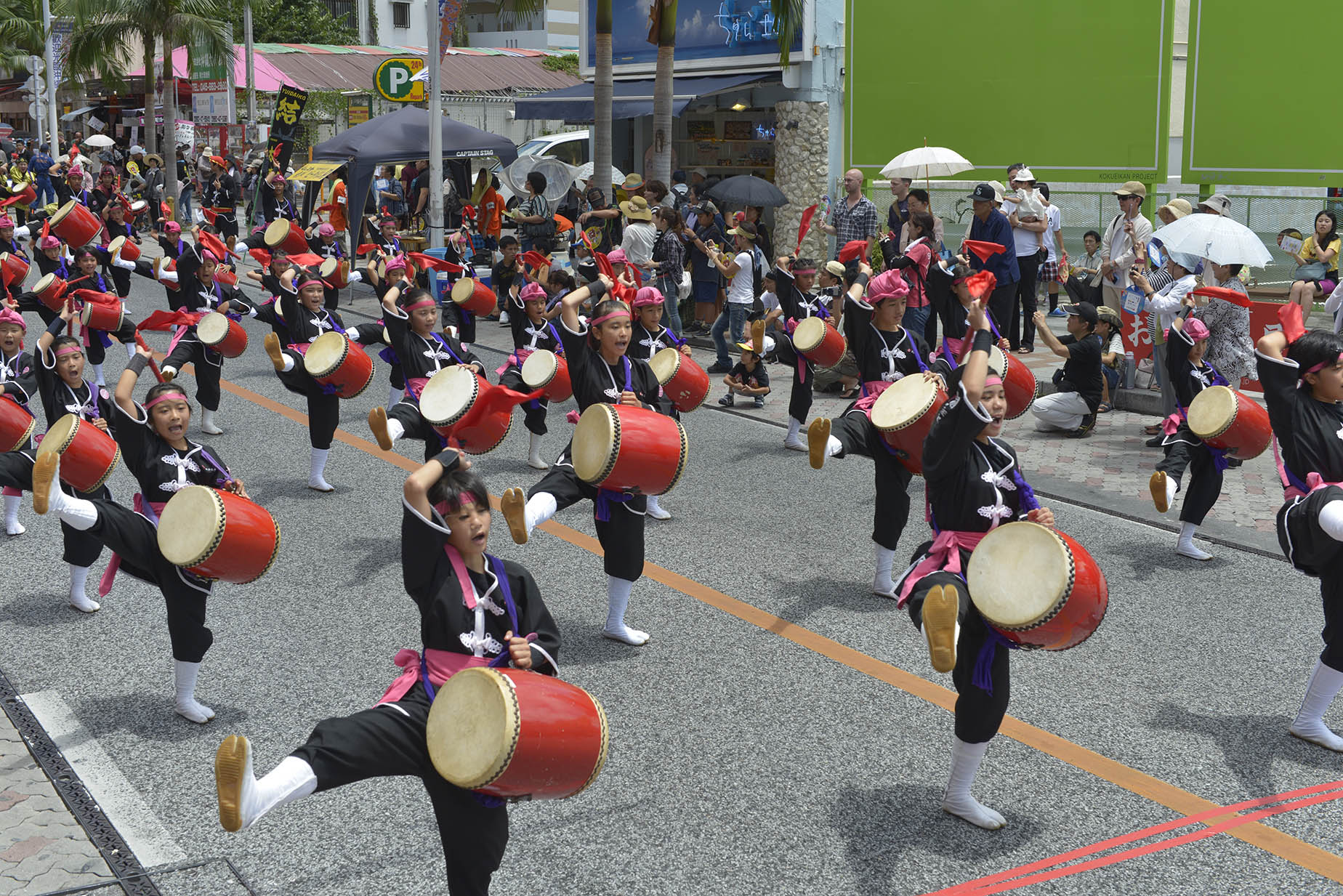 Eisa is a traditional Okinawan dance originally performed by young people to honor the spirits of their ancestors. It is common throughout the islands of Okinawa, and records indicate it has been practiced for centuries. Eisa is danced during Obon, a holiday period when the Japanese pay their respects to their ancestors. Eisa dance groups all have their own unique music, dance, and costume styles, and colorful parades liven up the streets. The dates of the Obon period in Okinawa differ from year to year based on the lunar calendar. Depending on the year, it typically falls in either late August or early September.
Cool off in the water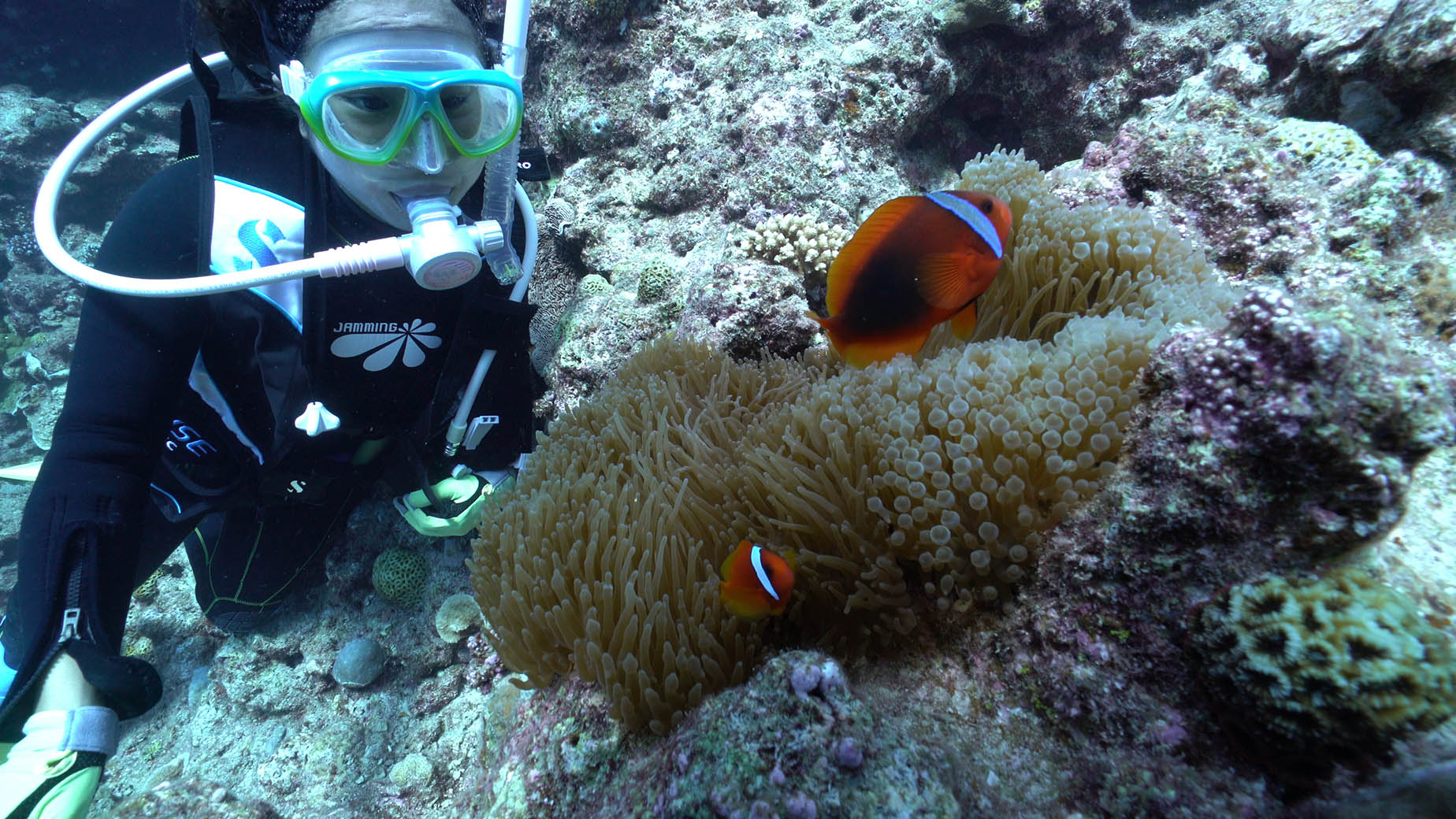 The sea is at its most inviting in August. Take a dip to keep cool, or head out on a boat for some diving or snorkeling. Do not forget that Okinawa has some amazing waterfalls and rivers that are worth exploring, too.
Swimming
August is a great time to visit Okinawa's beautiful beaches, where the water temperature averages around 29 degrees Celsius (84 degrees Fahrenheit). Consider wearing a rash guard to avoid getting a sunburn while you are in the water.
Diving and snorkeling
August's warm temperatures make it a comfortable time for diving and snorkeling. You will see colorful fish, coral, and even sea turtles in the water. With its beautiful beaches and mysterious caves teeming with colorful sea creatures, Miyako Island is among the many excellent destinations for diving and snorkeling.
Stand up paddleboarding
SUP has become a popular activity in Okinawa, and rental boards and lessons for beginners are offered at many beachside surf shops. Tours of interesting locales are also available, including paddleboarding through the jungles of Iriomote and Ishigaki islands.
Go island hopping
August is an excellent time to explore Okinawa's outer islands, where you can lounge at popular beaches or explore jungles and caves off the beaten track.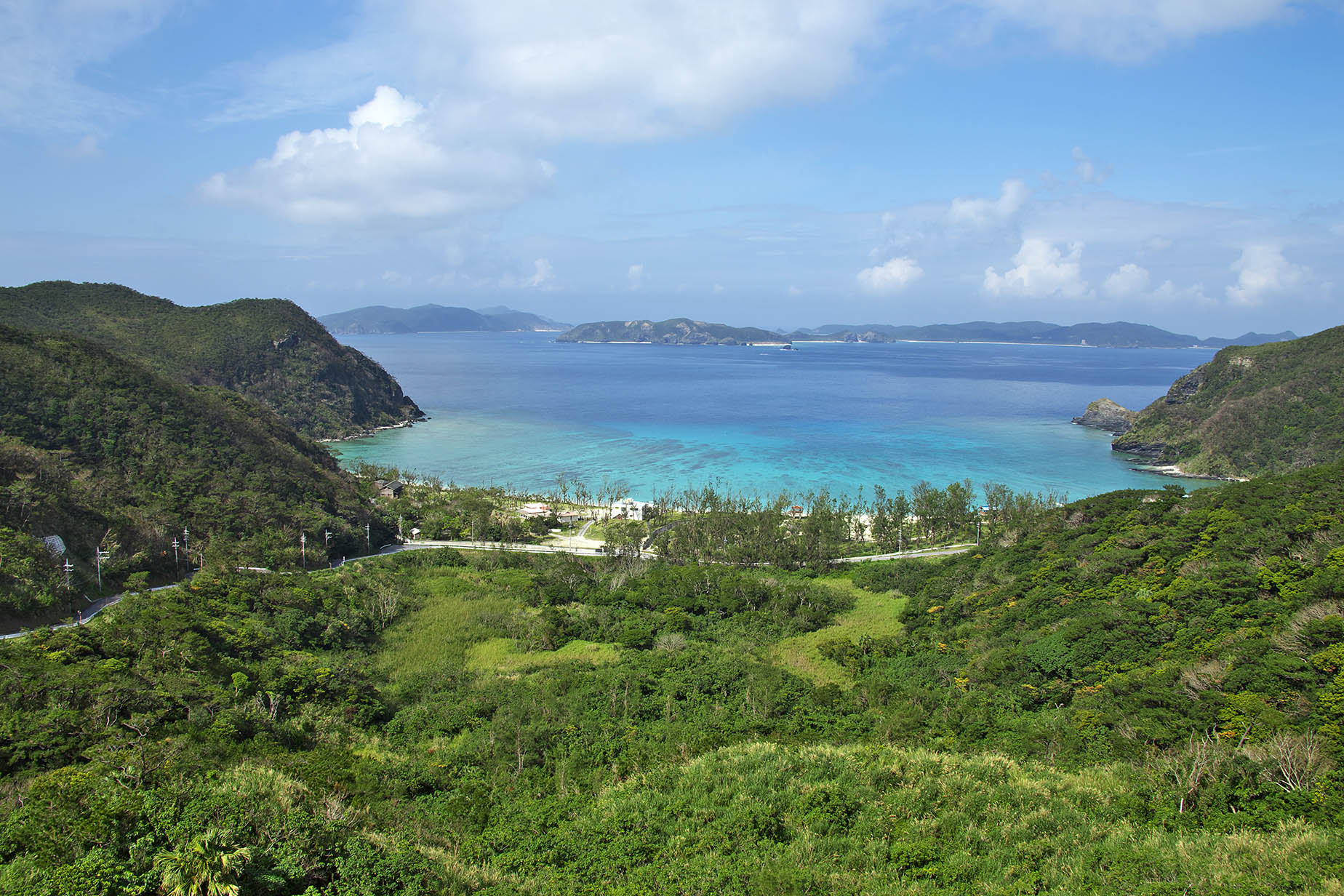 Kerama Islands
The sandy beaches and crystal blue waters of the Kerama Islands are just 40 kilometers west of Naha. Zamami and Tokashiki are the most popular islands, and offer activities such as sea kayaking, snorkeling, camping, and swimming with turtles.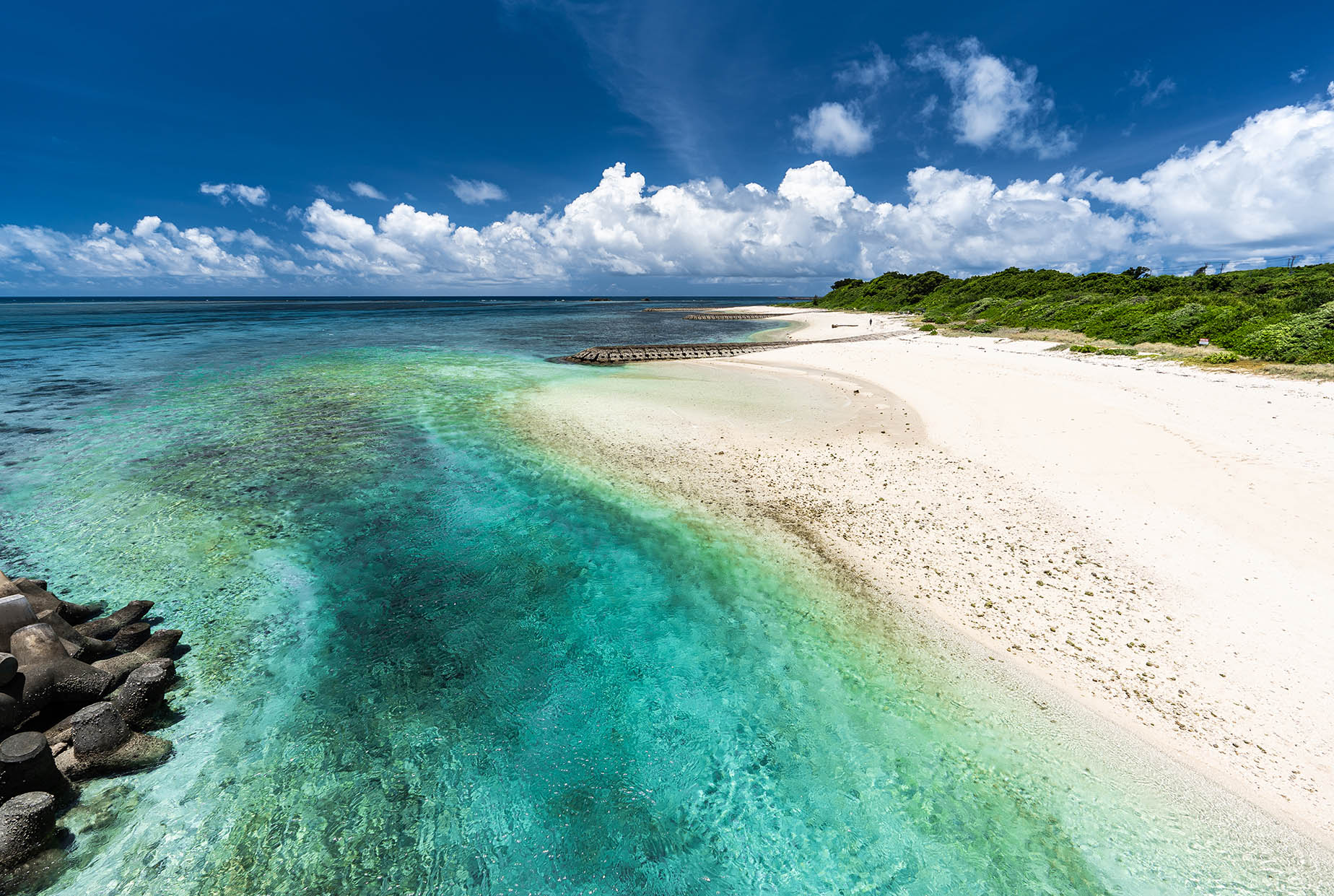 Miyako Islands
This group of islands is a wonderful destination for swimming, diving, and snorkeling. The islands have white sand beaches, transparent waters, coral reefs, and interesting underwater caves and rock formations. Miyako is the largest of the islands and perhaps the most popular. Irabu Island is a quieter option with secluded beaches.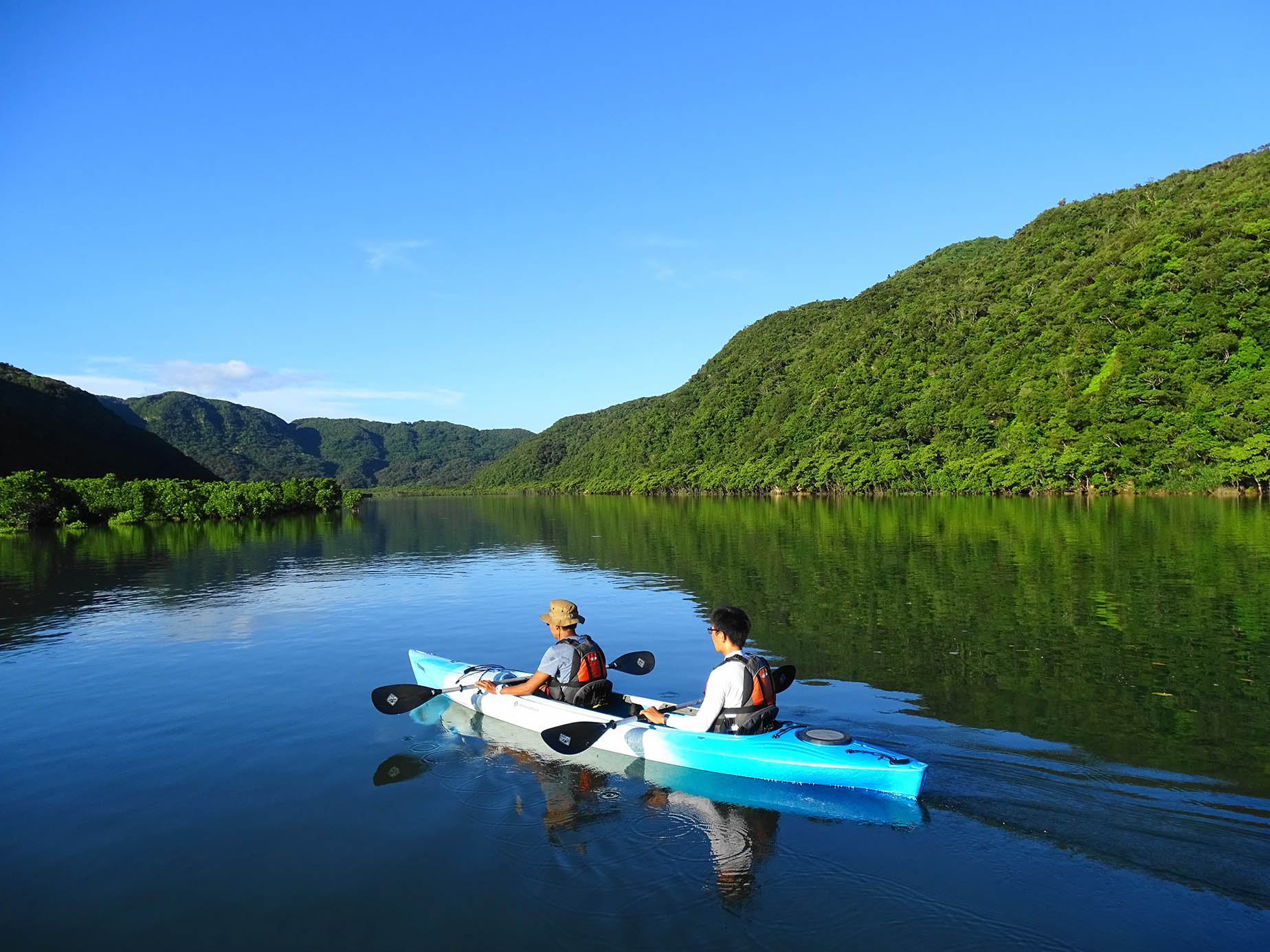 Yaeyama Islands
The Yaeyama Islands offer a secluded tropical getaway as they are the southernmost and westernmost inhabited islands of Japan. There is much to explore, including kayaking through the untamed jungle on Iriomote Island, stargazing on the beautiful beach of Hateruma Island, shopping for black pearls on Ishigaki Island, and glimpsing island life in a traditional Ryukyu village on Taketomi Island.
Events in August
August in Okinawa is a festive time, with exciting events dedicated to local traditions, dancing, and stargazing.
*Event dates are subject to change, and some events may be canceled or postponed due to weather and other circumstances.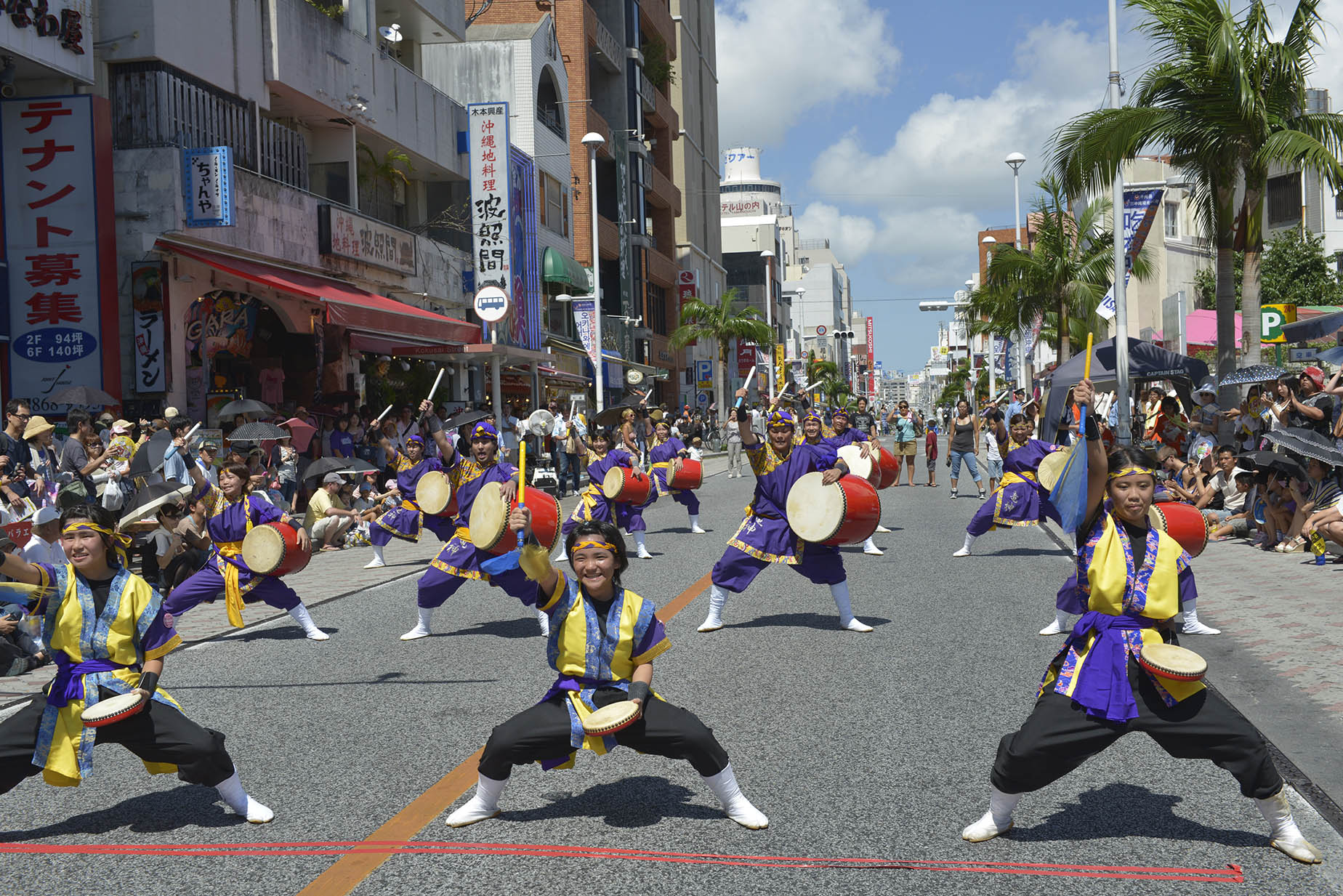 Dance, dance, dance
Enjoy eisa events around the main island. The 10,000 Eisa Dancers Parade, in Naha, is an exuberant celebration of traditional eisa dancing with thousands of colorfully costumed dancers accompanied by live drumming. Visitors are welcome to join a morning practice session and then dance in the main parade.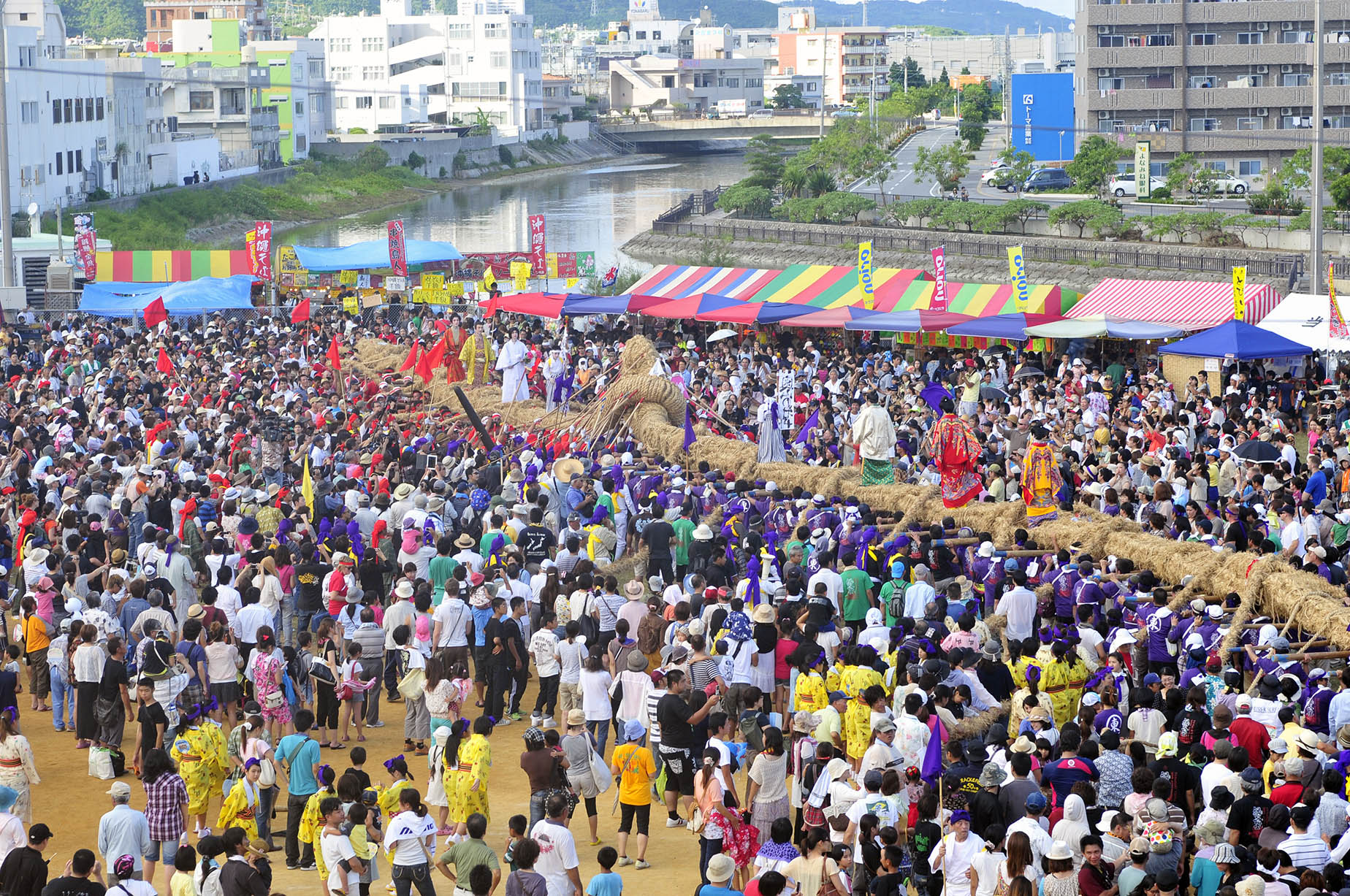 A show of force
Take in the Yonabaru Great Tug-of-War Festival for an exciting show of force. The festival, held for hundreds of years, features a parade of two huge ropes with costumed performers riding on top, and a massive tug of war once the ropes are joined together.
Starry skies
Okinawa has some amazing stargazing opportunities, especially on Ishigaki Island where the Festival of the Southern Island Stars is held. The festival offers visitors the chance to go stargazing in areas without light interference. There are also tours of the local observatory and live music.