Okinawa in July
Fireworks, summer festivals, beach activities, diving, and more
A trip to Okinawa in July means fun-filled, carefree days at the beach with swimming, snorkeling and diving. When night falls, participate in a summer festival with fireworks that light up the sky.
Quick tips
Protect yourself from the strong sun with sunscreen, a hat, and sunglasses.
Enjoy the fireworks at summer festivals, and do not miss Okinawa's sagaribana-flowers that resemble fireworks and bloom from dusk until dawn—on evenings in late June and July.
Consider taking a rash guard with you to the beach to avoid burning while swimming or snorkeling.
July weather in Okinawa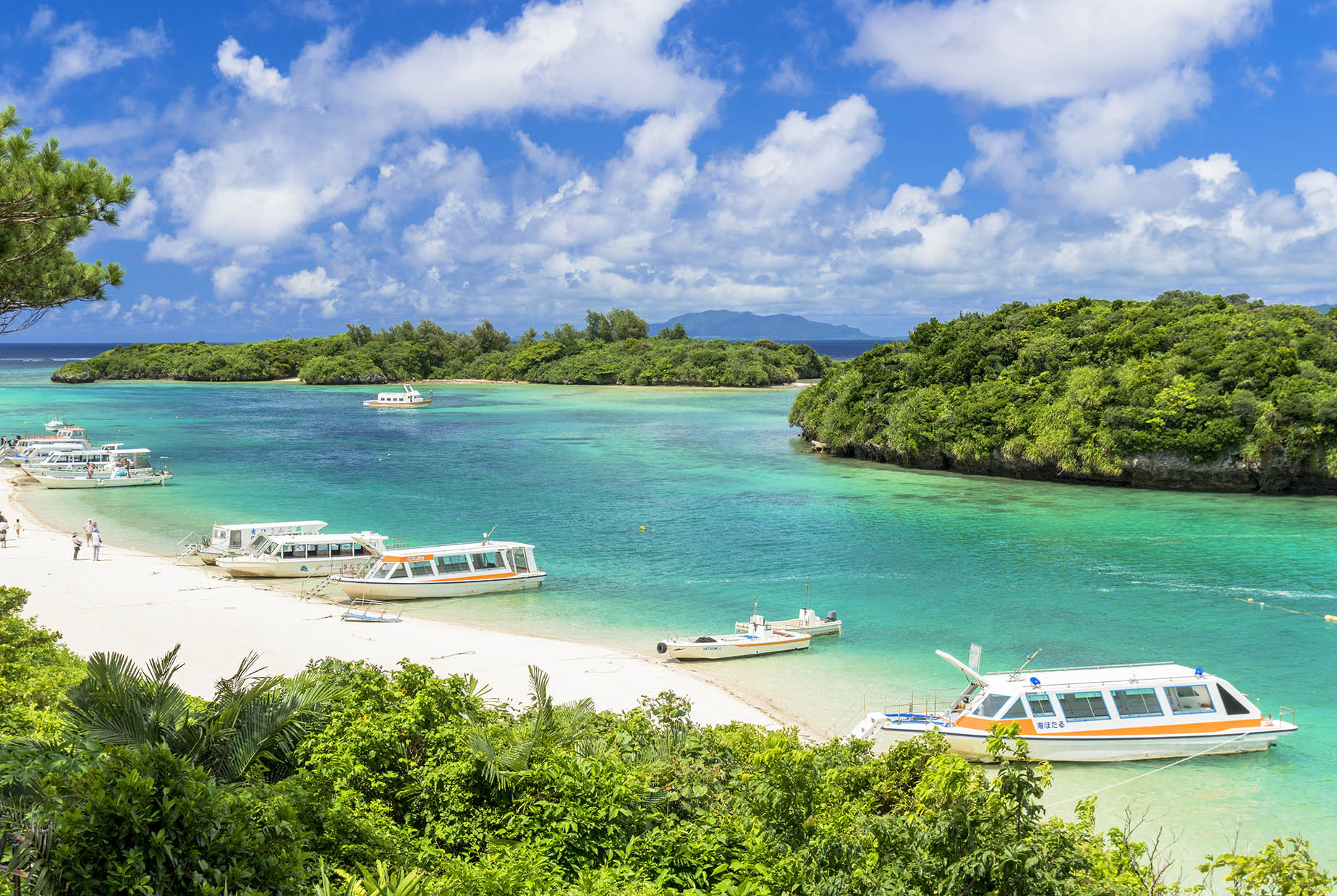 Daytime temperatures in July average around 30 degrees Celsius (88 degrees Fahrenheit), with highs and lows of about 34 and 27 degrees Celsius. Be sure to wear sun protection, stay hydrated and put on bug spray. Sudden showers sometimes roll in even if the forecast is sunny, so be prepared by carrying around a lightweight umbrella or hand towel. It is also a good idea to check the weather forecasts as typhoons sometimes occur in July.
What to do in July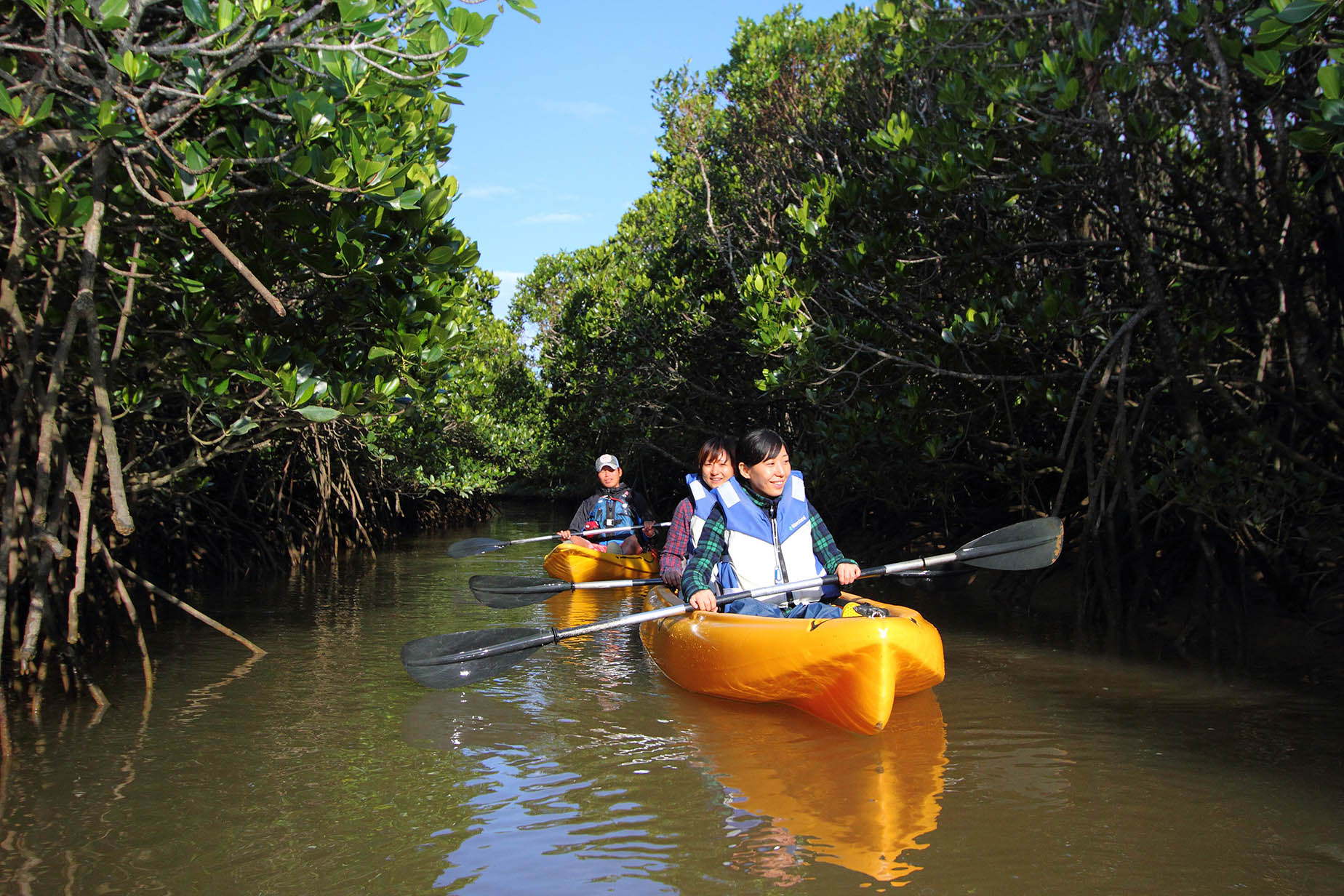 Summer gets into full swing in July and temperatures soar. Keep cool in the water on a diving or snorkeling tour, enjoy sunning yourself on the beach, or visit a remote island to really slow down and relax. July is also a good time to discover the natural world in Okinawa, with tours that take you to the inner depths of caves and guided kayaking adventures in mangrove forests. Renting an RV is a great way to make the most of the weather, and explore the islands at your own pace.
Enjoy Okinawa's nightlife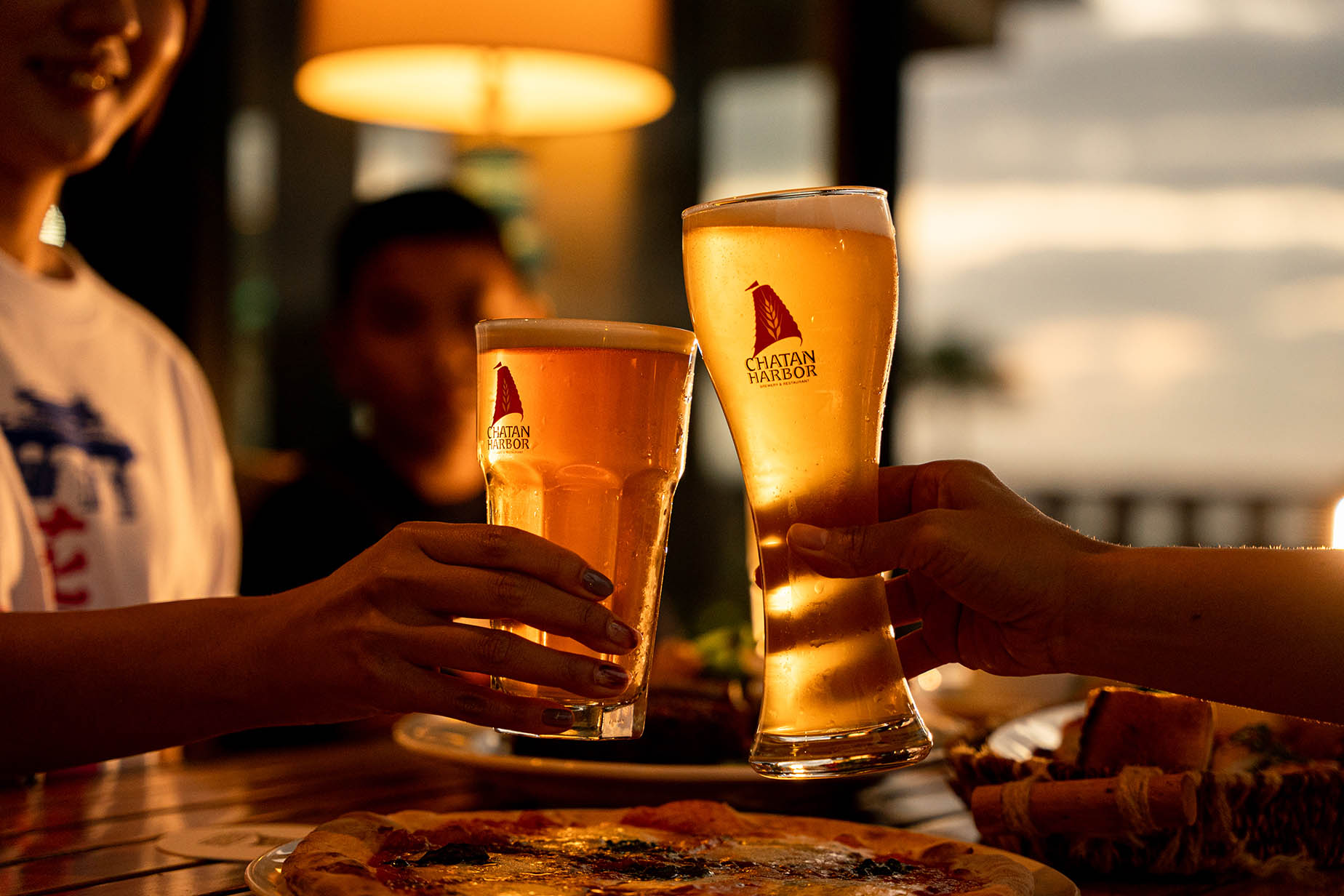 Okinawa truly comes alive in the summer. There is something going on everywhere you look, from fireworks to beachside dining to beer festivals. Take advantage of the slightly cooler weather in the evenings to enjoy activities outside.
Rent an RV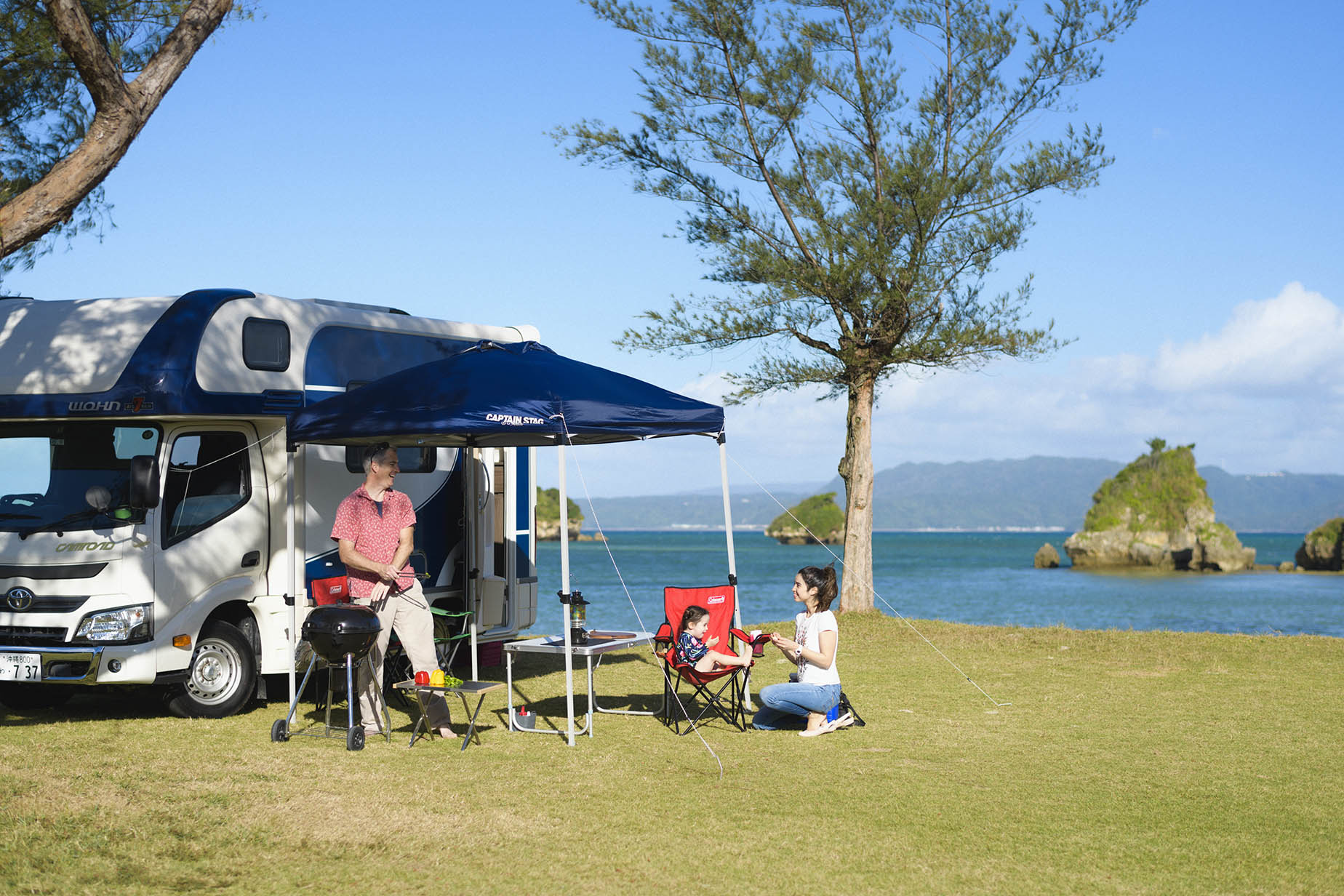 Enjoy the freedom of traveling in a self-contained vehicle by renting an RV. There are plenty of campgrounds in Okinawa, especially on Okinawa's main island and on Miyako Island, and numerous rental companies with camping car lineups. Renting an RV is a great option for families and offers complete freedom. Travel from coast to coast and sight to sight as your mood takes you. Be careful to stop overnight in authorized locations only.
Explore the sea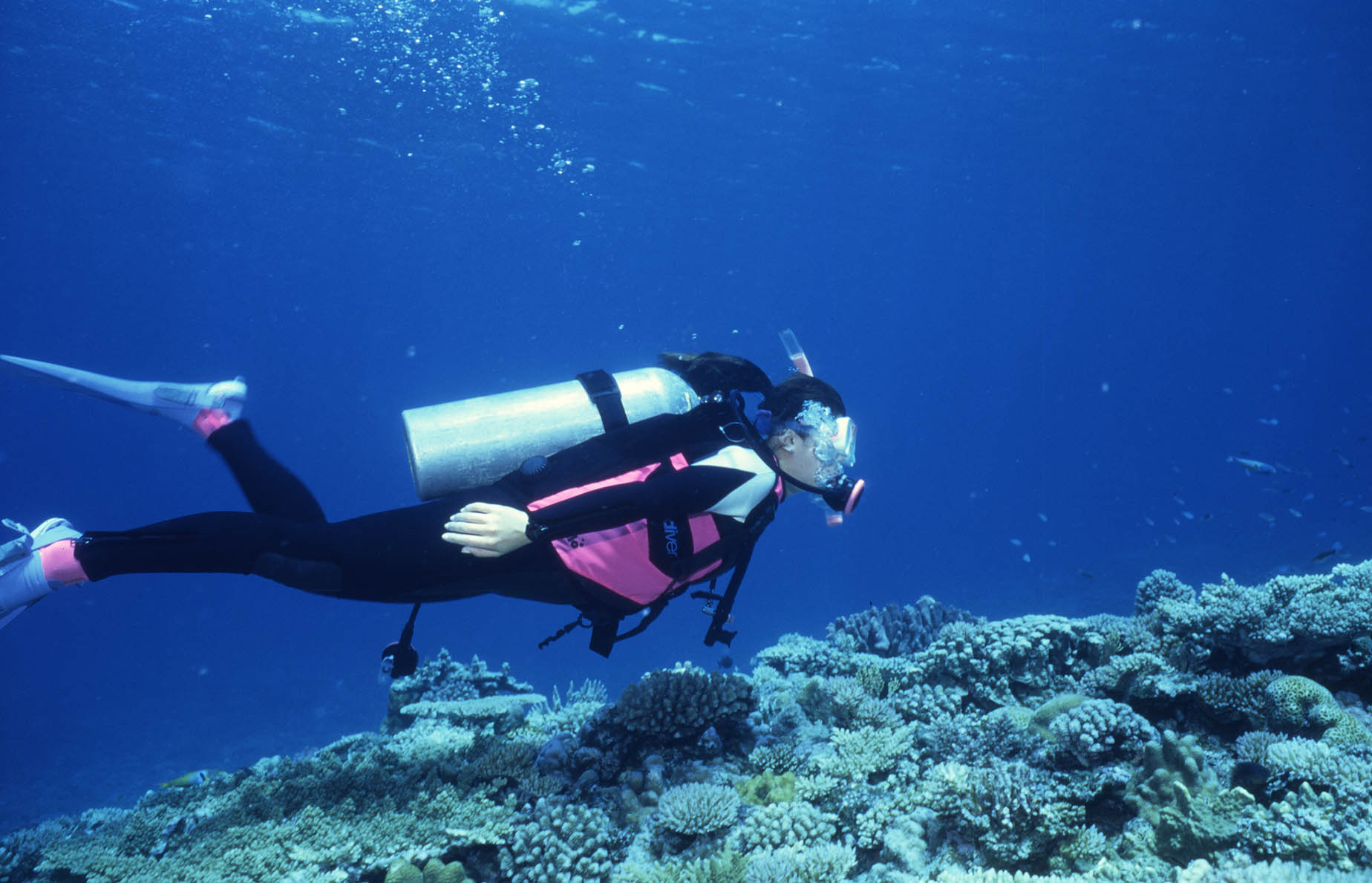 Make the most of the warm weather in July by exploring the sea. Swim at the beach, or book an underwater experience, diving tour, or island-hopping snorkel tour. Popular destinations for ocean activities include Ishigaki, Miyako, and the Kerama Islands.
Diving
One of the top diving experiences of summer is seeing manta rays swimming among coral reefs at Manta Scramble, a dive spot off Kabira Ishizaki on Ishigaki Island. For cave diving, make Miyako Island your main destination. Numerous cave dives are available around Miyako and the smaller surrounding islands. Highlights include a cave with elaborate rock formations that resemble the architecture of Antoni Gaudi. The Kerama Islands have dives for all levels and their proximity to Okinawa's main island makes them ideal for tours from Naha.
Snorkeling
Take in Okinawa's diverse marine creatures and beautiful coral reefs while snorkeling; no license required. A popular spot on Okinawa's main island is Blue Cave, where sunlight filters into the cave and is reflected on the seabed, creating enchanting scenery. The beautiful Kabira Bay of Ishigaki Island is an exclusive spot where you can see manta rays, sea turtles, and corals. Note that swimming and snorkeling from the beach are not permitted, and joining a tour is the only way to enjoy the pristine underwater environment of this idyllic bay.
Underwater walks
Join a sea walk to explore the underwater world by simply popping on a helmet. This is a fun activity for the entire family, available at marine activity operators throughout Okinawa. No previous diving or snorkeling experience is necessary, and you do not even need to get your face wet!
Events in July
Summer in Okinawa means festivals, fireworks, and colorful yukata robes. You can also join summer-only nature tours.
*Event dates are subject to change, and some events may be canceled or postponed due to weather and other circumstances.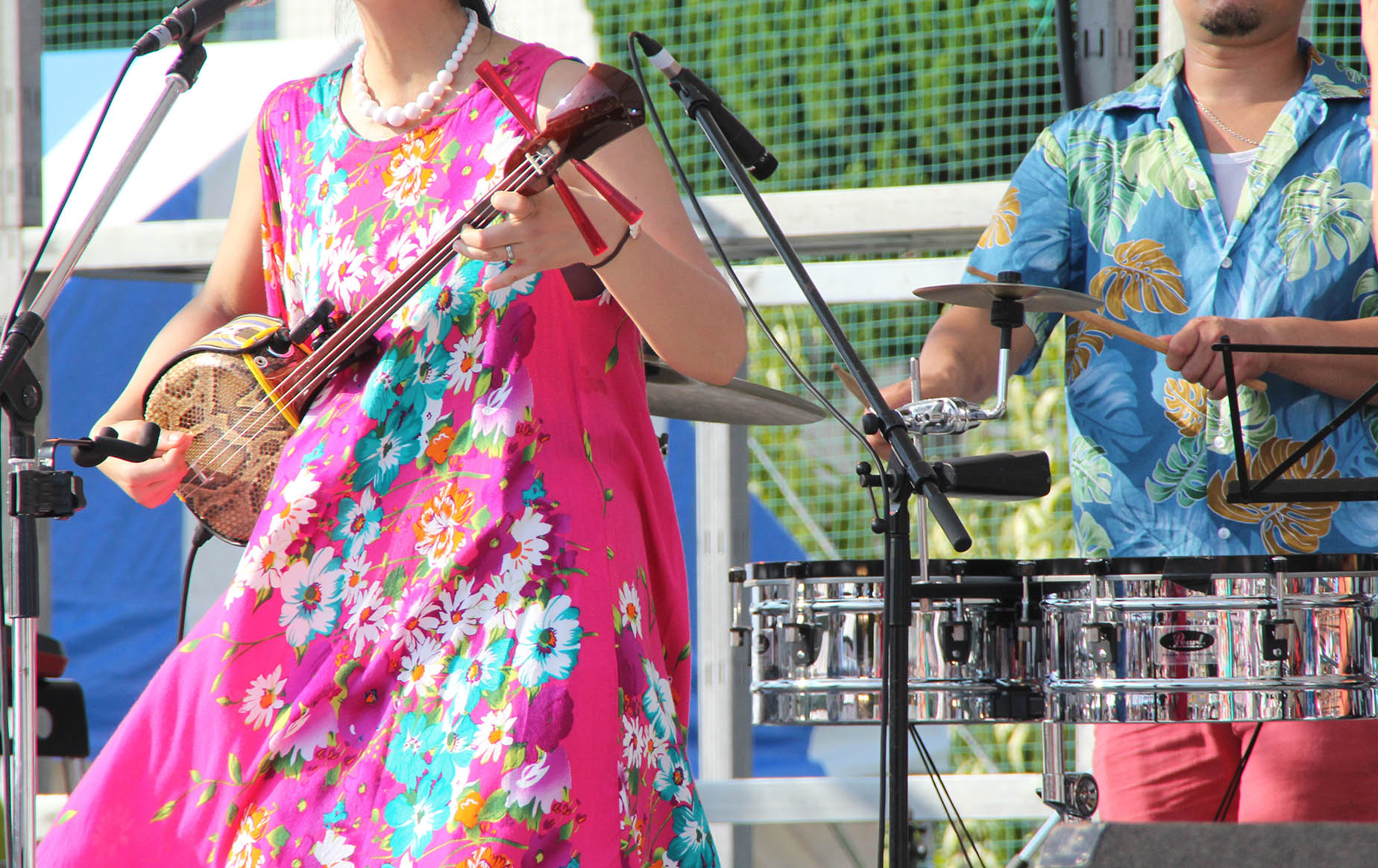 Celebrating summer
Summer festivals are held throughout towns and villages during the summer months. The Nago Summer Festival is a quintessential summer festival with fireworks, revelers clad in yukata, stalls selling food and drinks, and live performances.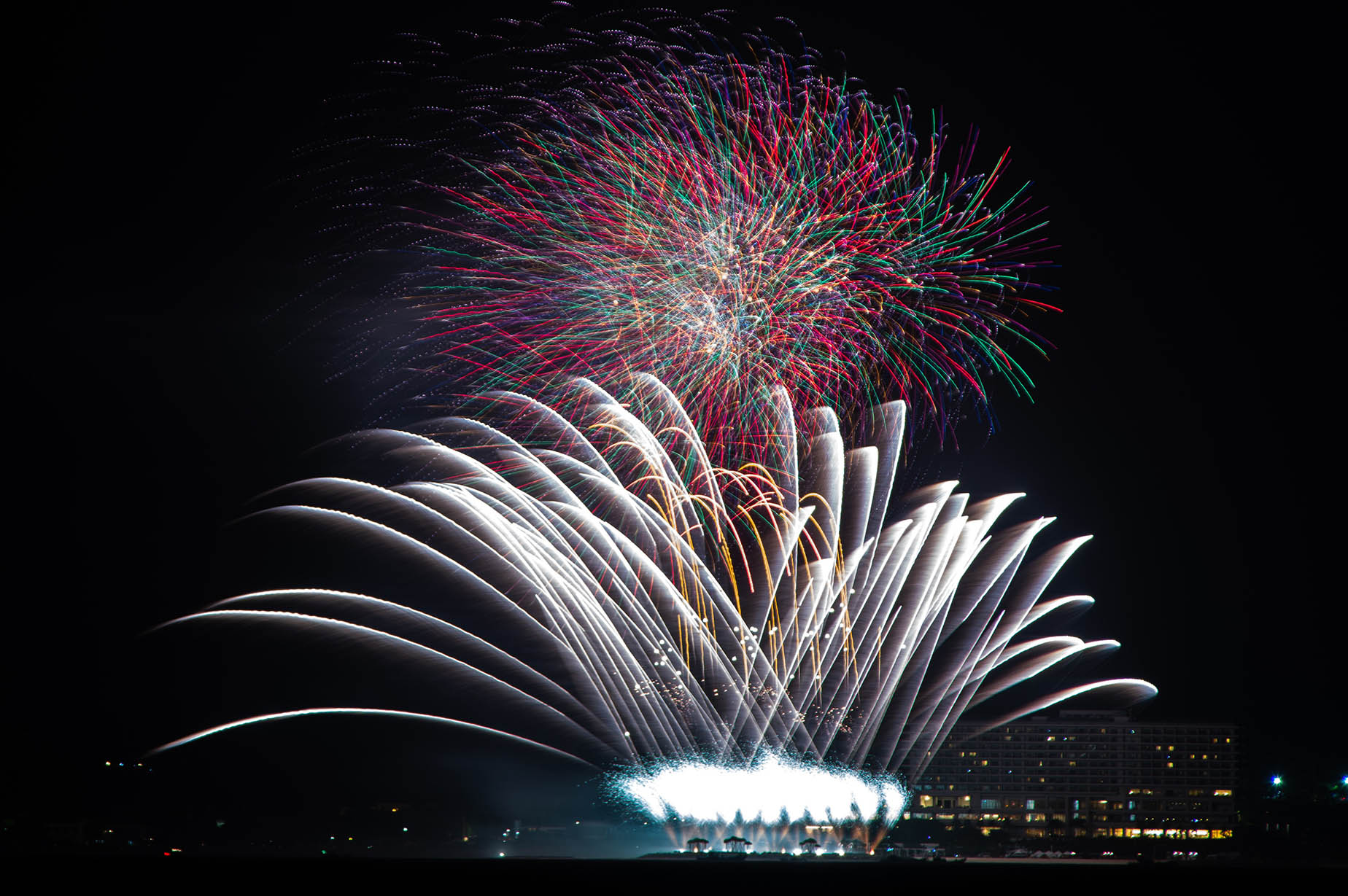 Painting the sky with color
Firework displays are a staple of summer festivals. The Ocean Expo Park Summer Festival comes to an explosive finish with a display that features some 10,000 fireworks, making it one of the largest on the islands.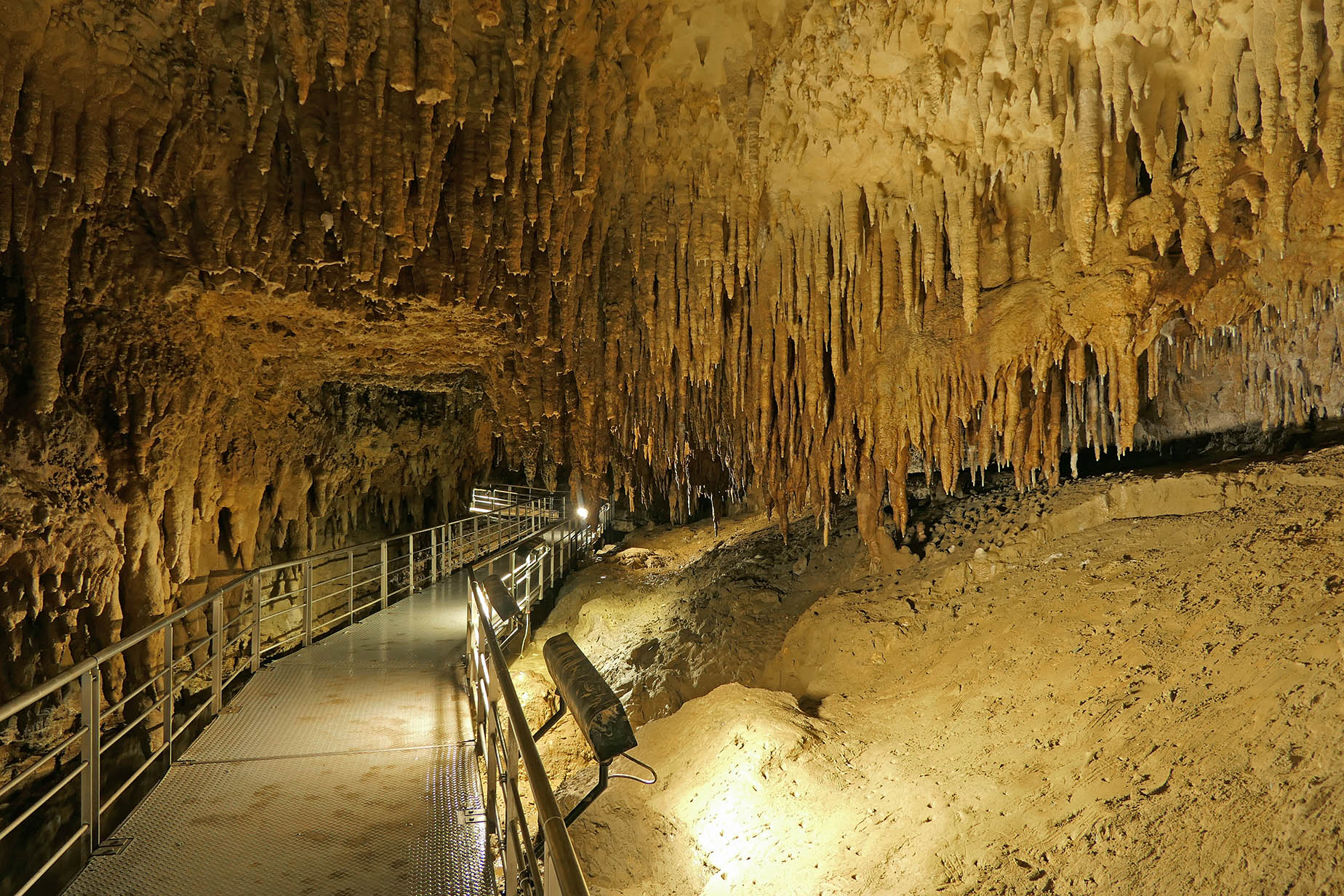 Cooling caves
Caving adventures with a guide are offered in summer for normally closed off sections of Gyokusendo Cave, one of the largest limestone cave systems in Japan. You will receive a full rental set of spelunking gear for the journey that takes you through narrow crevices and underground pools of water. It is an exciting alternative to spending a day at the beach.