Okinawa in December
Cycle, sightsee, enjoy sports, and soak up the festive atmosphere at holiday light displays and other events
Whether you are escaping the cold northern winter or hot southern summer, Okinawa is great for a holiday getaway in December. The islands take on a festive atmosphere with holiday light displays and special events, and the weather is comfortable enough for sightseeing, outdoor activities, and sports.
Quick tips
December is outside the peak travel season, so tours and accommodations are reasonably priced.
Swimming, snorkeling, and diving are still possible in December for those willing to brave chillier water temperatures, which average around 23 degrees Celsius. Most tour companies offer wetsuit rentals.
Many events feature impressive holiday light displays and musical performances. Search events to see what is scheduled for the holiday season.
December weather in Okinawa
December brings relatively cool and dry weather to Okinawa. Daytime temperatures average around 18 degrees Celsius (64 degrees Fahrenheit), with highs of 21 and lows of 15 degrees. The sunshine is less intense, but the wind is relatively strong on many days, making the temperature feel cooler. The temperature can vary, so bring long sleeves, a sweater or jacket, and closed-toe shoes for those colder days. If you plan on going out on a boat, take a coat or a windbreaker with you.
What to do in December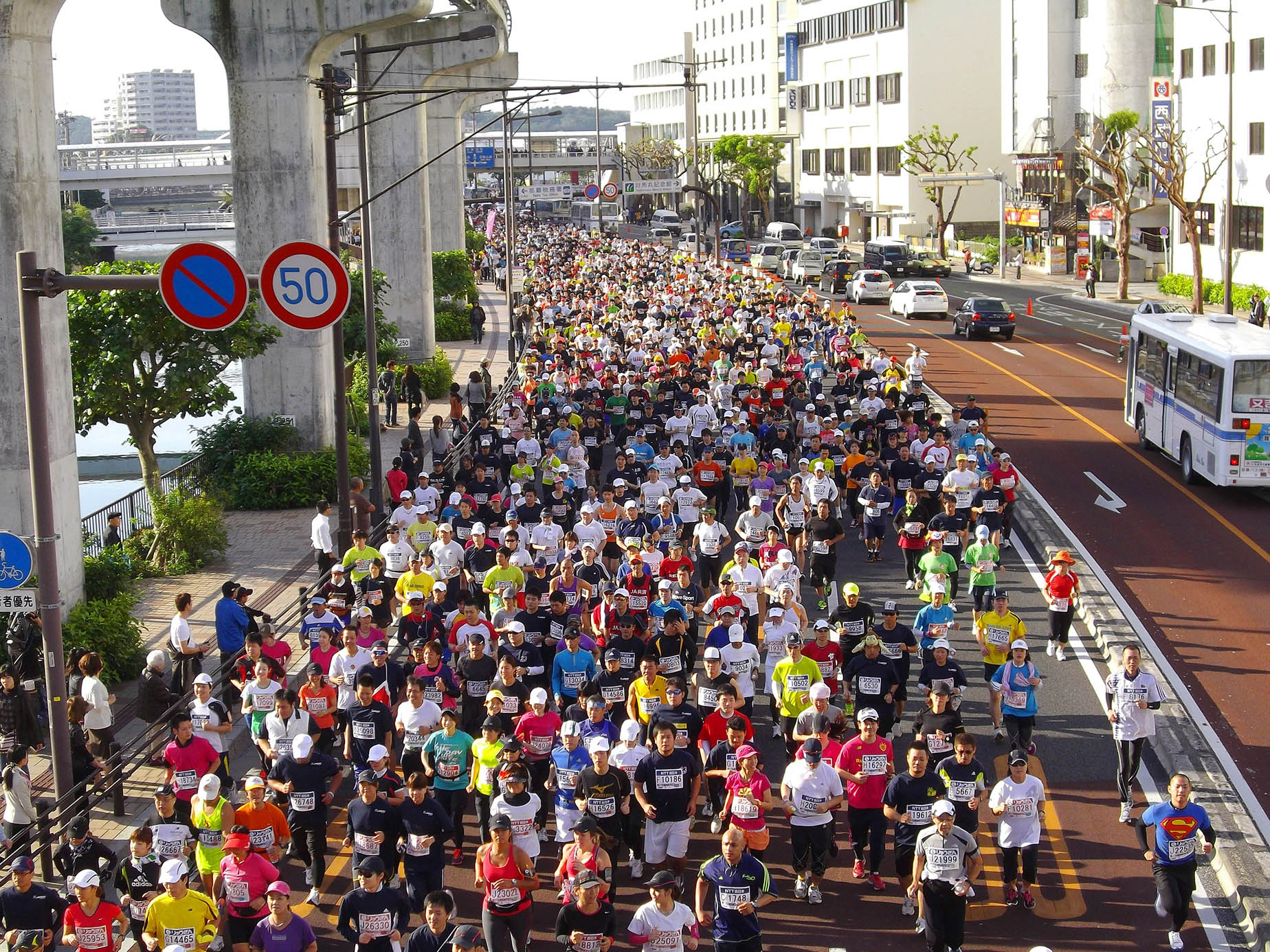 Cooler weather in December makes exploring the islands by bicycle pleasant, and many hotels offer one-day passes for rental bicycles. It is a good time for enjoying sports, and several sporting events are held throughout the islands, like the Naha Marathon and Okinawa 100k Ultra Marathon. Golf enthusiasts will find the mild, dry weather perfect for a day on the green.
No trip to Okinawa in December is complete without seeing holiday lights. Dazzling displays at resorts and malls across the islands are often accompanied by musical performances and other festivities.
Cycling in Okinawa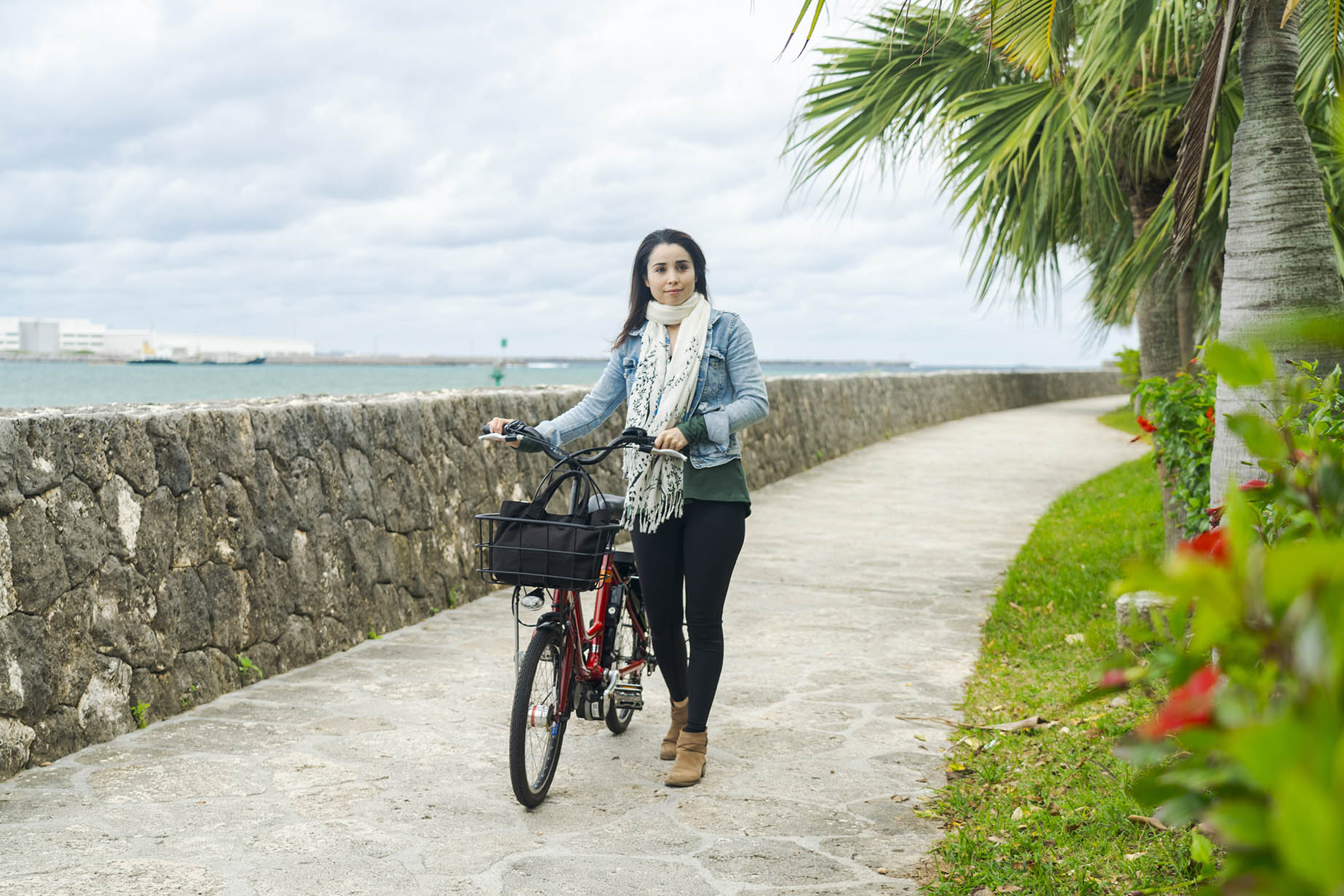 With milder temperatures, December is great for cycling. Rental bicycles are widely available, with hotels in Naha offering one-day passes for bicycles docked throughout the city. Ride along trails with stunning views of the ocean on Ishigaki and Kuroshima islands, and cycle along the white coral sand streets of Taketomi Island to see traditional wooden Ryukyu houses with red-tiled roofs and limestone walls.
Hateruma, Japan's southernmost island, is a popular destination for cyclists. Bicycles can be rented near the ferry port, and the flat terrain makes it easy to cover the island in a few hours. Head towards the white sands of Nishihama Beach or cycle to Japan's southernmost point for a beautiful view of the ocean.
Sports in Okinawa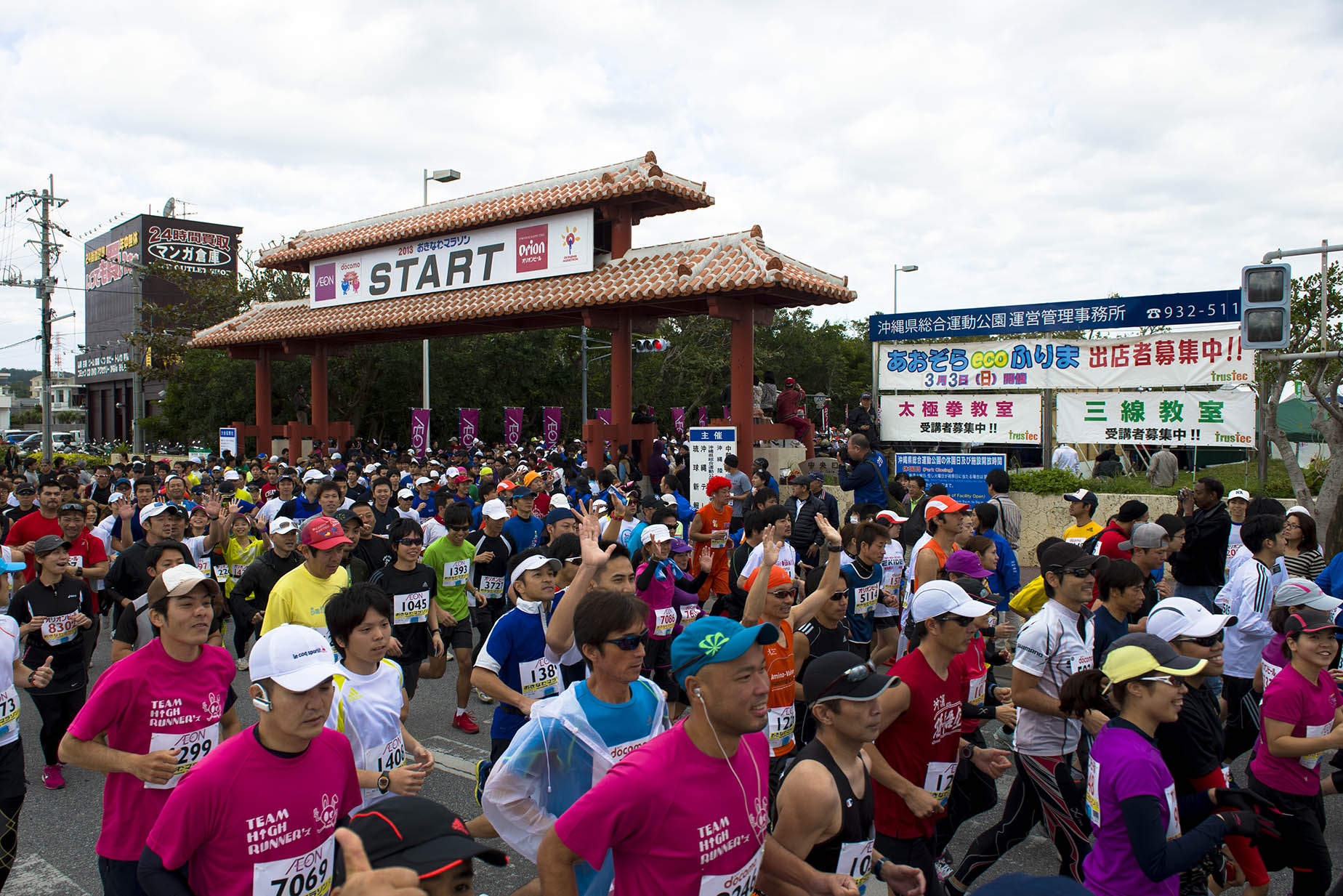 Winter in Okinawa is ideal for sports, and marathons are especially popular in December. Cheer on runners in the Naha Marathon as they make their way down Kokusai Street, or even participate in the Okinawa 100k Ultra Marathon, which covers a scenic route through Nanjo and Itoman in the south of the main island. Golf enthusiasts will find the December weather perfect for a day of golfing, with courses located throughout Okinawa.
Holiday lights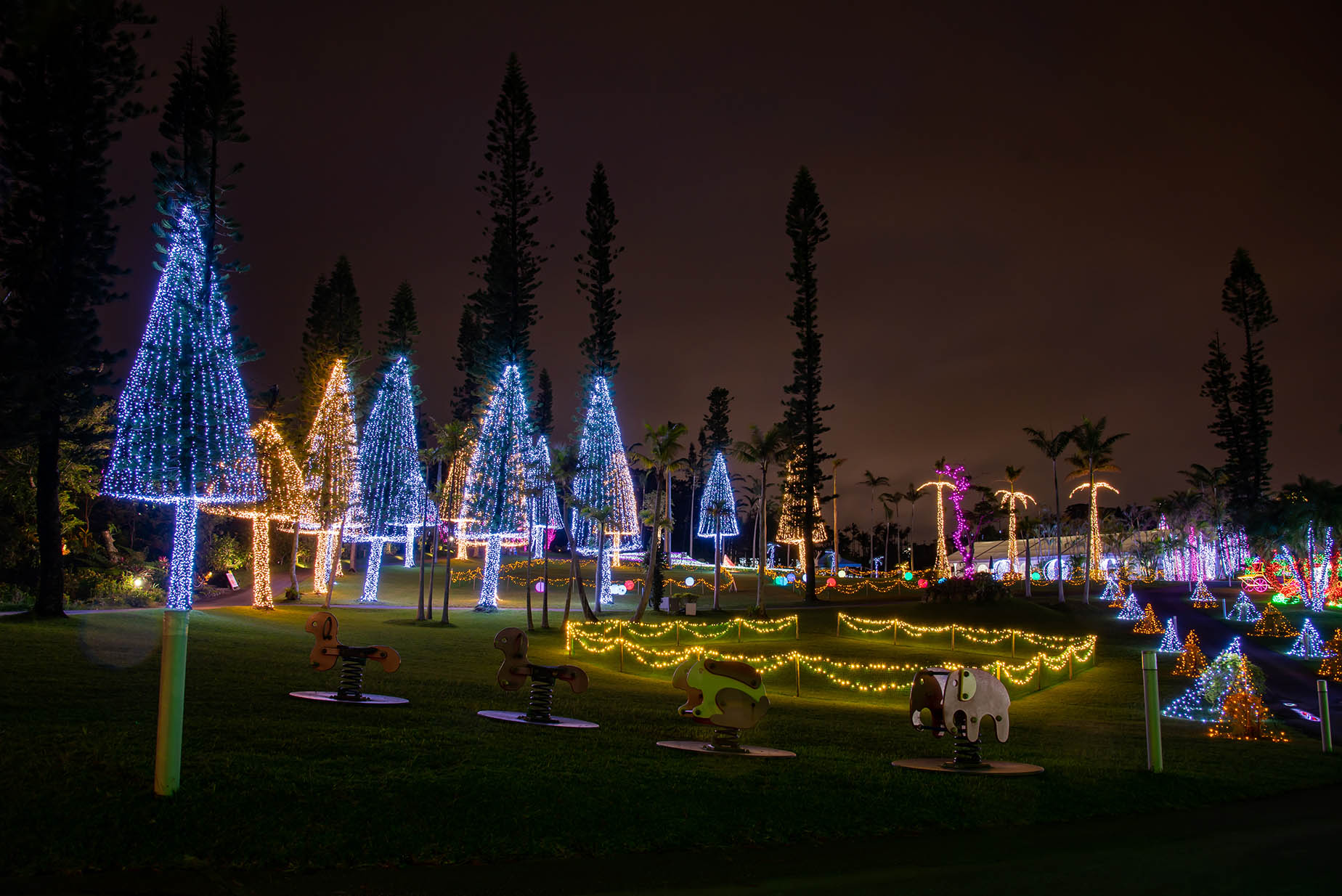 With Christmas and New Year's on the horizon, resorts and entertainment facilities across Okinawa put on spectacular displays of holiday lights, often accompanied by live music. The Southeast Botanical Gardens on the main island are illuminated with millions of lights arranged to accentuate the natural features of the garden, and the Okinawa Zoo & Museum holds a laser light show towards the end of December.
Events in December
The holiday season in Japan is packed with festivals and events, and Okinawa is no different. From festivals lit by lantern light to exciting sporting events, your trip is sure to be a memorable one.
*Event dates are subject to change, and some events may be canceled or postponed due to weather and other circumstances.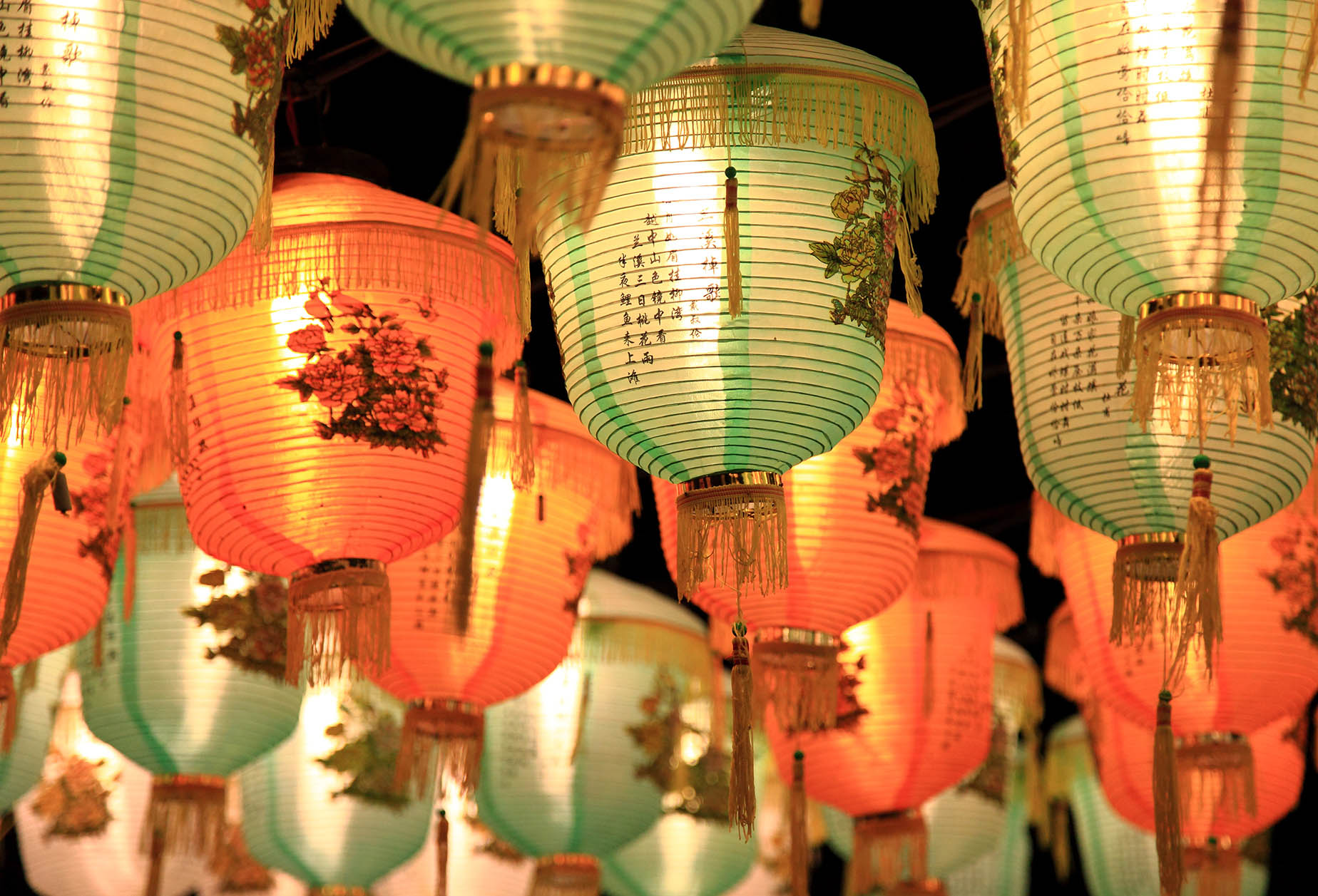 Glowing lanterns
Wooden buildings in the classical style of the Ryukyu Kingdom shine under the soft glow of over 3,000 colorful lanterns at the Ryukyu Lantern Festival. Find yourself immersed in the traditions of the ancient Ryukyu Kingdom as you explore a recreated historical town lit by lantern light.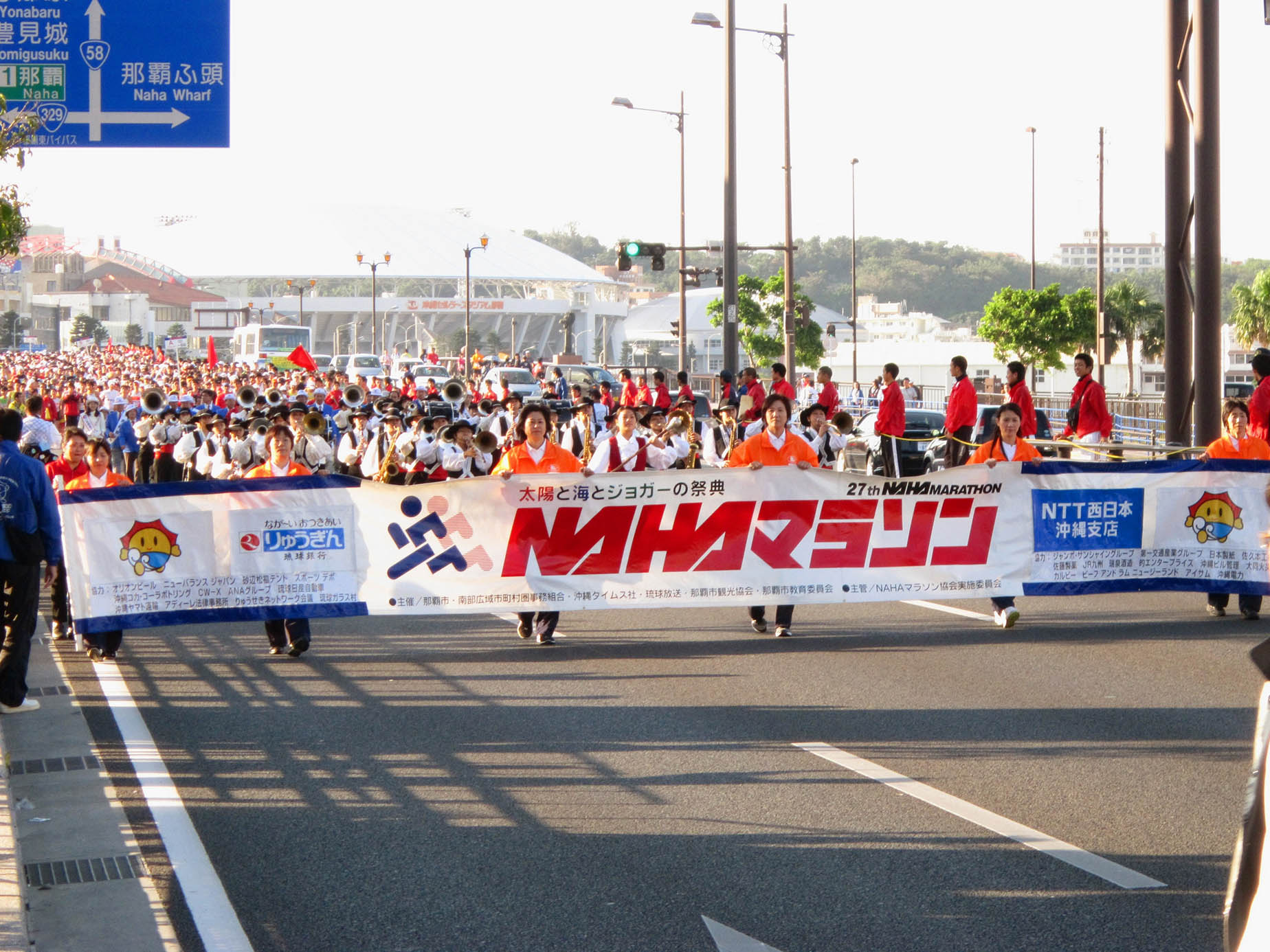 Marathon running
Cheer on 30,000 runners or participate yourself in a race through the city and countryside at the Naha Marathon. The course takes runners down Naha's famous Kokusai Street and through Peace Memorial Park.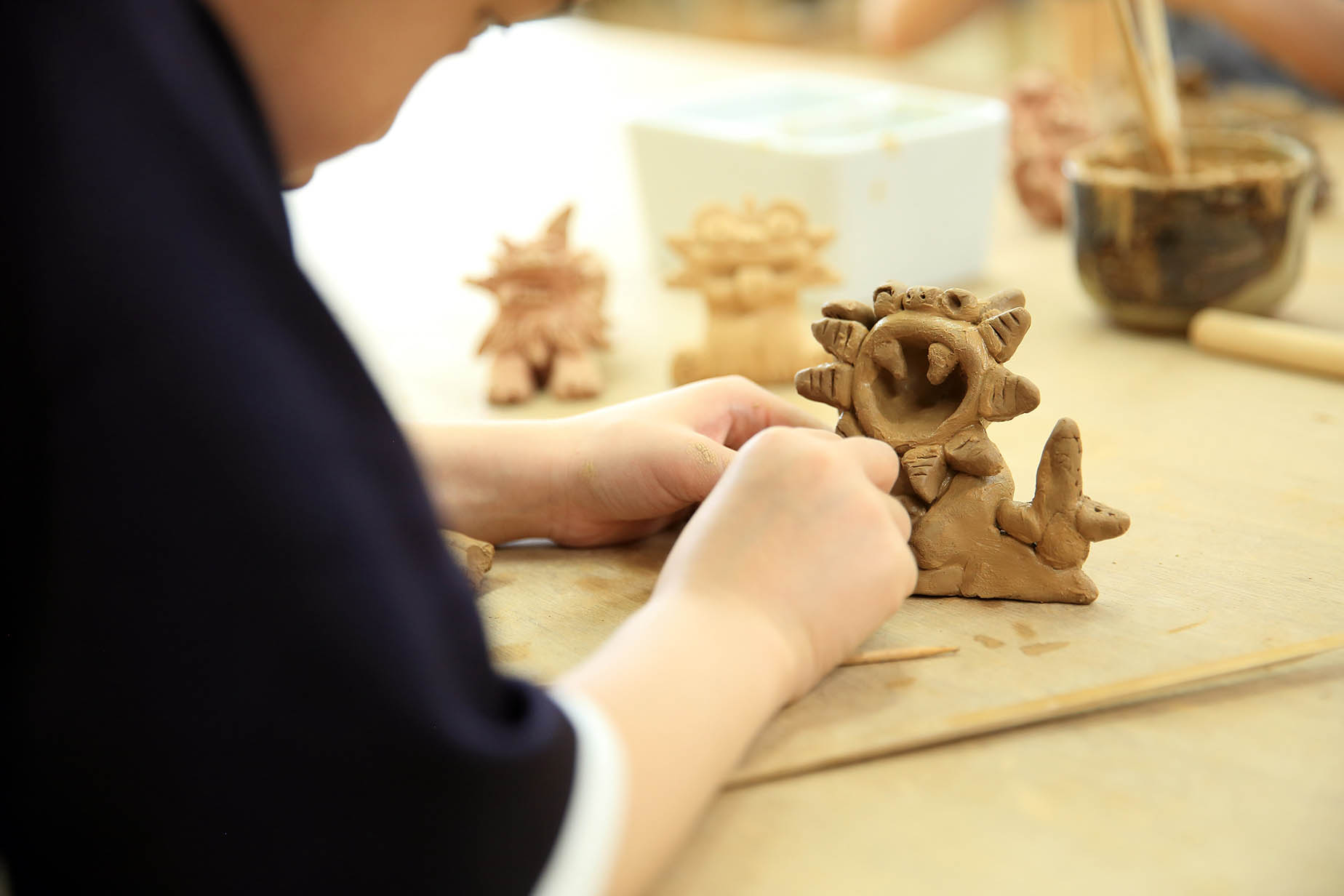 Traditional pottery
Discover the colorful decorations and elegant designs of pottery from Ishigaki Island at the Ishigaki Island Pottery Festival. Try your hand at making a shisa figure—a traditional Okinawan lion-like creature.