Okinawa in April
Excitement blooms, and beaches begin drawing visitors in April
Spring is in full swing in Okinawa in April, and the weather is ideal for outdoor activities. It is the perfect season for cycling and beach strolling, as well as exciting marine sports such as parasailing and stand-up paddleboarding. The fun continues after sundown, with firework displays and firefly viewing.
Quick tips
UV waves can be strong during the day, so bring a hat and something light to cover up with. A light jacket or long-sleeved shirt is recommended for the evenings when temperatures dip.
Take advantage of the comfortable weather and see the sights sustainably on a cycling tour. A variety of tours are offered throughout the islands.
Allow plenty of travel time on weekends. Okinawans honor their ancestors in April by visiting their graves in a ritual known as shimi, and the expressway heading north from Naha can get crowded. Expect significant delays at Kyoda, the northernmost interchange.
April weather in Okinawa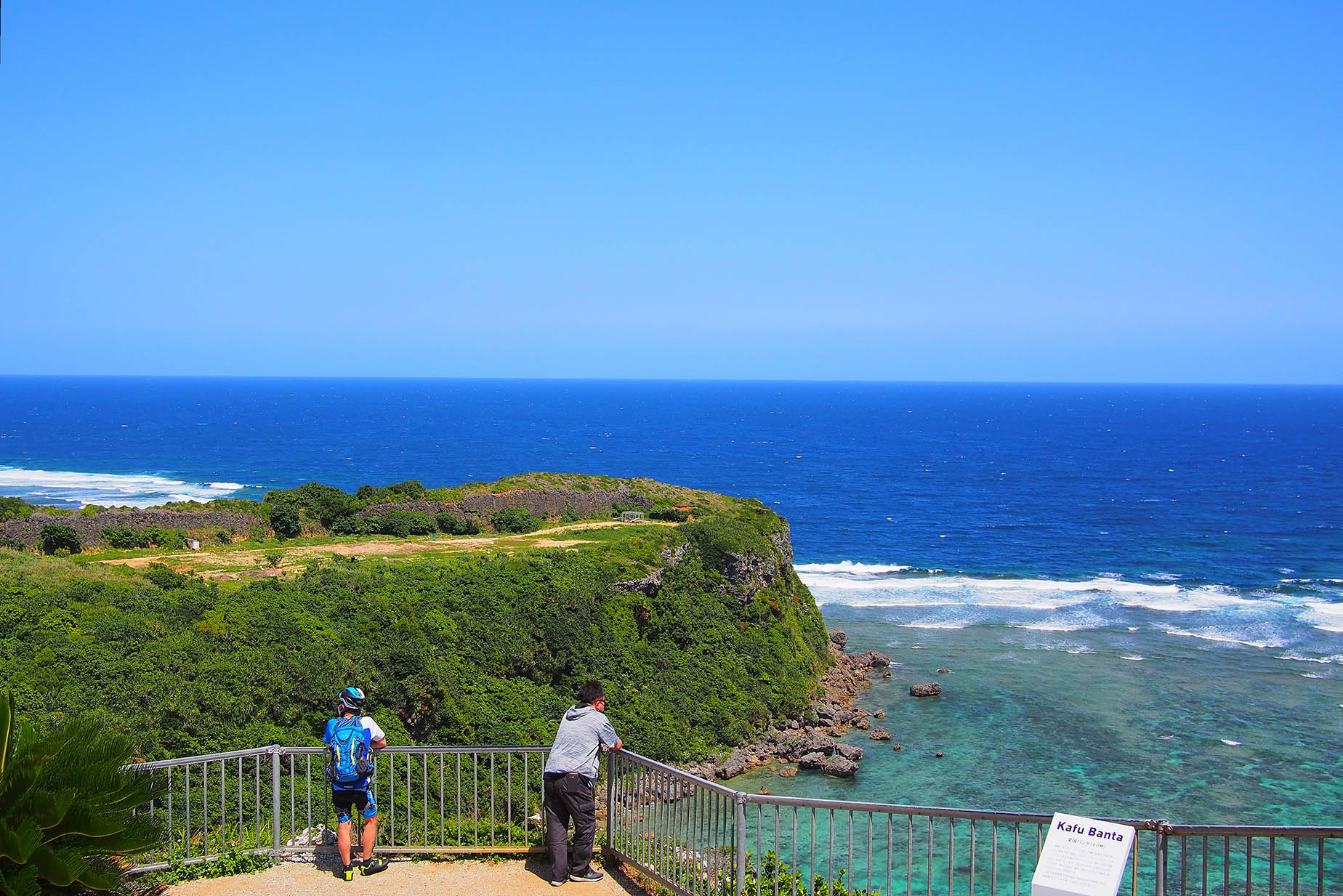 Daytime temperatures in April average around 23 degrees Celsius (72 degrees Fahrenheit), with highs rarely exceeding 25 and lows at around 19 degrees, making it a pleasant month to be outdoors. Swimming, diving, and snorkeling are all possible, but the water remains a little on the cooler side.
What to do in April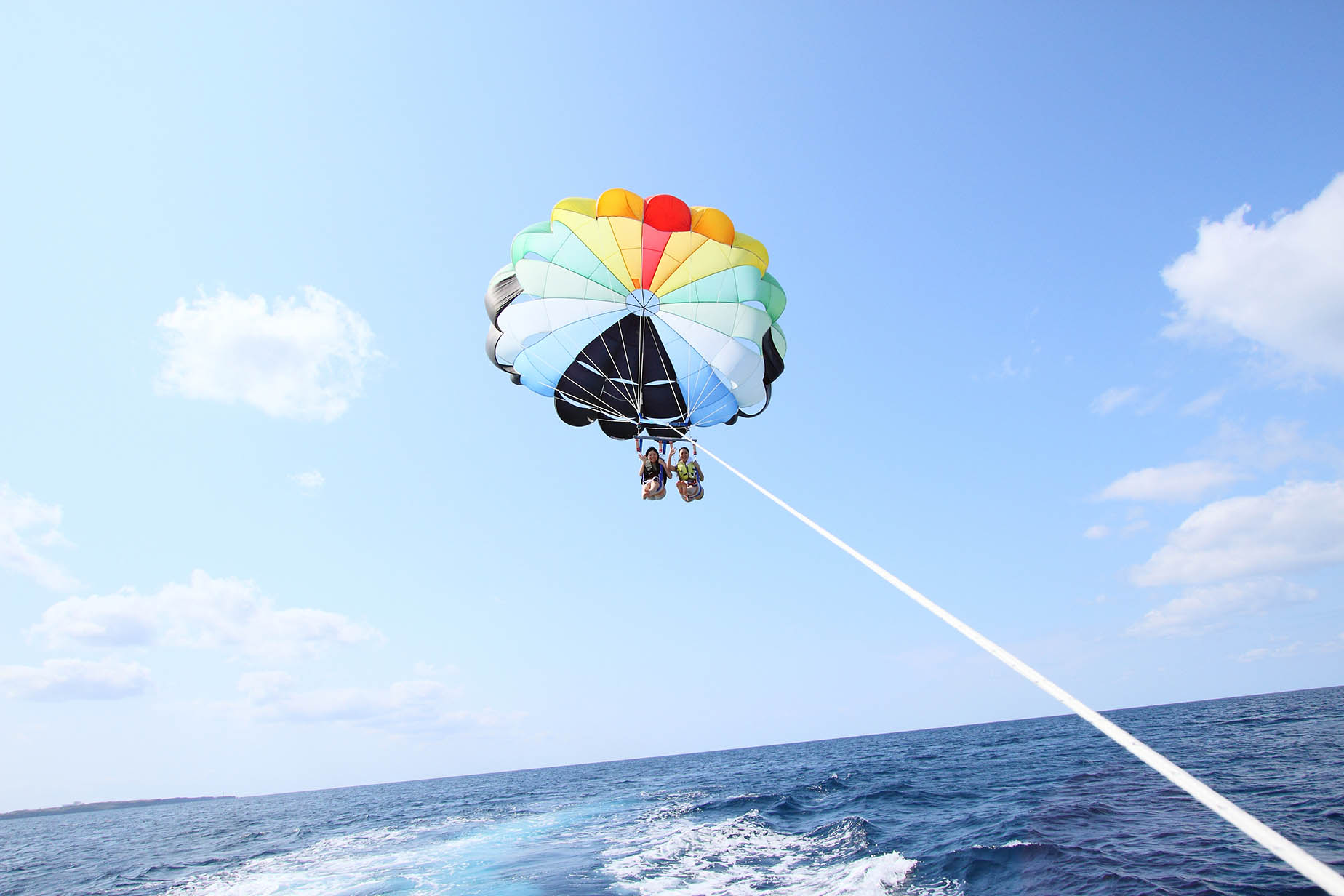 Visitors to Okinawa in April can enjoy the tail end of the off-season and avoid the busy feeling sometimes experienced in May, one of the most popular months for Japanese travelers. Most resort beaches begin to open for swimming from March, and by April the water temperature is around 22 degrees Celsius—comfortable enough for marine activities like parasailing and stand-up paddleboarding. For snorkeling and diving, you may still need a light wetsuit.
April is one of the best months for exploring the islands by bicycle. From Naha on the main island to distant islands such as Ishigaki and Taketomi islands, you can cycle down picturesque streets and along seaside roads with spectacular views of the ocean. In the evenings, experience special events and festivals, from fantastic firework displays to firefly viewing.
Uncrowded beaches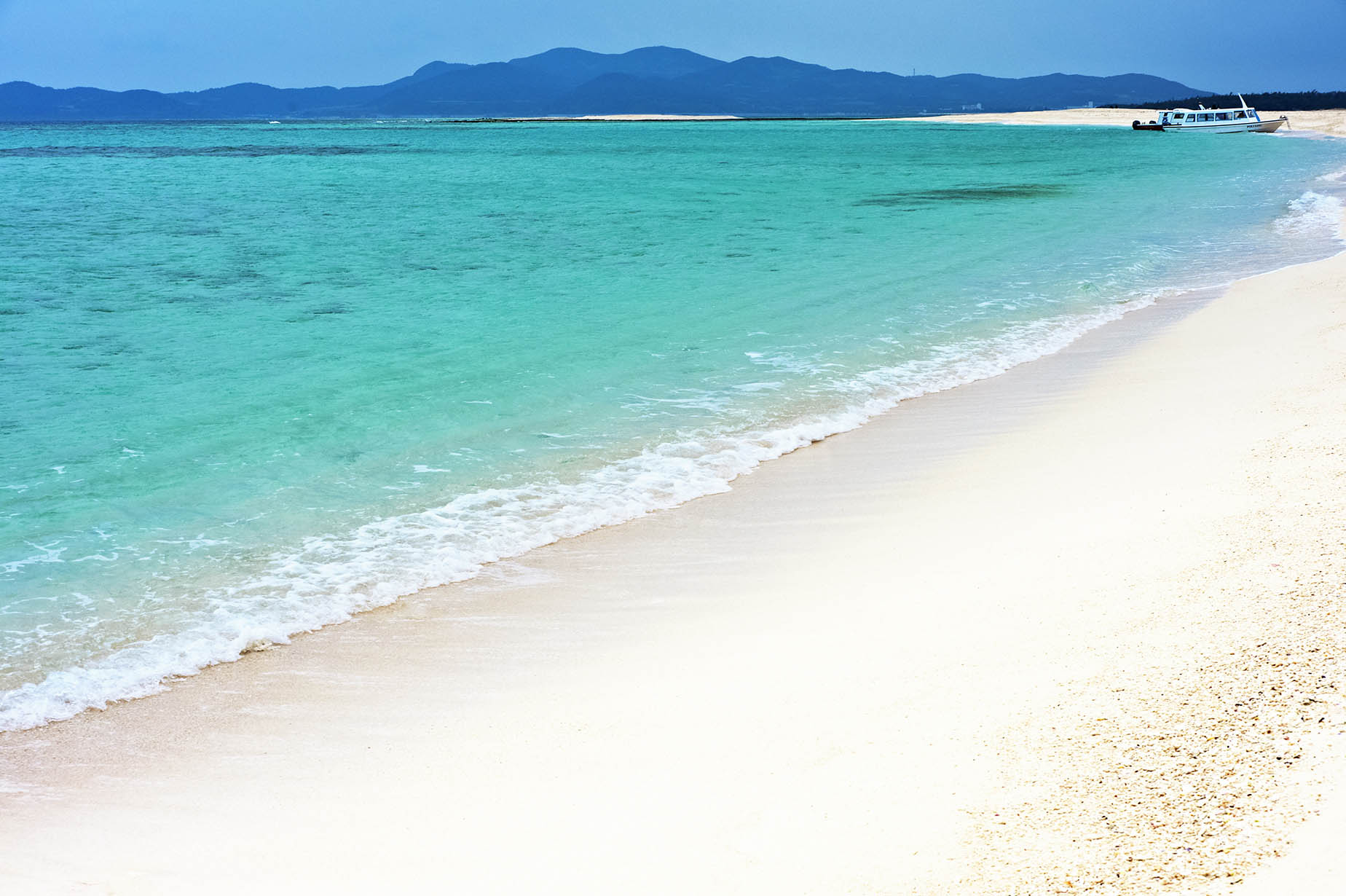 April is perhaps the best month to enjoy Okinawa's beautiful beaches while avoiding peak-season conditions. Swimming season tends to be in full swing at most beaches on the main island, and many of the most popular beaches offer marine activities and have toilets, showers, and lockers where you can store your bags.
Beaches on the main island—north
Some of the more popular beaches in the north of the main island include Yagaji, Kise, and Kariyushi in Nago, and Mission, Hamabaru, and Manza in Onna.
Beaches on the main island—central
In the central part of the main island, Zanpa and Nirai beaches in Yomitan, and Uken and Ikei beaches in Uruma all have convenient facilities and lifeguards during the swimming season. Sunset and Araha beaches in Chatan have barbecue facilities and are within walking distance of many shops, bars, and restaurants.
Beaches on the main island—south
Beaches close to Naha include Naminoue and Chura Sun. Bibi Beach in Itoman and Mibaru in Nanjo are a little farther south and also have facilities.
Beaches beyond the main island
Several small islands are connected to the main island by bridge and have secluded beaches you can explore by car. Miyako, Ishigaki, and Kume islands are much more remote and considered prime beach destinations. Yonaha Maehama (Miyako Island), Hatenohama (Kume Island), and Fusaki and Sukuji (Ishigaki Island) are among Okinawa's top beaches.
Cycling in Okinawa
The weather in April makes it a great month for sightseeing by bicycle. Some hotels in Naha offer one-day passes for rental bicycles docked throughout the city. Getting to destinations outside the city center is easy, and cycle paths lead to popular places like Naminoue Umi-Sora Park and Naminoue Beach. Miyako, Ishigaki, and Taketomi islands have a variety of cycling routes that provide breathtaking views of the ocean.
Fireflies of Kumejima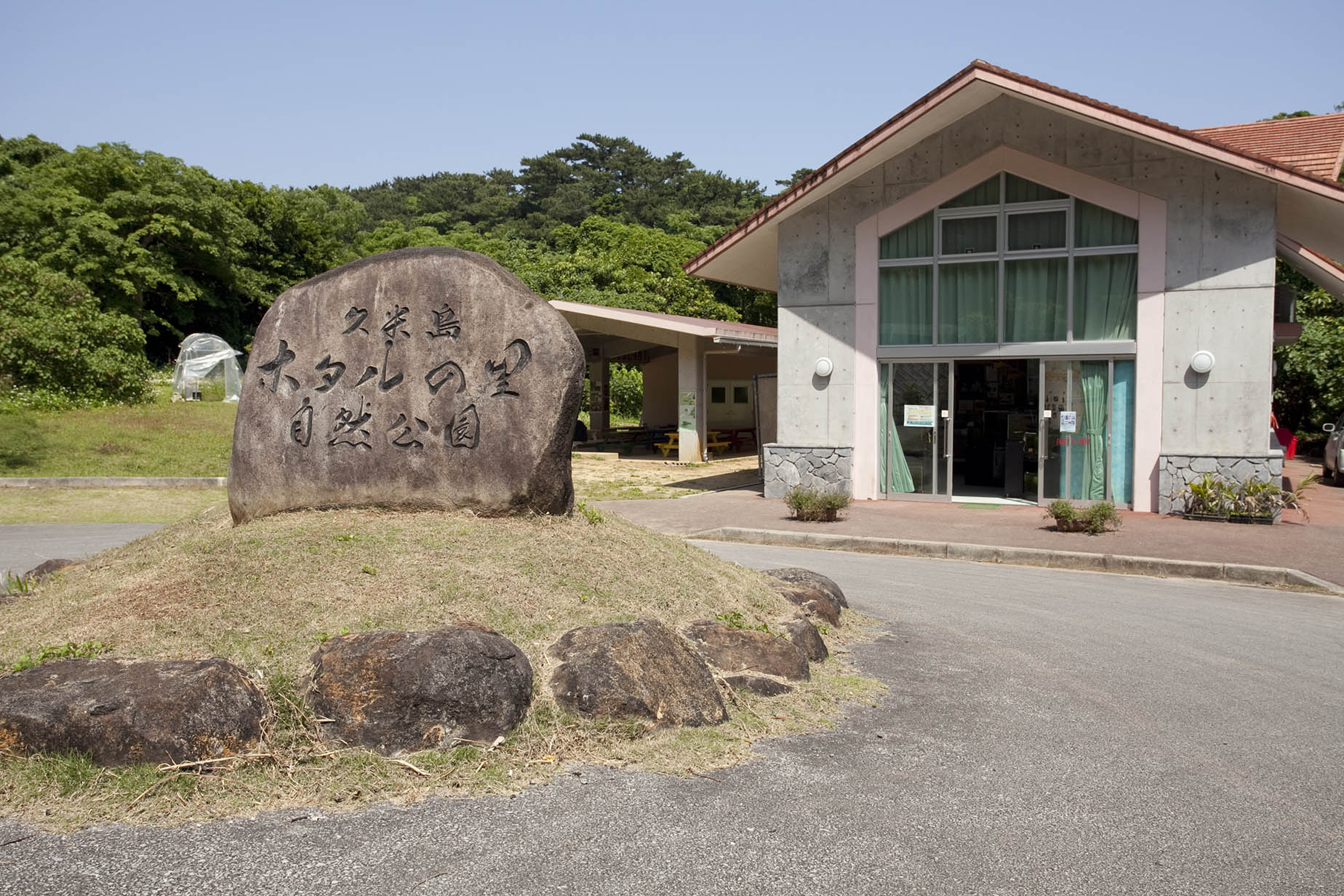 Fireflies can be spotted on Kume Island in April, when they punctuate the island's wetlands with delicate glows. Seeing fireflies in Japan is increasingly uncommon because of habitat degradation, but the wetlands of Kume Island are home to a healthy population of fireflies endemic to the island. The Kumejima Firefly Festival is held in April during peak viewing season, and visitors can learn about the fireflies at the island's firefly museum.
Events in April
Okinawa hosts a range of exciting events and festivals in April as the weather warms up, including one of Japan's earliest firework festivals and a world-class movie festival.
*Event dates are subject to change, and some events may be canceled or postponed due to weather and other circumstances.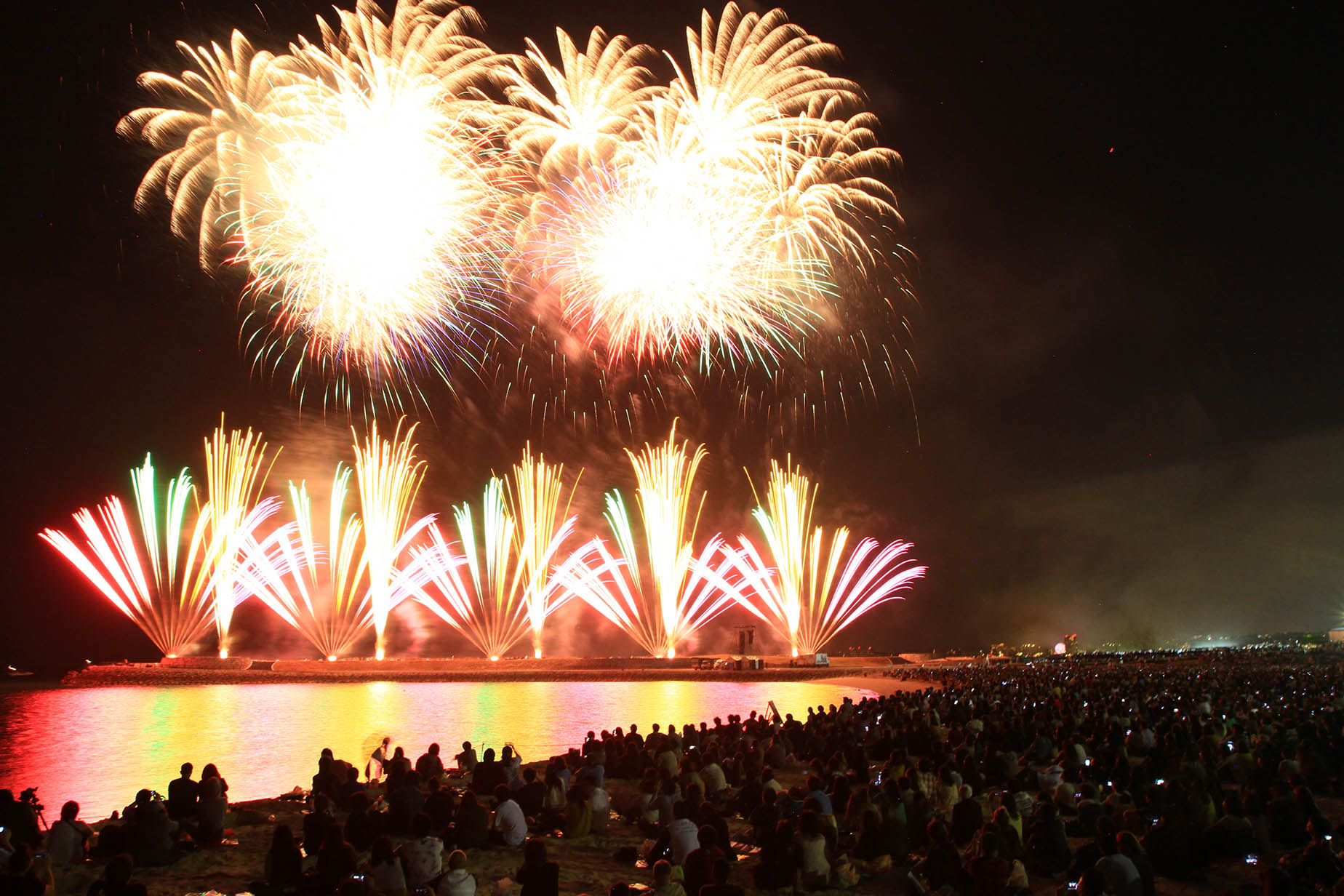 Fun and fireworks
See the night sky lit in dazzling colors as fireworks are set off with meticulous precision to the beat of Okinawan music at the Ryukyu Kaiensai Fireworks Festival.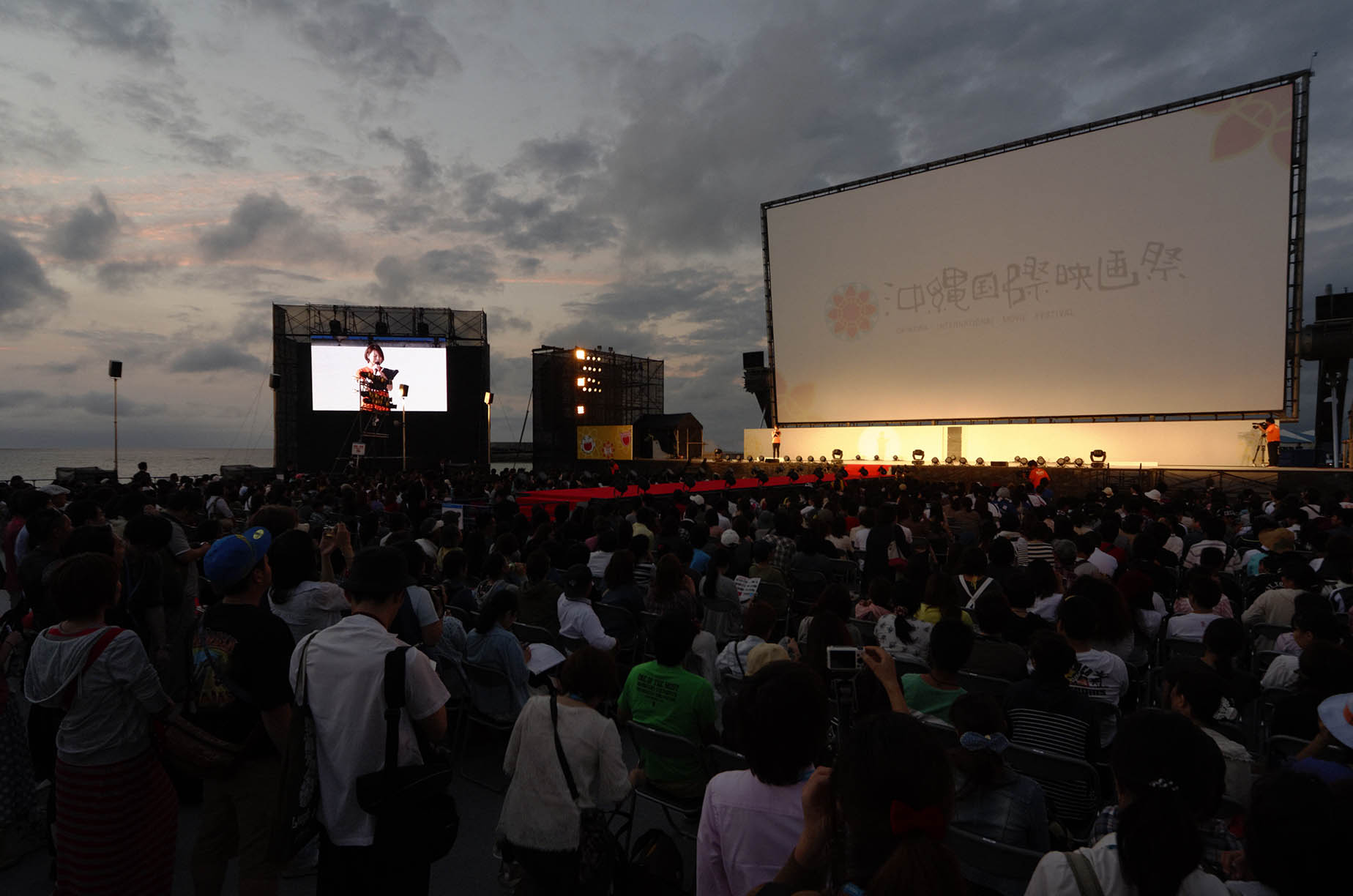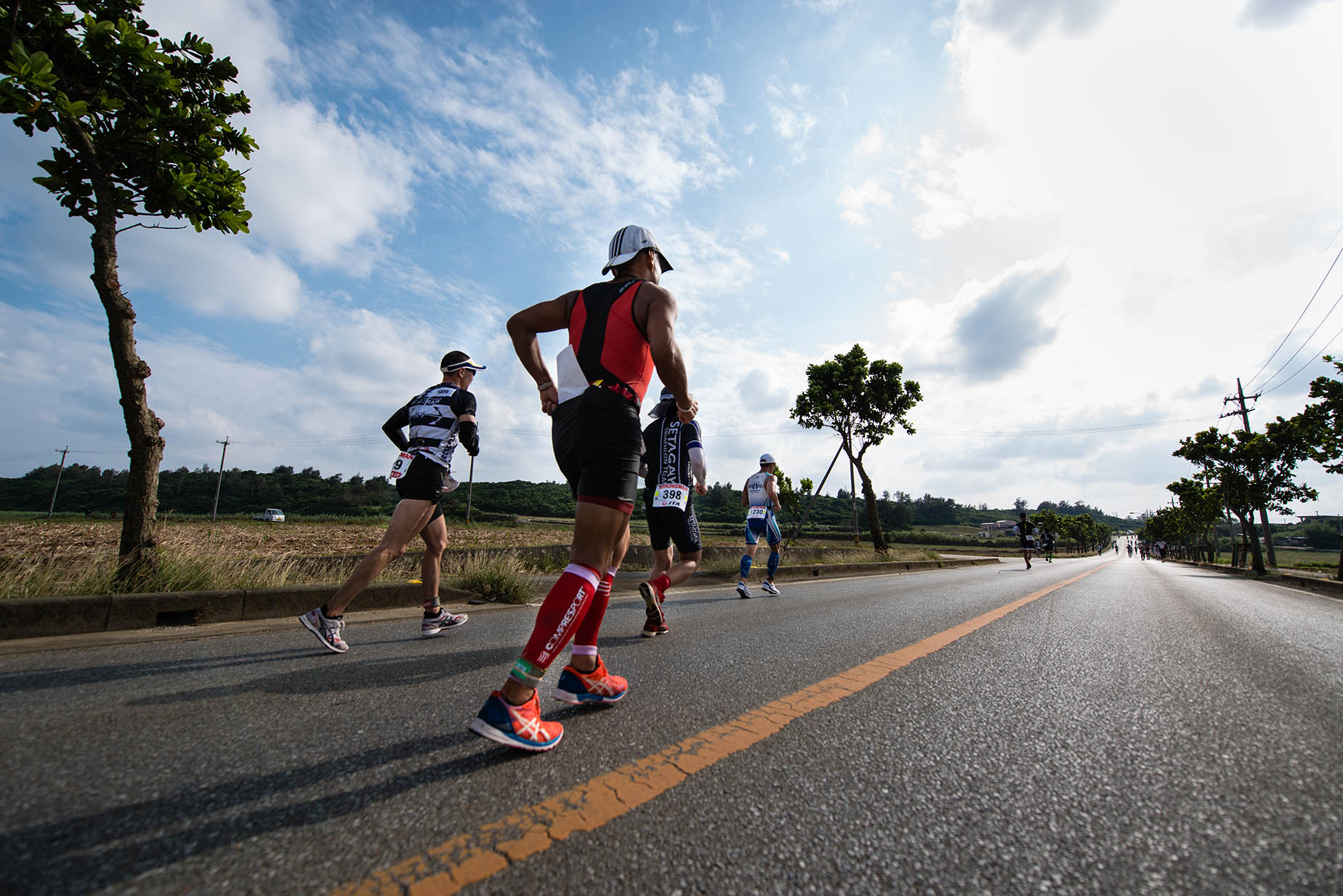 Triathlon challenge
Cheer on athletes as they push the limits of their endurance on land and at sea at the All-Japan Miyakojima Triathlon, where the race begins at beautiful Yonaha Maehama Beach.