Shopping & Relaxation
Take a Relaxing Trip to Kume Island
Relax and feel refreshed with a tropical retreat to Kume Island
Kume Island is blessed with pure water, which might help explain its Okinawan name, Kumi no Shima, which means "most beautiful island." Some parts of its streams and wetlands are registered with the Ramsar Convention on Wetlands. Another of its resources, deep-sea water, is used in the beauty industry, and has been gaining global attention. You can relax by sunbathing on the famous Hatenohama Beach, ride a horse by the sea, wander in the woods, or try a traditional craft among other activities. Here is a taste of what you can experience with a relaxing and healing journey to Kume Island.
DAY 1: Get to know local food and people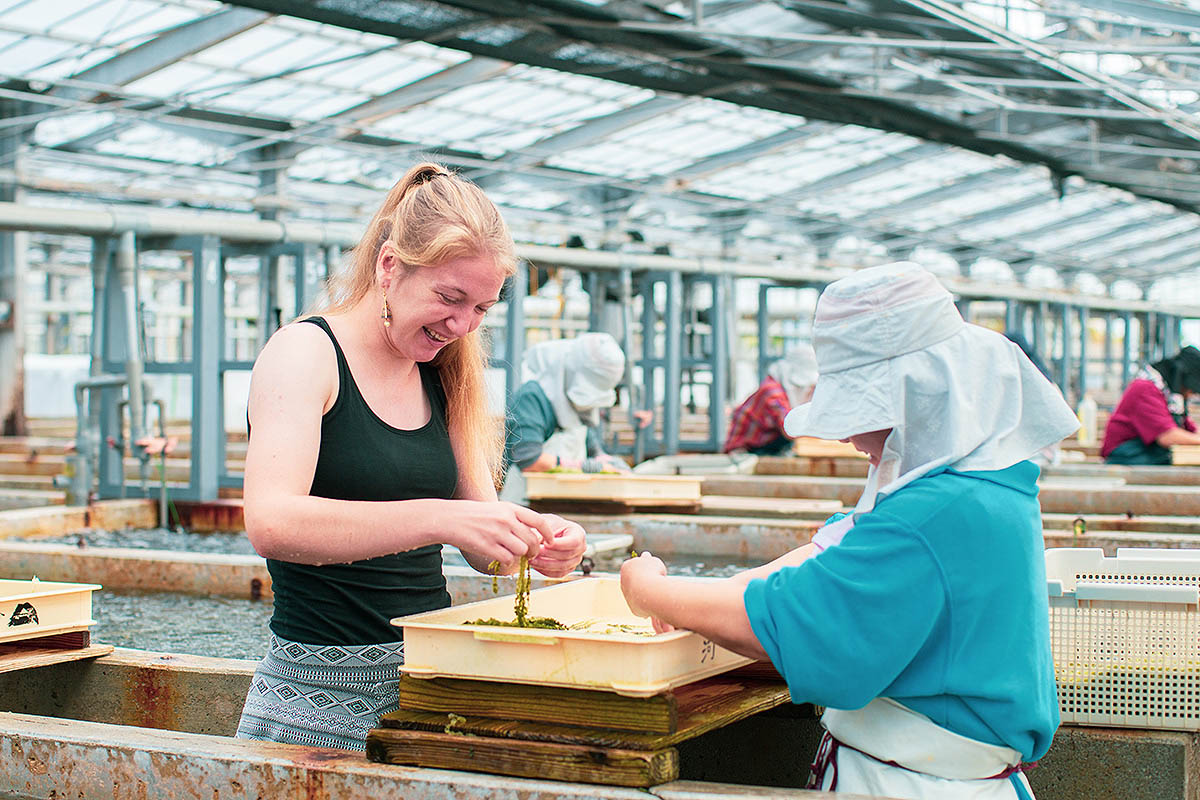 Kume is a remote island relatively easy to visit from Naha, on Okinawa's main island. It takes about 30 minutes by plane, or 3.5 hours by ferry. One option is to relax on a ferry-ride and return by air. It's all up to your itinerary and budget. We took the morning flight to Kume Island and rented a car at the airport, and then headed for Kume Island Ocean Deep Sea Water Development to pick up umibudo (literally "sea grapes") seaweed, also known as "sea jewels" or "green caviar."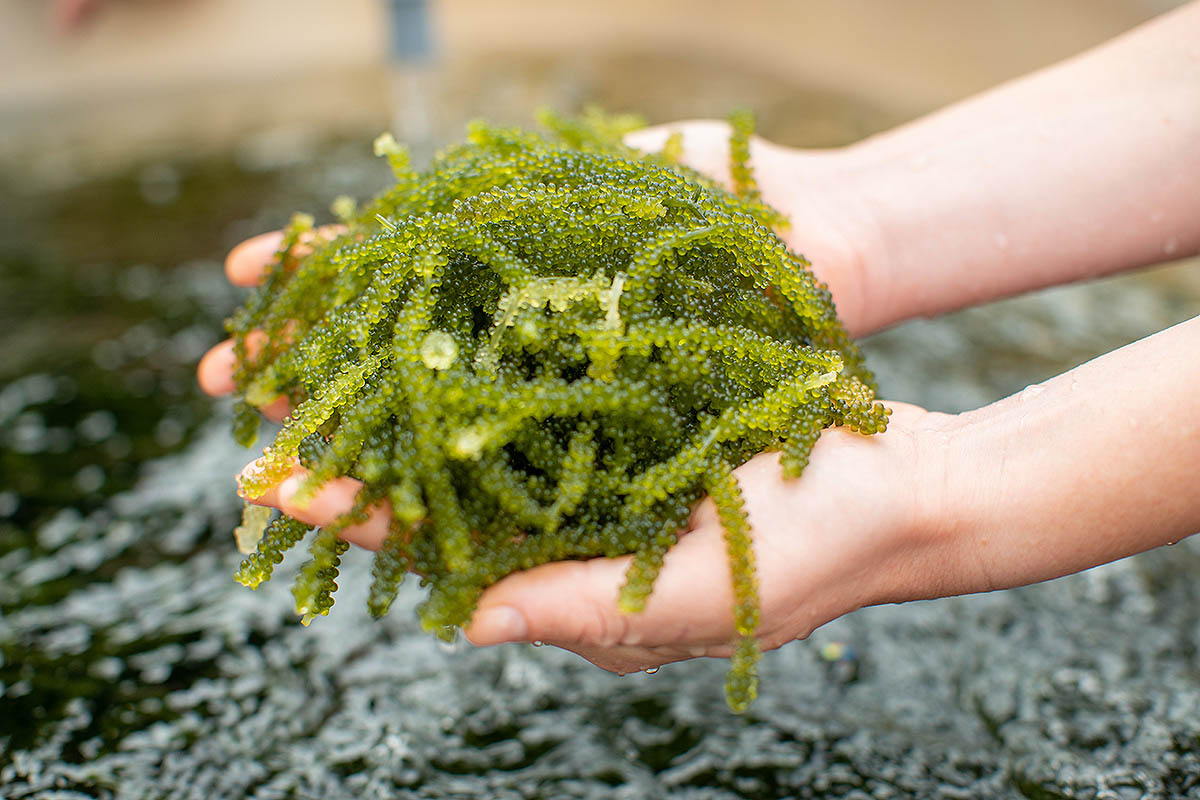 Deep-sea water is water taken from a depth of 200 meters or more, where the sun rays don't penetrate and the temperature is constant throughout the year. Containing almost no organic matter, bacteria, or environmental hormones that degrade the water, deep-sea water quality is steady, rich in minerals, and regarded as a new sustainable resource with plenty of potential. The facility uses this deep-sea water to grow umibudo. Its texture is pleasant, and each bite is a slightly salty pop as it bursts in your mouth.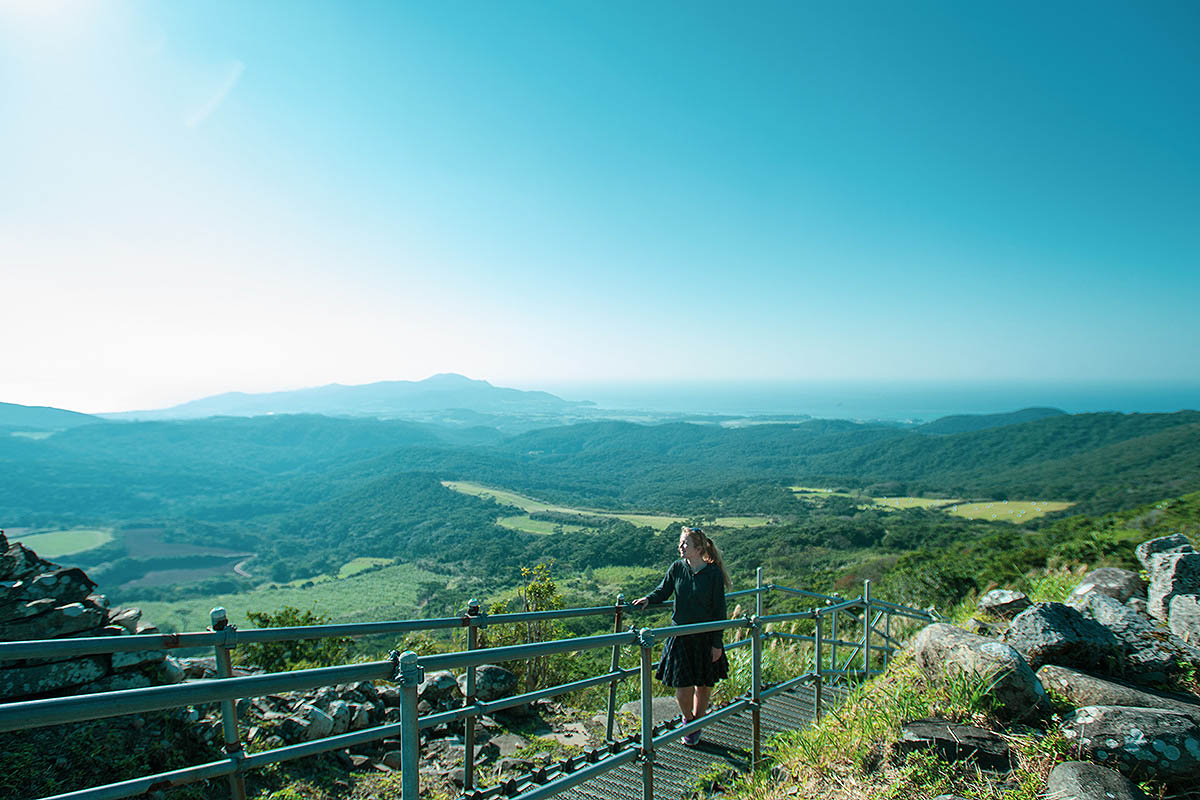 After enjoying the taste of fresh umibudo, we moved to the Ue Castle Ruins, which rest on a 310-meter-high hill. We enjoyed the panoramic view from the top, and took a deep breath, wondering how much effort went into building the castle.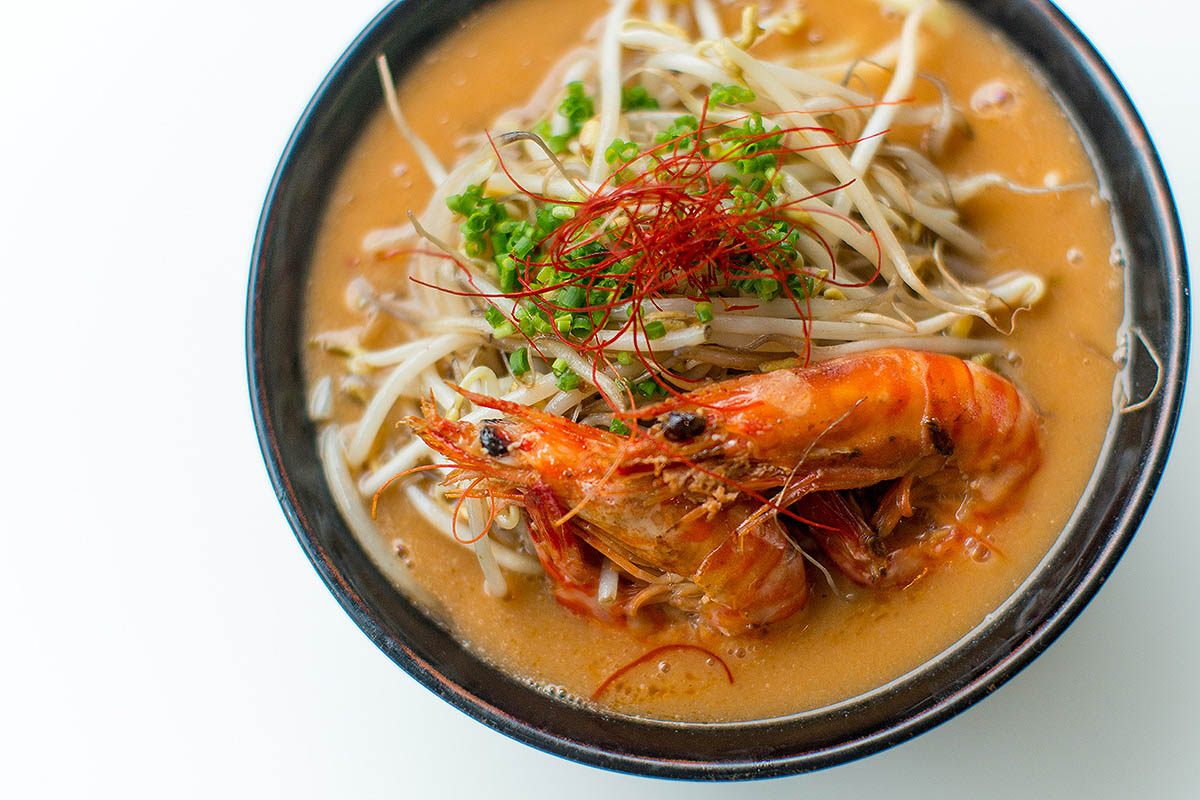 We had kuruma ebi soba, a noodle dish with Japanese tiger prawns, at Washima Restaurant for lunch. This was the award-winning dish at the Undiscovered Gems of Japan Grand Prix 2019 in Singapore, and is quite popular. We savored the soup's rich prawn flavor, and marveled at the plump prawns in the bowl. The chef-owner takes the concept of zero waste quite seriously. He buys heads and tails of prawns to make the soup, when those parts are usually discarded. We appreciated his ideas of local production for local consumption as we savored the flavorful soba.
Hatenohama is a must-visit on Kume Island. Many boat tours to the sandbar are available throughout the day. Sunset is the perfect time for a relaxing trip. Just enjoy the beautiful sunset, watch both the colors of the sky and the sea change while feeling the refreshing breeze from the sea. Hatenohama is a white sand beach, where tides and typhoons slowly change the shape of its shores. When you arrive and get off the boat barefoot, you immediately feel refreshed by the smoothness of the sand and the comforting warmth of the sea. We watched the sunset while strolling along the beach, only hearing the sounds of the wind and water.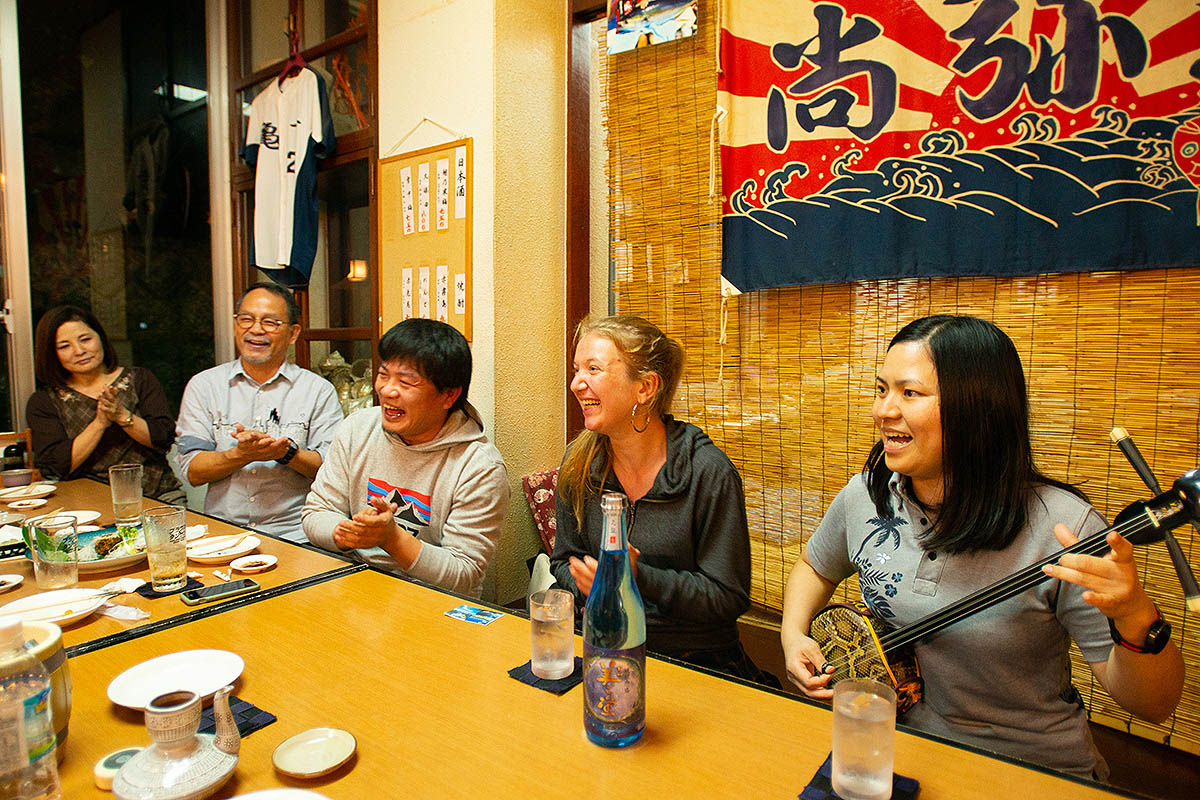 After sunset we hit a local izakaya for dinner to eat some local specialties. We had already tried umibudo and kuruma ebi, so we wanted to try something different to expand our experience. Kumejima Akadori chicken is very juicy and goes well with awamori, Okinawa's homegrown distilled spirit. The island has two awamori distilleries, Kumesen and Yonejima Shuzo, to compare the tastes. We were getting tipsy and felt relaxed, so it was time to listen to the sounds of the sanshin and start singing and dancing with other customers in the restaurant before retiring to the bed.
DAY 2: Relax beachside and try handicrafts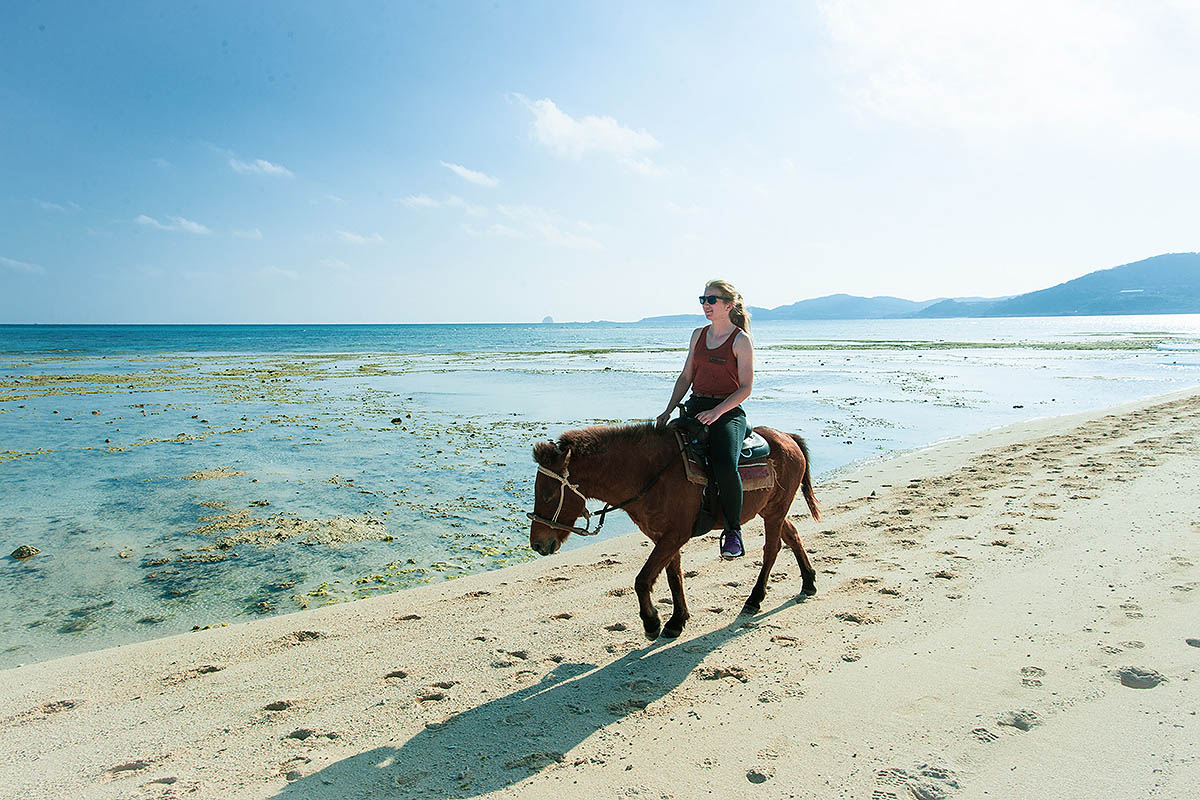 In the morning, enjoy a walk on Eef Beach, one of the "100 Best Beaches in Japan." After that, why not enjoy the beach by horseback? Kumejima Horse Farm offers horseback riding by the sea, in the forests, and even in the ocean. Riding along the coast on a horse while feeling a pleasant sea breeze caressing your face was especially refreshing.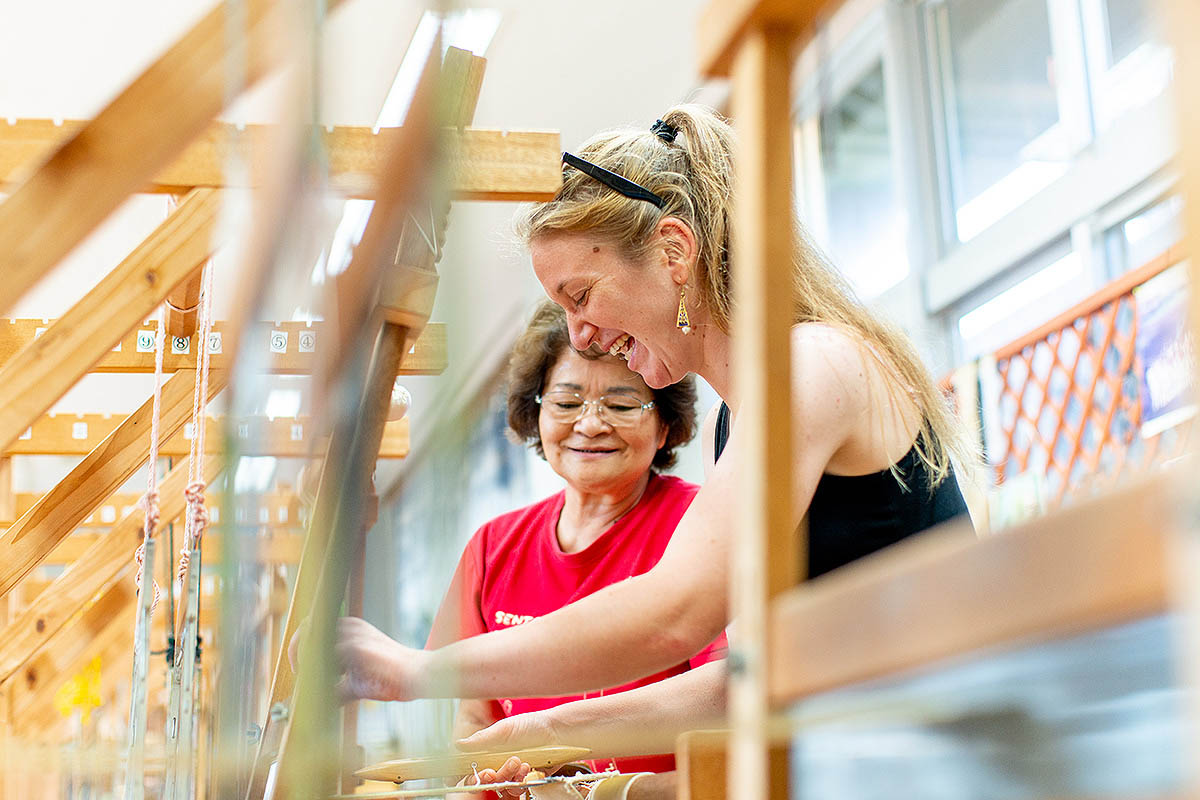 Kumejima tsumugi is a type of weaving that has been designated both an Okinawan Intangible Cultural Property and an Important Intangible Cultural Property of Japan. It represents the oldest history of tribute cloth items from the Ryukyu Kingdom era. You can observe and experience weaving it at the Kumejima Tsumugi Yuimaru-kan. We took a moment to enjoy this traditional craft, and made a coaster with friendly guidance from professional weavers.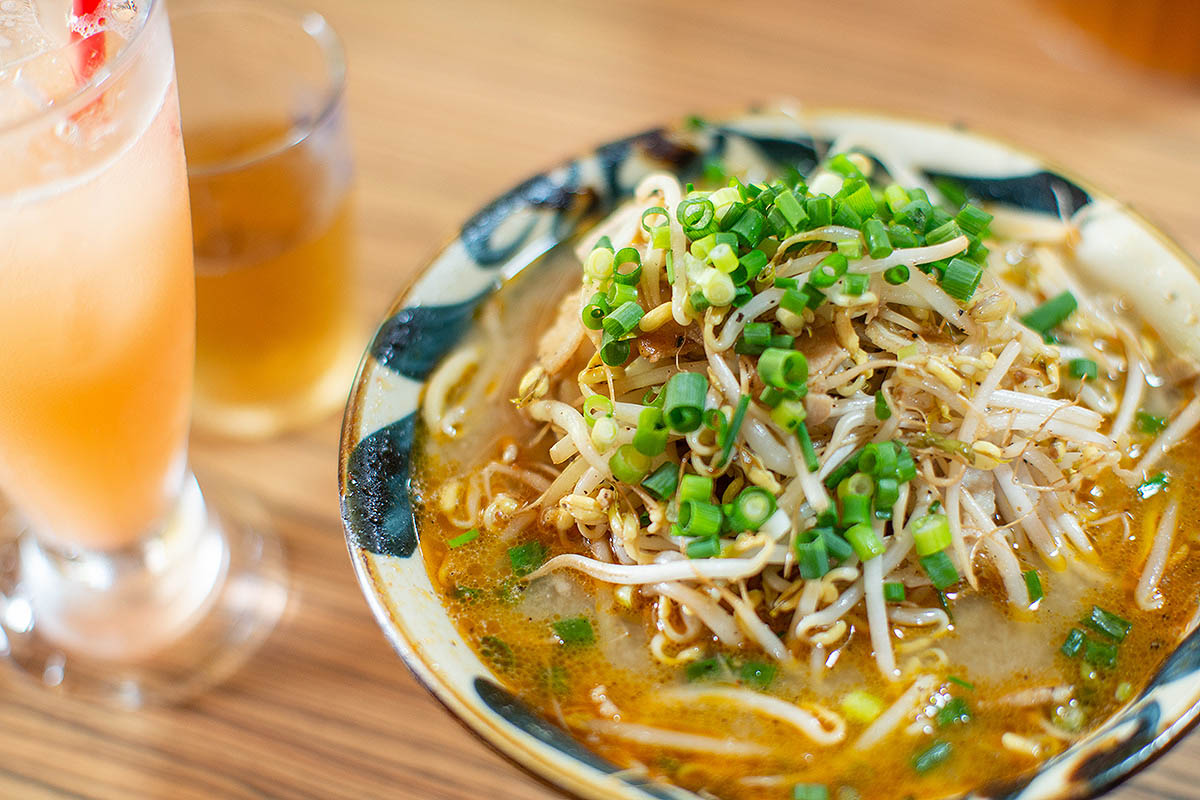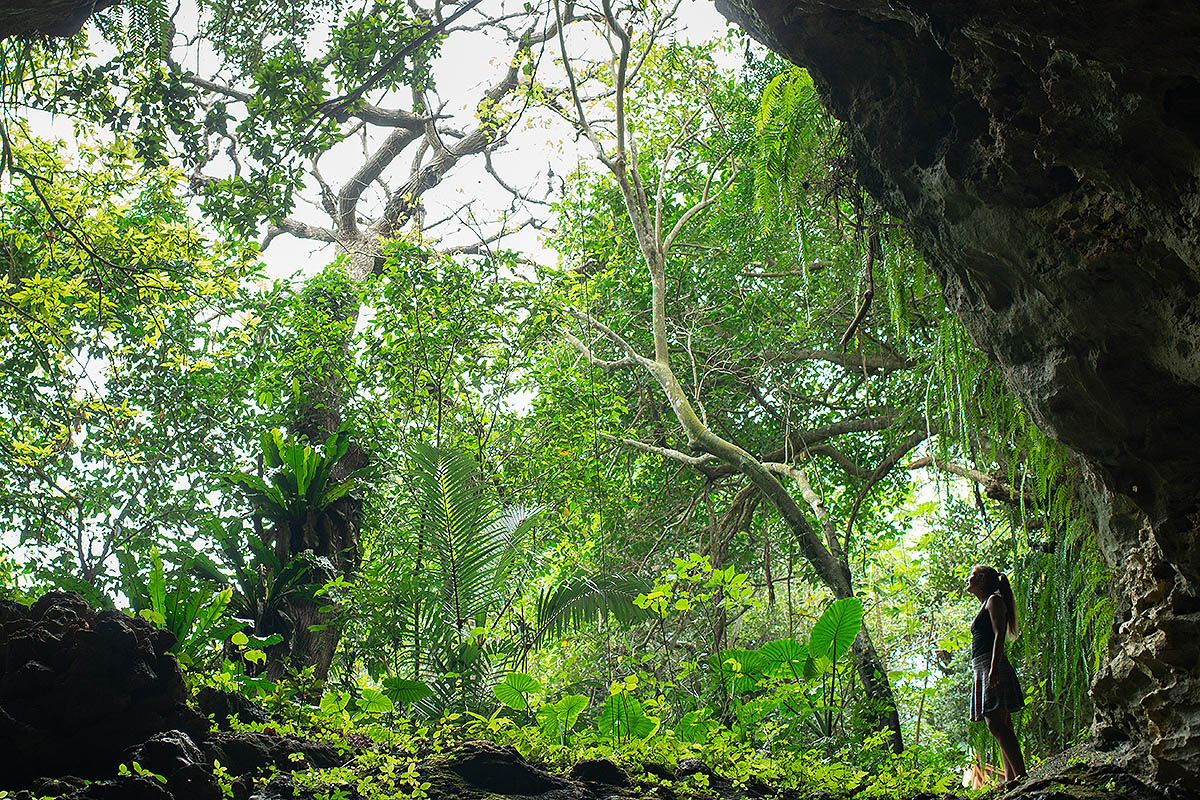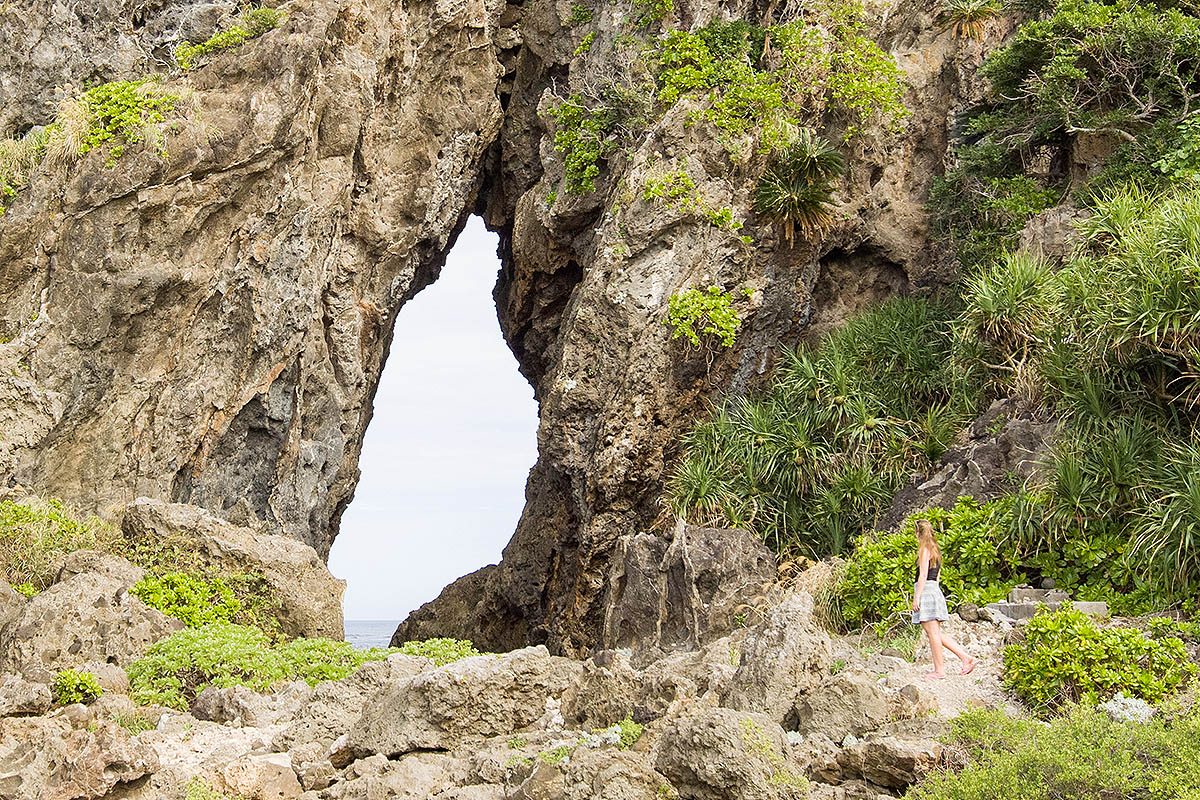 We had another soba for lunch, this time island miso bean sprouts soba at Yanguwa. This healthy soba is made with island-made sweet, mild miso, and locally grown bean sprouts, which are piled on top of your soba like a small mountain. Indeed, eating soba at an old traditional Okinawan house is a memorable food experience. Note that Yanguwa is only open for lunch.

As we drove around the island, we encountered signs for landmarks such as Tachijami and Mefuga, unusual rock formations. Anywhere we visited, we were overwhelmed by the magnificent beauty of the surrounding nature. It was a perfect time for relaxation. We highly recommend visiting Nibuti Forest, which is registered with the Ramsar Convention on Wetlands.
DAY 3: Natural rejuvenation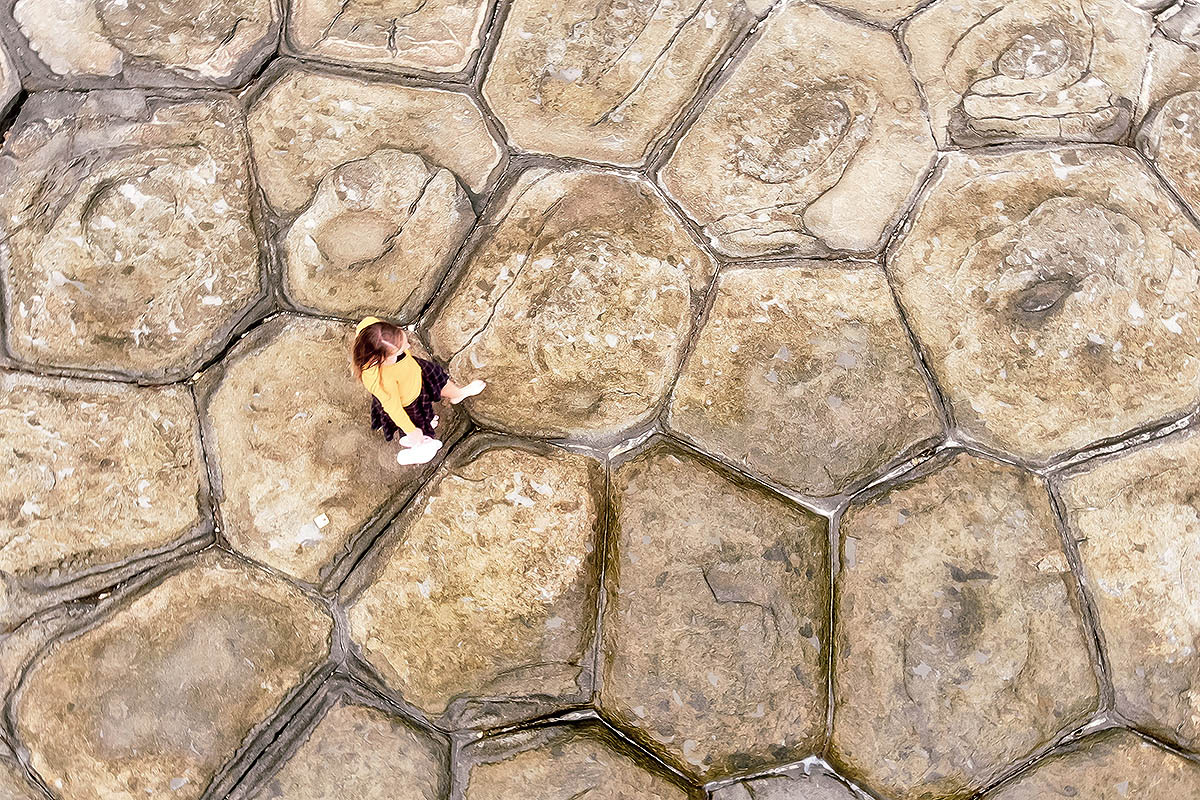 One of the most mysterious sights on Kume Island is the Tatami Ishi rock formation, a designated Natural Monument of Okinawa Prefecture. This strange formation is only visible during low tide, and is characterized by its turquoise color and geometric pattern. The individual pentagonal and hexagonal shapes are columnar joints formed when lava erupted approximately 12 million years ago. Over a long time, waves eroded the surface of the columnar joints and created the Tatami Ishi formation.

After gazing at the sea from the Tatami Ishi rocks, we visited Point Pyuru to browse beauty products developed using deep-sea water. Point Pyuru, is a leading company in the deep-sea water cosmetics industry. Their shop has some testers to help customers find the best products for their skin.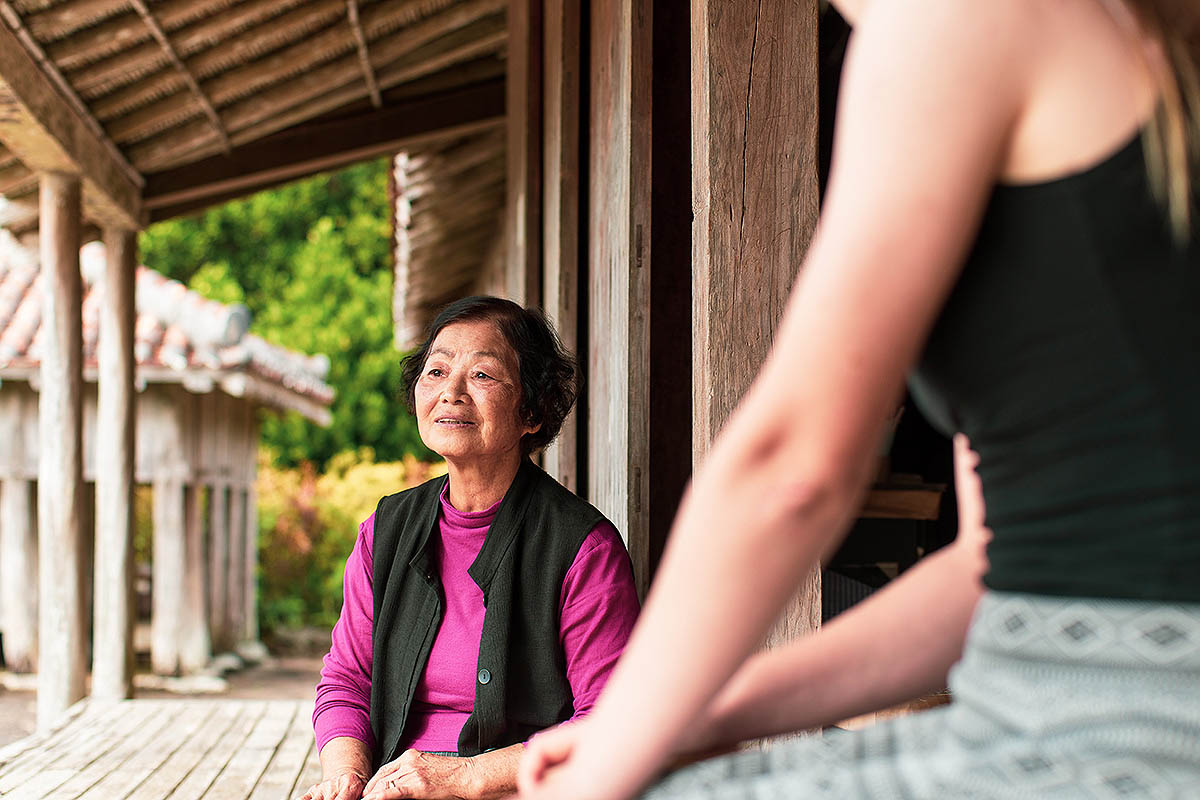 After browsing the deep-sea water products at Point Pyuru, we visited the Uezu Residence. The structure is 245 years old, and the lady living there says the house has lasted that long because only materials from the island were used to construct it. All stones and trees are from Kume Island, and it matches the local climate and environment perfectly. It was interesting to hear the Uezu family's principles to live in peace and with a calm mindset, which tells us the wisdom of how to live long as well.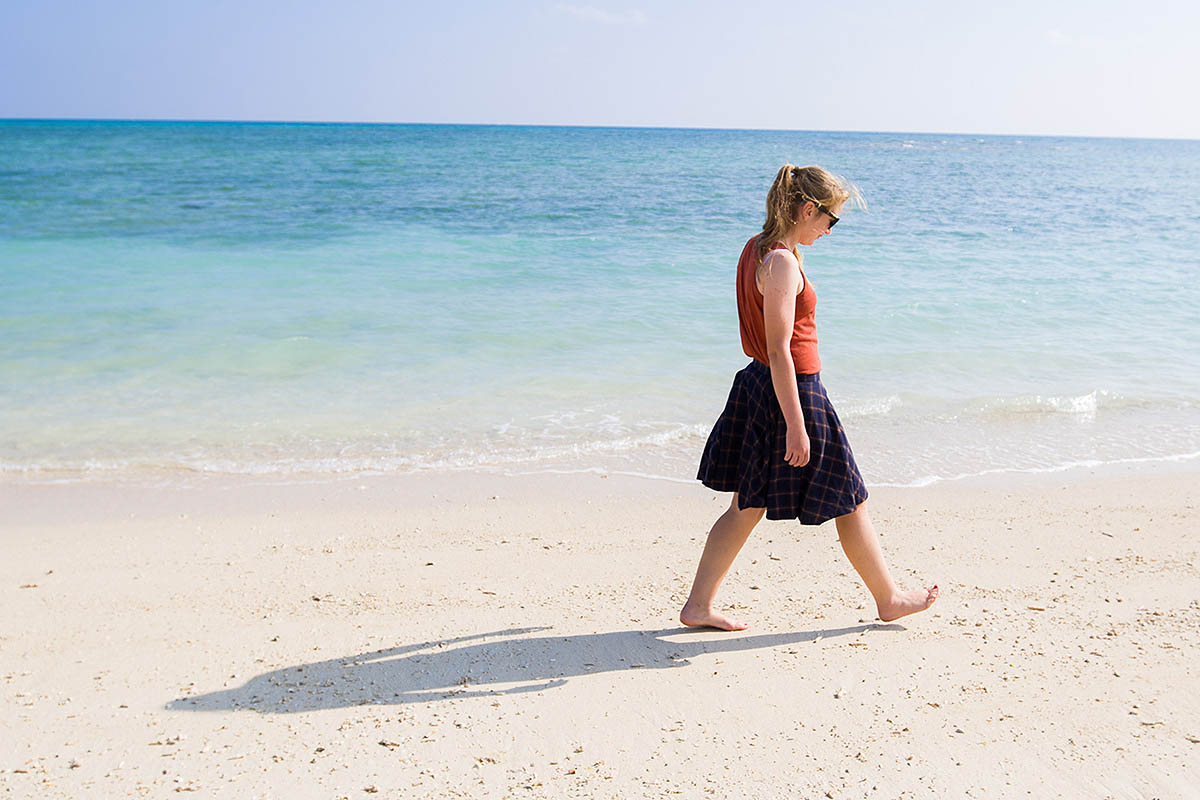 Kume Island offers a relaxing time, many activities and elements for gentle healing of both the body and soul. It is easily accessible from Naha, and spending a little time in its rich, natural environment doing things at your own pace makes a wonderful relaxation trip.
Posted on 2020/2/21
Last updated 2021/12/20
Text by Kimberly Remund
Kimberly Remund is Swiss native postdoctoral scholar at Okinawa Institute of Science and Technology.