Observe manta rays and explore an underwater hot spring in the waters of the Yaeyama Islands
The Yaeyama Islands are a diver's dream, with an almost inexhaustible number of dive sites around Ishigaki and Iriomote islands alone. Dive with mantas, spot pelagic fish, or discover a submarine geyser. Enjoy off-the-beaten-track dives around Hateruma, Japan's southernmost inhabited island, or Yonaguni, Japan's westernmost inhabited island.
Sea Life in Yaeyama Islands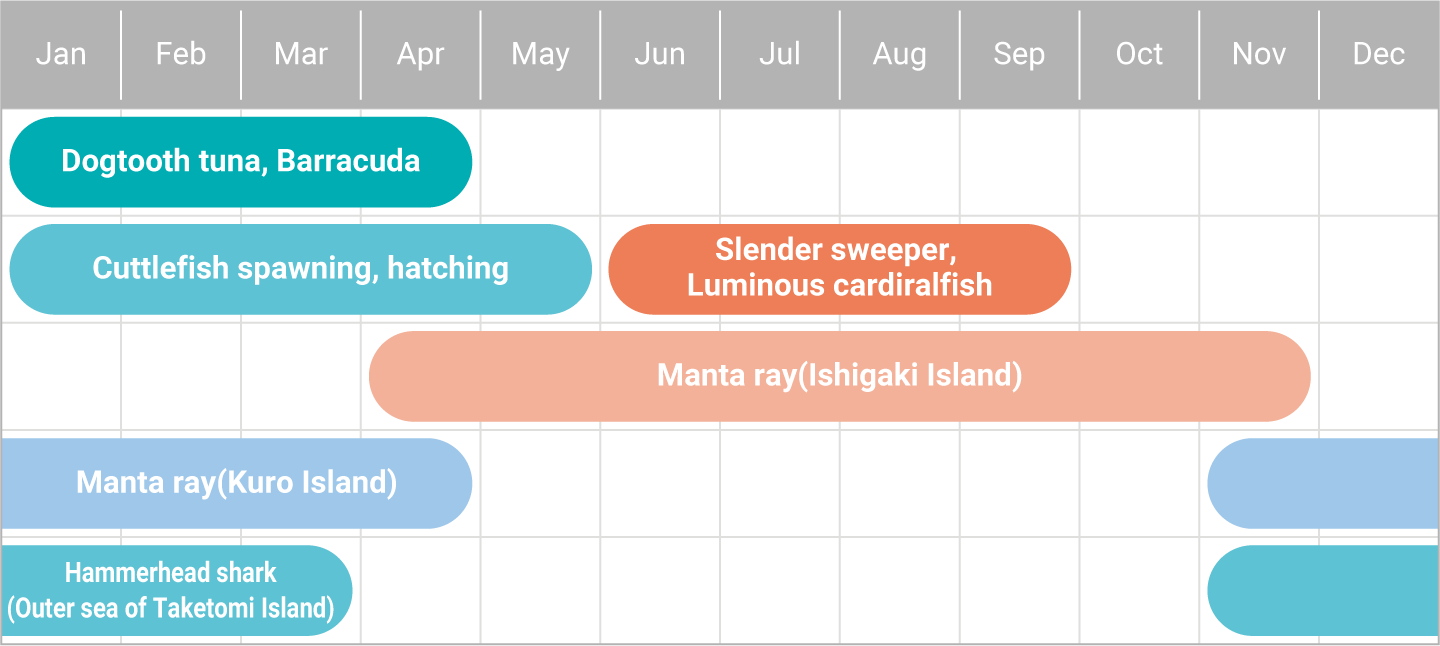 Diving Sites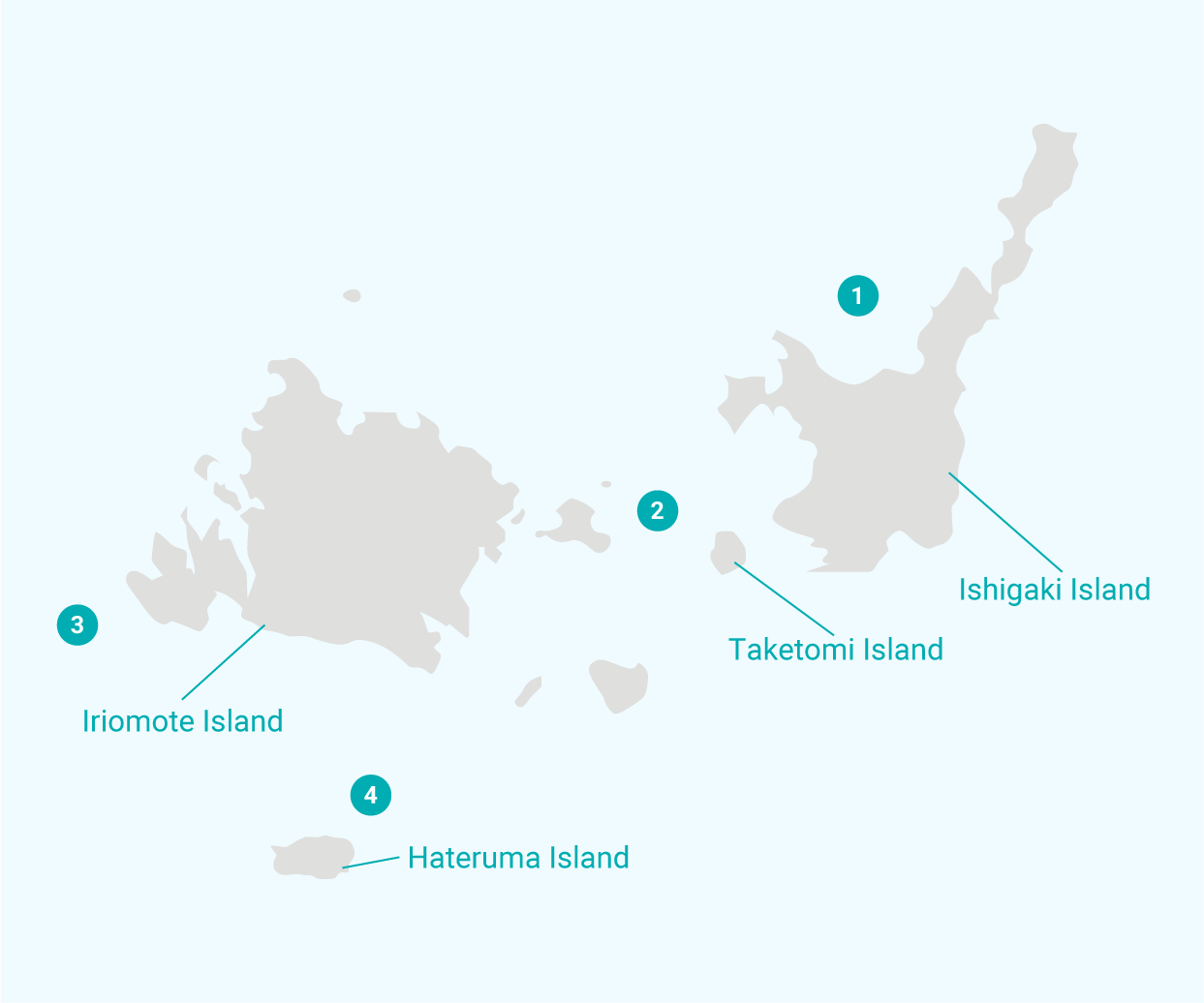 1. Manta Scramble
(Ishigaki Island)

Observe manta rays elegantly gliding through the water at Manta Scramble off the coast of Cape Kabira Ishizaki. There is a high chance of seeing mantas, especially between April and November.
Entry

Boat
Depth

25 m
Current

Minimal
Level

Beginner
License

–
2. Taketomi Island Submarine Hot Spring
(Taketomi Island)

Thermal water gushes from a spring on the seabed. See a submarine geyser up close and enjoy the warmth of the water around the spring.
Entry

Boat
Depth

20 m
Current

Minimal
Level

Beginner
License

–
3. Nakanokami Island
(Nakanougan Island)

Approximately 15 kilometers southwest of Iriomote Island, Nakanokami Island is a great site to see pelagic fish such as dogtooth tuna, giant trevally, and barracuda. The current can be quite strong, so the site is recommended only for advanced divers.
Entry

Boat
Depth

30 m
Current

Occasionally very strong
Level

Advanced
License

Advanced
4. Nishihama
(Hateruma Island)

Outcrops of coral dot the sandy ocean shore at this dive site well-suited to beginners. Visibility is typically around 30 meters, and you can see clownfish and Oriental butterflyfish in shoals around the coral.
Entry

Boat
Depth

15 m
Current

Minimal
Level

Beginner
License

–