Encounter hammerhead sharks and explore mysterious underwater ruins off Yonaguni Island
Yonaguni is one of the Yaeyama Islands and the westernmost inhabited island of Okinawa. Boat-entry drift diving is the main diving style here, and highlights include exploring megalithic ruins and encountering hammerhead sharks.
Sea Life in Yonaguni Island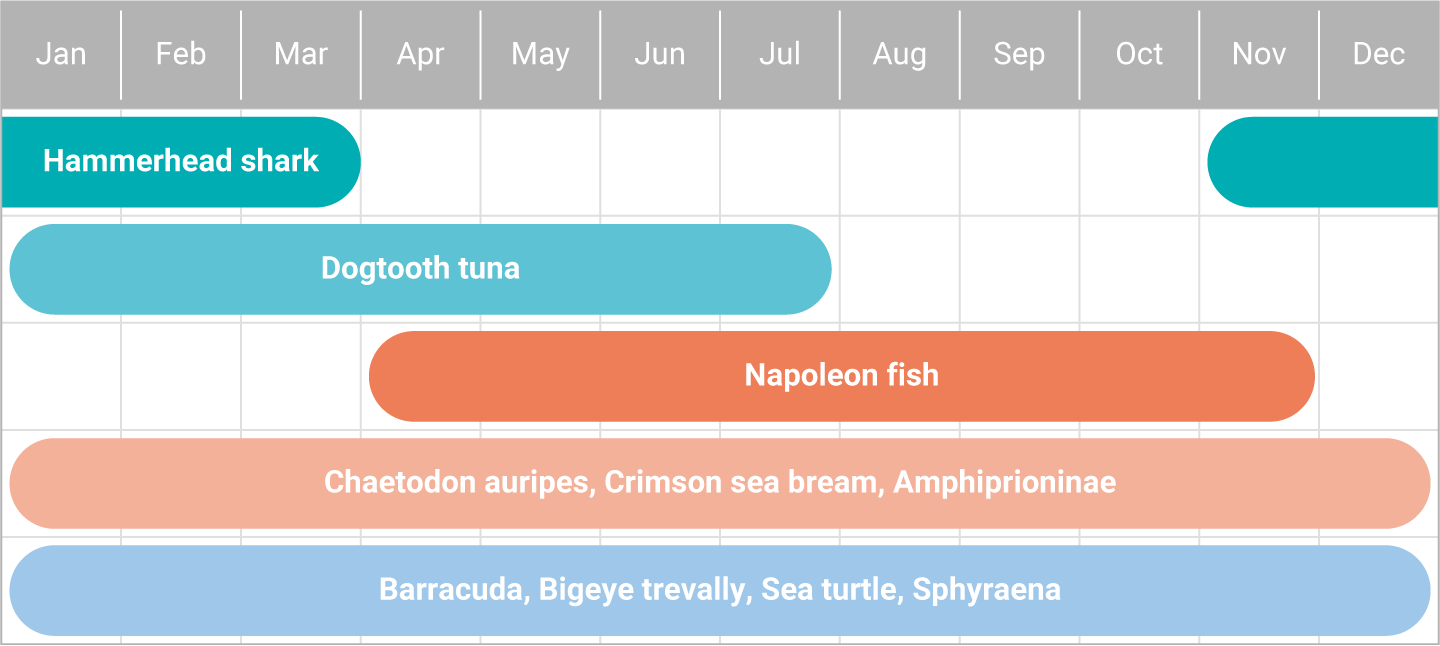 Diving Sites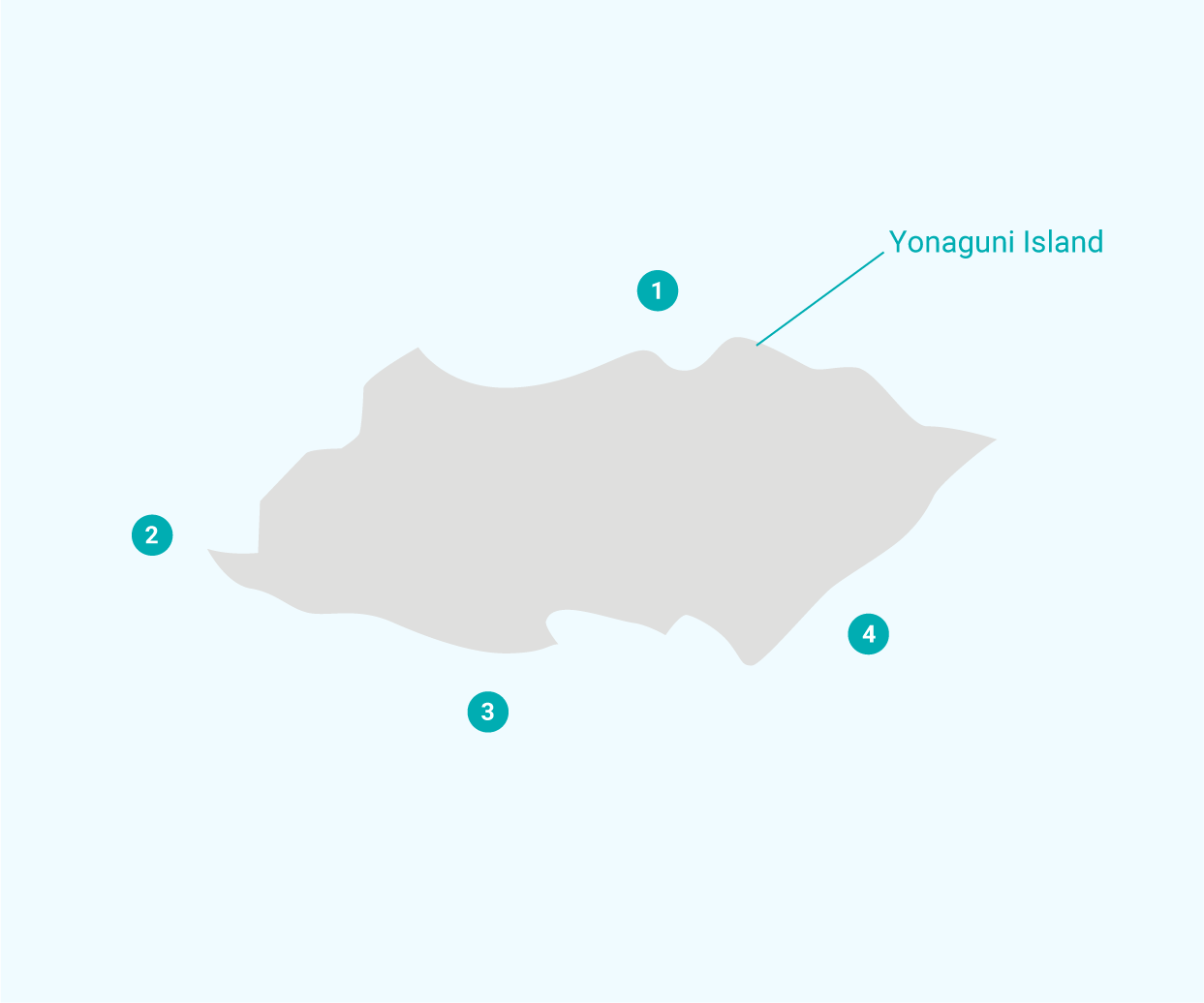 1. White World

Diving here gives you a feeling of calm, with the rippled patterning of the white sand seeming to extend endlessly beneath you. Marine life often sighted here includes sea goldie and bluestripe snapper.
Entry

Boat
Depth

20 m
Current

Minimal
Level

Beginner
License

–
2. Hammerhead Rock

Shivers of hammerhead sharks can be spotted on drift dives here from around November through early May. The current here is swift, so it is important to stay close to the instructor.
Entry

Boat
Depth

35 m
Current

Occasionally very strong
Level

Advanced
License

Advanced
3. Sabachi

Large communities of sea anemones spread out across flat sections of the reef here at Sabachi, a beginner-friendly dive site with a minimal current. The site is also known as Clownfish Garden for the tomato clownfish that can be seen here.
Entry

Boat
Depth

30 m
Current

Minimal
Level

Beginner
License

–
4. Underwater Ruins

Explore one of Okinawa's most mysterious dive sites. The Underwater Ruins is the most iconic of Yonaguni Island's dive sites. The megalithic structures here were discovered in 1986, and it is unknown whether they are natural formations or man-made.
Entry

Boat
Depth

25 m
Current

Occasionally strong
Level

Beginner
License

–