Heritage & Tradition
Hari—Okinawa's Maritime Festivals
Learn about Okinawa's maritime traditions through exciting boat races
Hari (also called hare in some areas), are maritime festivals held to pray for the safety of fishermen and for bountiful catches. They are held in fishing ports across Okinawa, usually in May.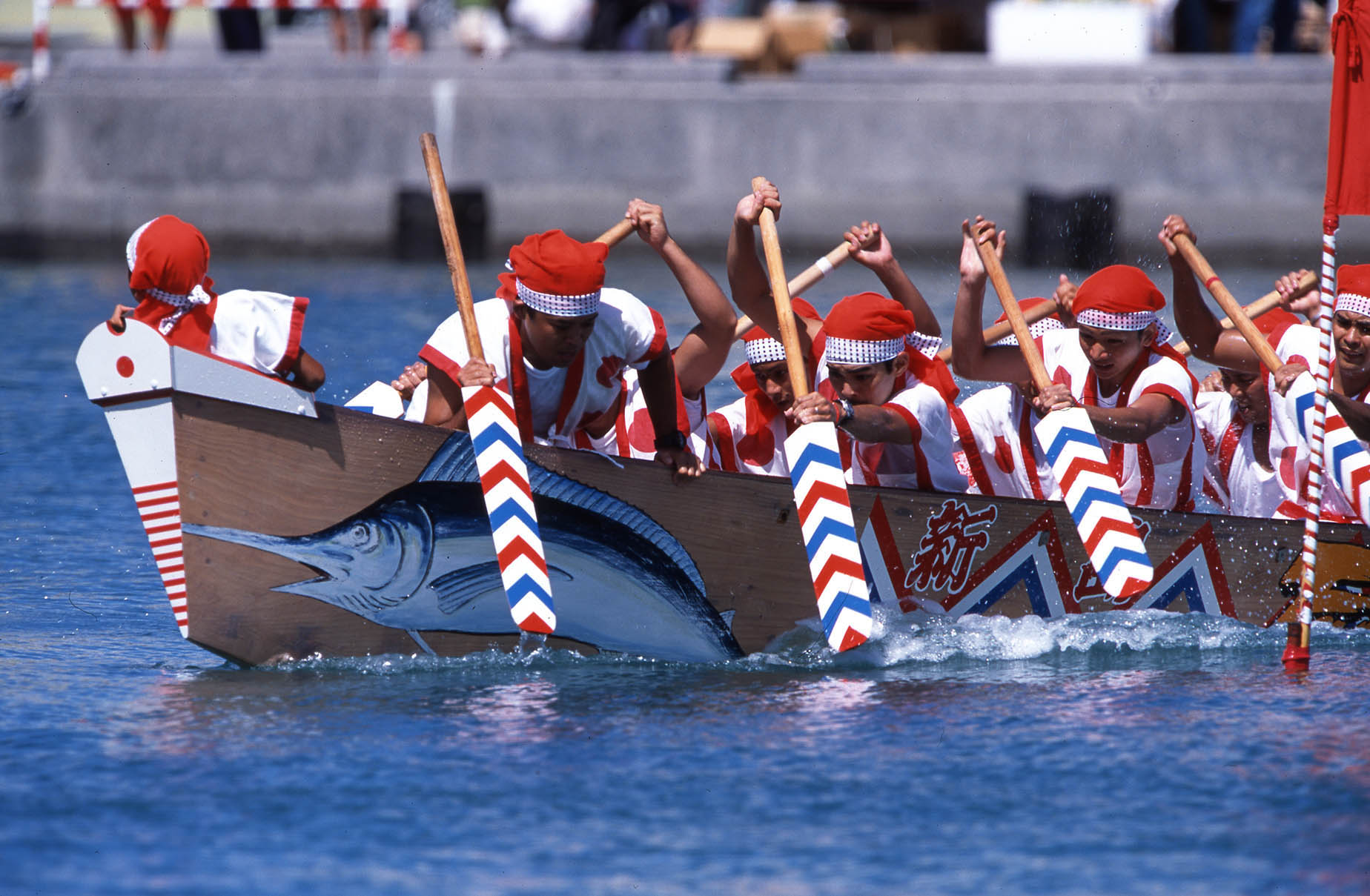 During the festival, fishermen compete in races using traditional Okinawan boats, ranging from large dragon boats to smaller fishing boats called sabani. The festival is believed to have originated in Tomigusuku in the south of Okinawa's main island after being introduced from China roughly 600 years ago. In recent years, these festivals have become increasingly popular.

The Naha Hari in Naha City is one of Okinawa's most famous events, with its colorful boat races. On the southern tip of the main island, the Itoman Hare in Itoman City is a traditional festival, which is considered sacred. Itoman has been a fishing port since ancient times.
Experience the Naha Hari—Okinawa's famous sea festival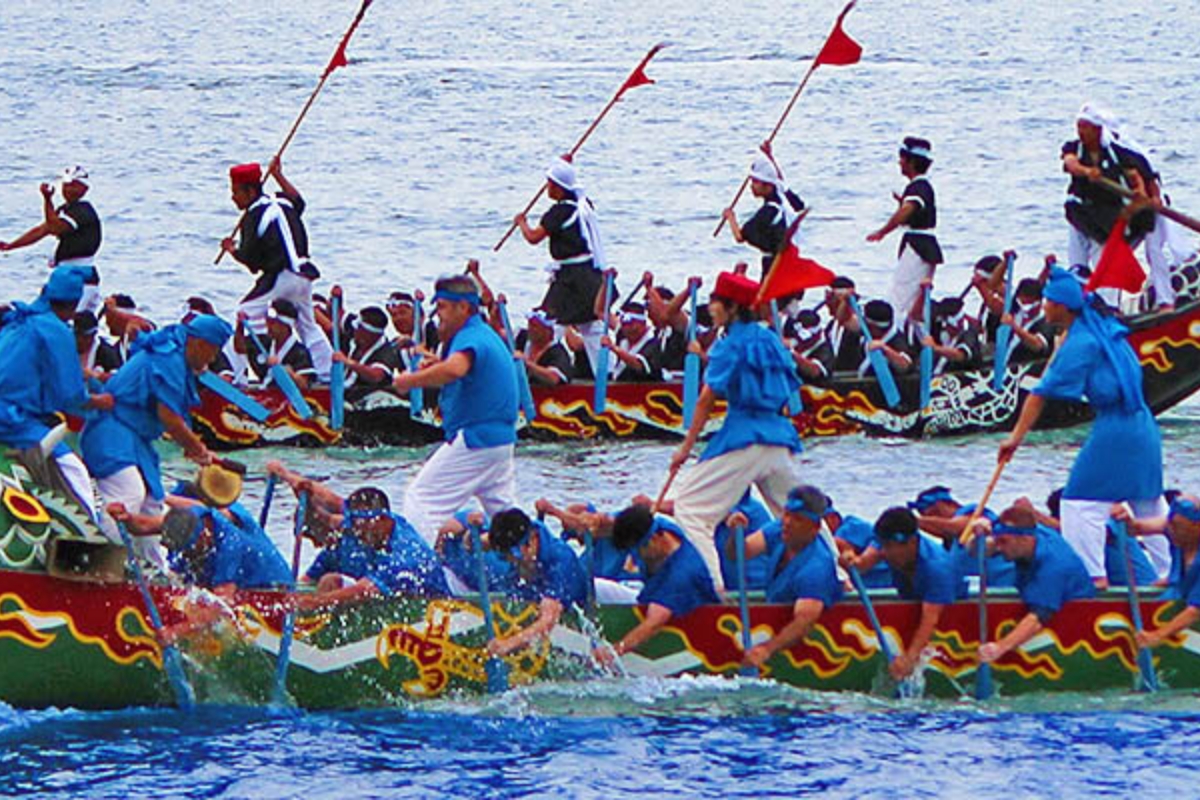 The Naha Hari is the largest boat festival in Okinawa Prefecture, and uses large dragon boats known as haryusen. These racing boats reach 14.5 meters in length and are painted in vibrant colors, with a dragon's head carved at the bow and a tail at the stern. These dragon boats can fit up to 32 rowers, with a total of 42 people including the gong beaters, helmsman, and flag bearers. The Naha Hari takes place every year from May 3–5, at the same time as the Golden Week national holidays in early summer. As well as boat races, visitors can also enjoy song and dance performances onshore, local cuisine, and events such as fireworks. It is also possible to experience boarding a dragon boat throughout the day.
The Itoman Hare—a sacred tradition
Just a 20-minute drive from Naha Airport, the Itoman Hare is held at Itoman Fishing Port in the south of Okinawa's main island. The fishing industry in Itoman has flourished for many hundreds of years, and during this traditional event, participants race in small sabani fishing boats. The highlight of the event is the kunnukase, or "capsize" race, which tests the skills of the participants. During the race, all participants jump into the sea and flip the boat over to show its underside. They then have to flip the boat back over, bail out the water, and resume the race. The key to winning the race is in how quickly they can scoop out the seawater that enters the boat.
Where to see a hari boat festival in Okinawa
Hari festivals are held across Okinawa Prefecture. In the south of the main island, there is the festival held at Minatogawa Fishing Port in the town of Yaese, or the festival in Tomigusuku, where hari were first introduced from China over 600 years ago. Elsewhere on the main island, you can see hari festivals at Onna Village, Yomitan Village, Kadena, and Chatan. Hari festivals are also held at Nanjo on Ojima Island, and on remote islands including Aguni, Tokashiki, Ie, Kume, and Ishigaki islands.