Nakijin-jo Site (Nakijin Castle Ruins)
今帰仁城跡
Immerse yourself in the tumultuous history of Okinawa's warring states
Before the establishment of the Ryukyu Kingdom, three nations vied for dominance of Okinawa's main island; Hokuzan to the north, centrally located Chuzan, and Nanzan to the south. During this time, Nakijin Castle was controlled by the king of Hokuzan. In 1416 the Chuzan king Sho Hashi took control of the castle, and went on to unify the island and become the first Ryukyu King. After the establishment of the kingdom in 1429, Nakijin Castle became a residence for officers of the Ryukyuan government.
Though now ruins, in its heyday it was the second largest castle, just behind Shurijo. It was surrounded by a 1.5-kilometer-long wall, guarding over the Motobu Peninsula on the northwestern part of the main island. These days, the ruins are surrounded by lush forests, and the grounds are the venue for a cherry blossom festival from late January to early February.
Built with ancient rocks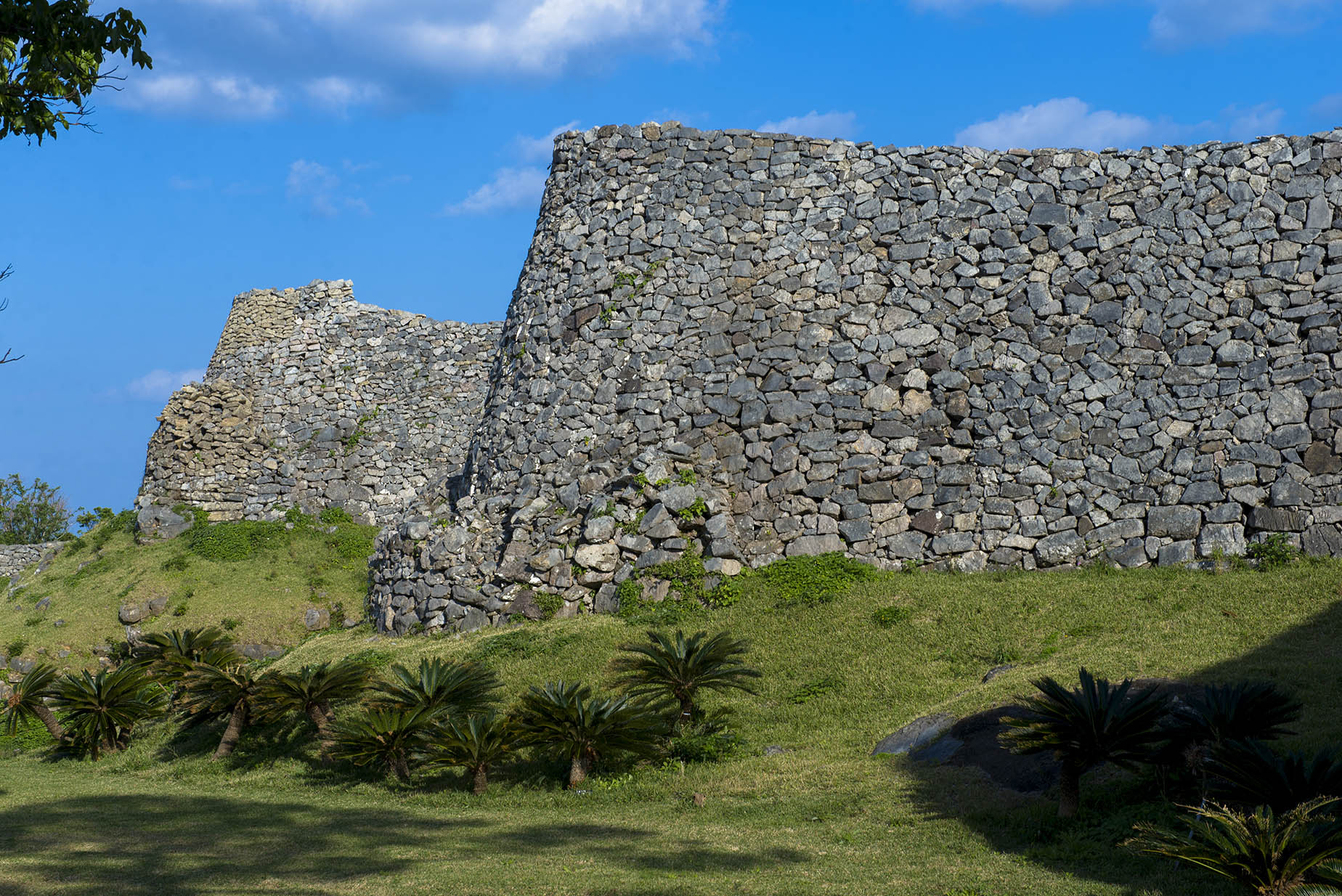 Most castle walls were built with Ryukyu limestone, which is calcium-rich coral that is easy to process. Nakijin Castle, however, was built with hard Paleozoic limestone that was unearthed from within the immediate vicinity of the site. Since the rocks were formed in primeval time, ancient fossils have been discovered within.
Unique Ryukyuan construction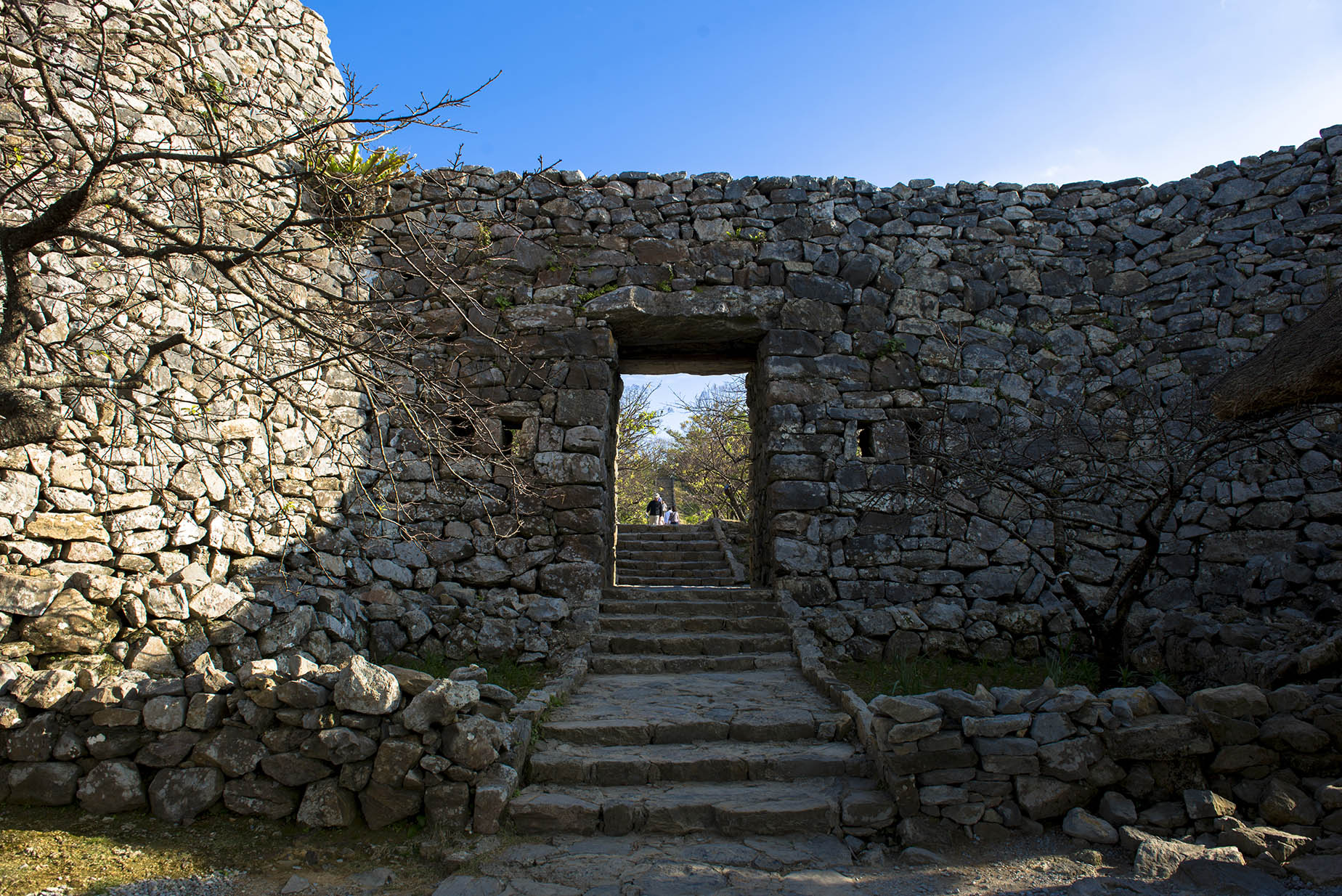 Construction of the undulating wall of Nakijin Castle started in the 14th century during a time of trade and cultural exchange with China. The wall was constructed using the oldest known construction technique for castles, nozurazumi. With this technique, the wall is constructed with unprocessed rocks that are piled atop one another, using their natural shapes to lock together. The style of the wall at the Nakijin-jo Site predates similar castle walls built elsewhere in Japan by around 300 years. The wall undulates intentionally for defense purposes.
A monument to divine love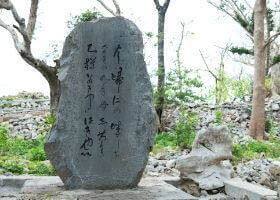 According to legend, there was a woman of great beauty named Shigema Utudaru who was the concubine of the Hokuzan king. She bore him a son, and doted on the prince, to the point that she sacrificed her own life to protect her son when a succession conflict broke out. Pure-hearted Shigema Utudaru was treated as a deity, and later given the title Nakijin Ukami. A poem about her tender love for her son written by an anonymous poet became popular among the people, and is inscribed on a monument in a square on the grounds.
Visitors can enjoy guided tours of the Nakijin-jo Site in Japanese, English, or Spanish. Check here for more details (*only in Japanese).
Transportation information

The Nakijin Castle Ruins can be reached by bus or car. Take the Yanbaru Express from Naha Airport or the Nago Bus Terminal to Nakijinjoshi-iriguchi. It takes about two hours from the airport, or up to an hour from Nago. The entrance is a 20-minute walk from the bus stop. Visit Yanbaru Express Bus for more information.
Contact information

Nakijin-jo Site (Nakijin Castle Ruins)

5101 Imadomari, Nakijin Village, Kunigami District, Okinawa Prefecture

0980-56-4400