Activities & Experiences
Okinawa Snorkeling Guide
Discover what you can see and where to go for some of the best snorkeling in Okinawa
Okinawa is one of the world's most coral-rich regions. More than 200 of the world's 800 coral species can be found in the reefs around Okinawa's islands. The reefs support a rich biodiversity of marine life, and snorkeling is an excellent way to explore this incredible underwater environment.

The waters around Okinawa are extremely clear and often quite shallow for some distance from the shore. A great wealth of marine life can be seen simply snorkeling from the beach. If you want to take a boat out somewhere, many dive shops and tour operators also offer snorkeling tours. The following are five of Okinawa's top snorkel spots.
Blue Cave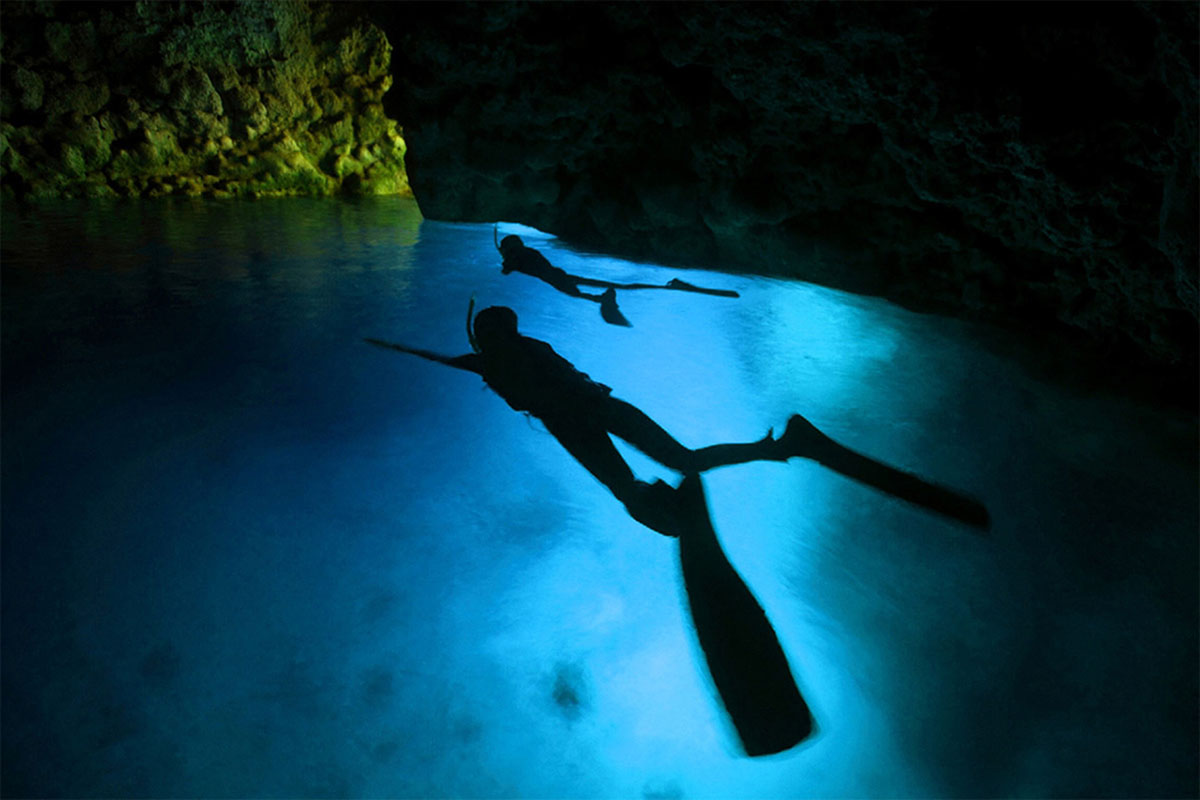 The Blue Cave is a popular snorkel spot at Cape Maeda, in Onna Village on Okinawa's main island. The cave is shaped out of the limestone cliffs. Light filters through an opening in the upper reaches of the cave creating beautiful blue hues. Some of the fish you can see here include bigscale soldierfish and Ryukyu sweepers.
Hatenohama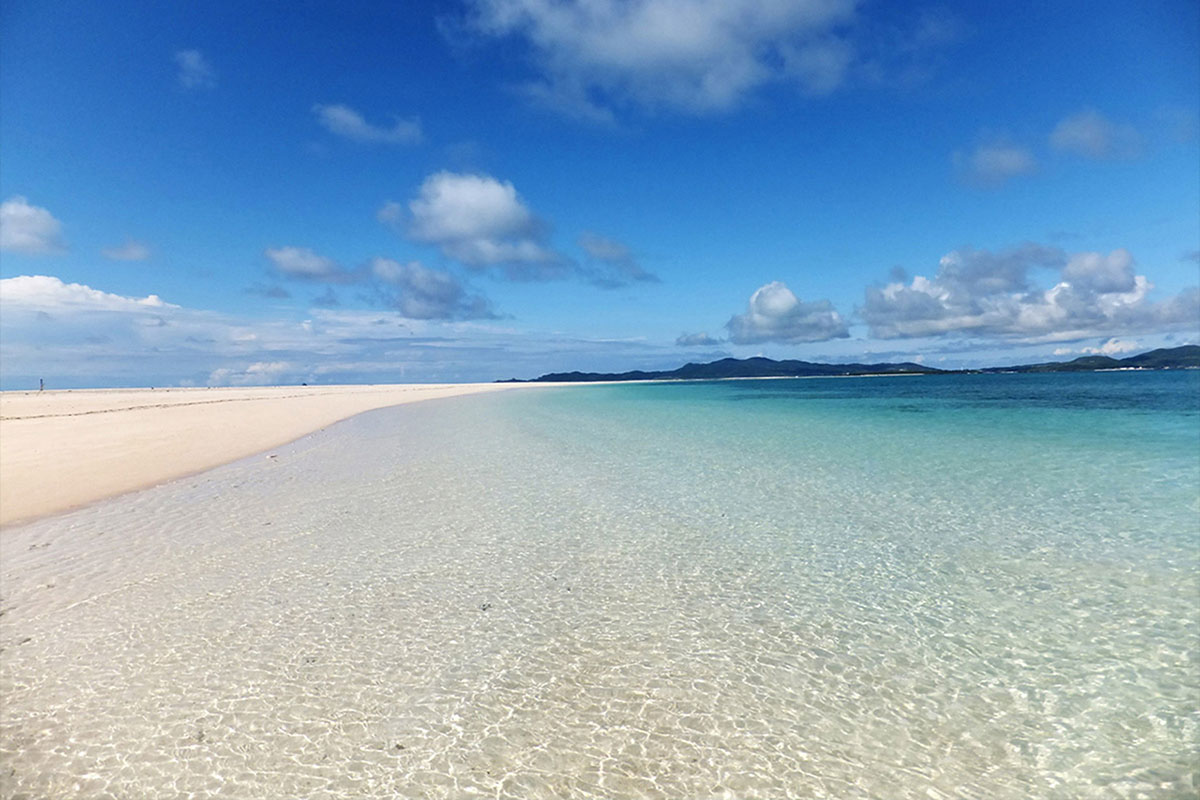 Hatenohama is a long sandbar off Kume Island. Join a boat tour from Kume Island to snorkel in the shallows around the sandbar. You can enjoy beautiful coral and colorful tropical fish in the clear waters. And if you tire of snorkeling, you can find a spot on the sand to relax.
Yabiji Reef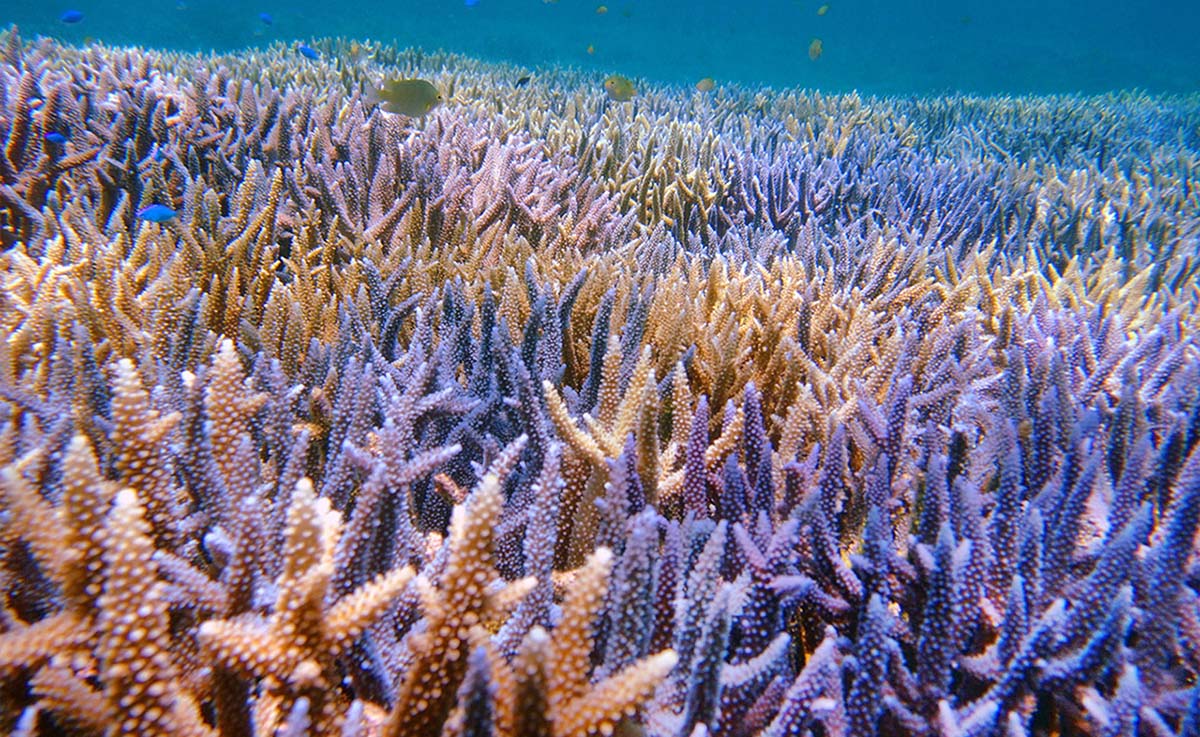 The Yabiji reef off Miyako Island is one of Japan's largest reef groups, stretching approximately 17 kilometers north to south. It consists of numerous table and platform reefs and is a Natural Monument of Japan. Multicolored reefs teeming with tropical fish spread out in all directions. Some of the fish you may spot include the redfin anthias and the yellowback basslet. You may also see sea turtles swimming around the reef.
Kabira Bay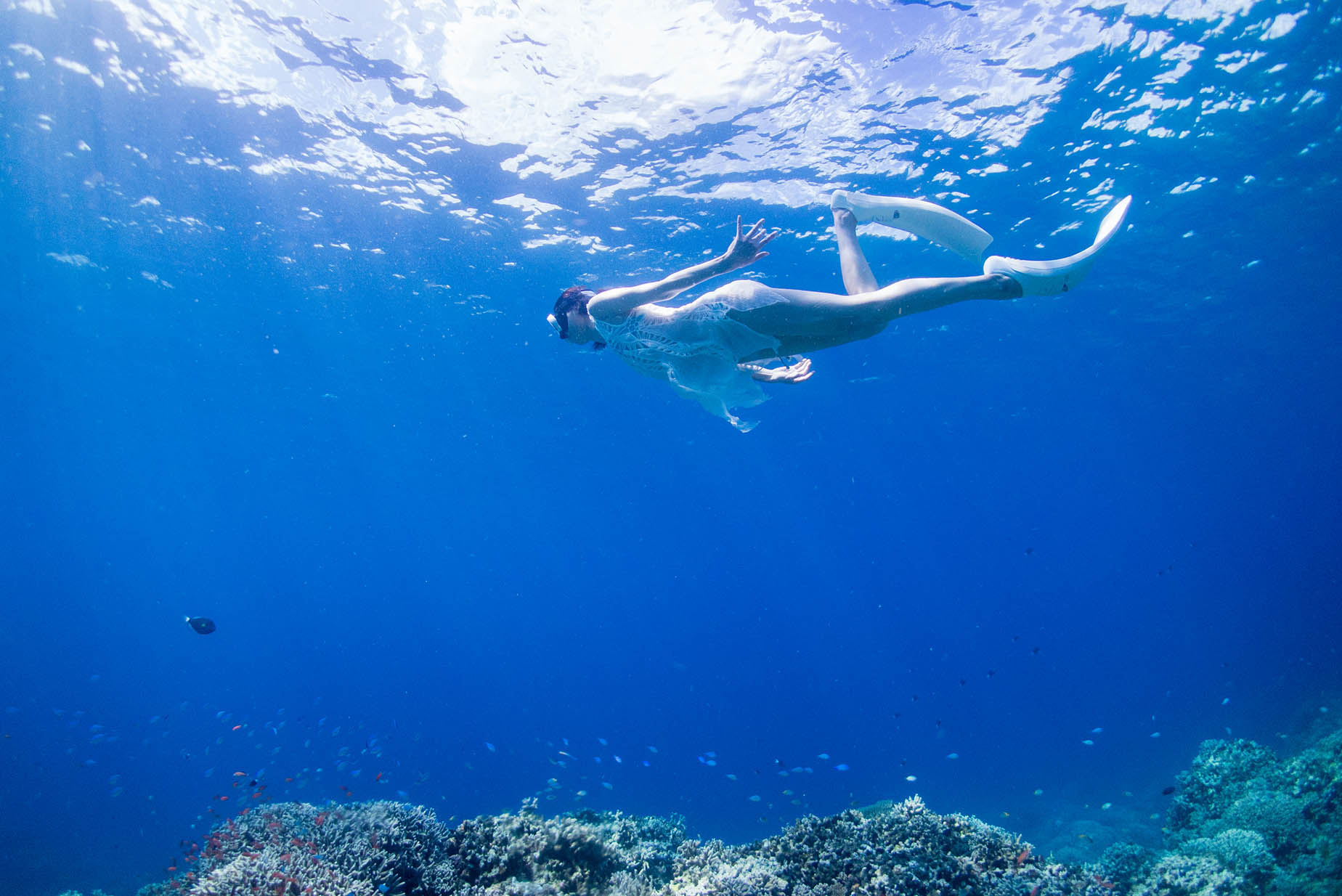 The clear turquoise waters and lush green scenery of Kabira Bay (Ishigaki Island) has earned it three stars in the Michelin Green Guide Japan. Swimming is not allowed from the beach, from where many glass-bottom boat tours depart. However, you can snorkel around the islets in the bay on a snorkeling tour. Expect healthy coral reefs and tropical fish in almost every color.
Kerama Islands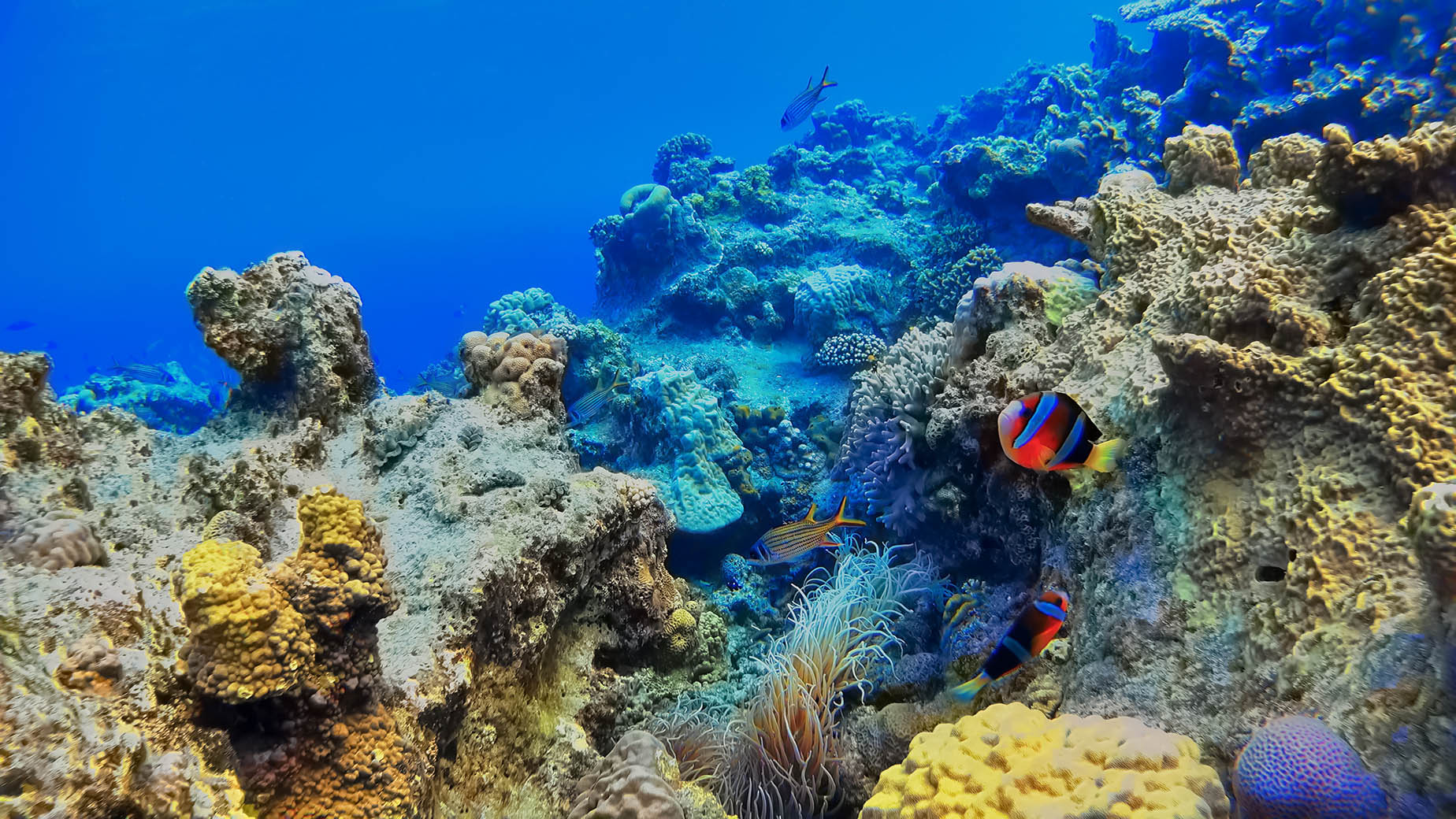 The Kerama Islands are easily accessible by boat from Naha. They are part of the Keramashoto National Park, and offer some of the most breathtaking underwater experiences. You can snorkel from the beaches on the three inhabited islands: Aka, Zamami, and Tokashiki. Aharen Beach on Tokashiki Island is a great place to spot sea turtles. Alternatively dive shops on the islands operate tours out to the waters around the many uninhabited islands in the park. Tour operators on the main island also operate day-trip snorkel tours to this beautiful marine paradise.