Minna Island
Miyako Islands
Experience the tranquility of distant Minna Island, only accessible by chartering a boat
Known as a secret island among Okinawans, Minna Island is a gem of natural beauty where few people venture. Stroll the island, stop off at quiet beaches, and enjoy being well and truly off the grid. There are more goats on the island than people.
About Minna Island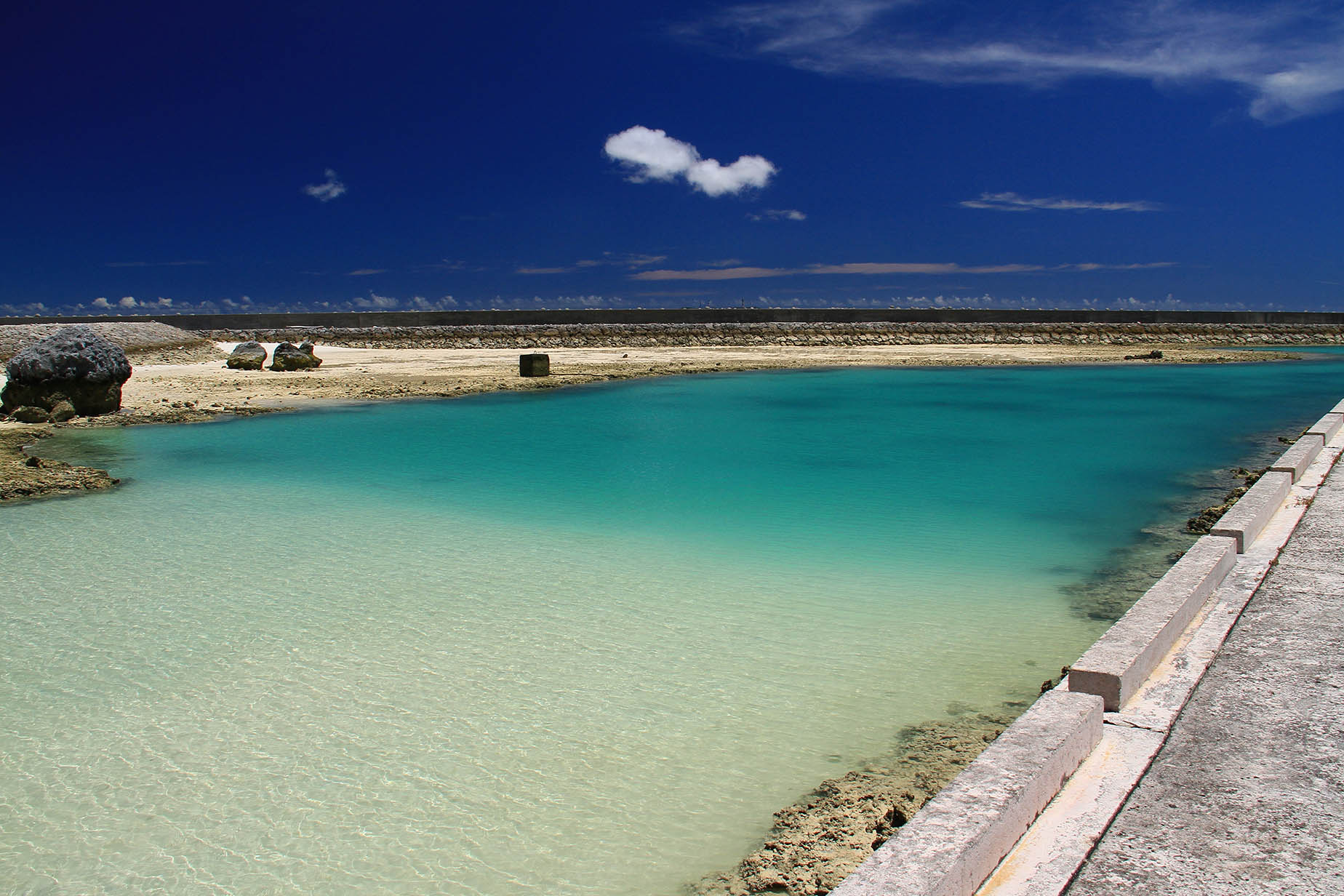 Minna is one of the Miyako Islands and is located around eight kilometers north of Tarama Island. It is just over two square kilometers, and mostly flat with swathes of forest and land cleared for cattle to graze. The island is hemmed by white sand beaches and encircled by coral reefs teeming with tropical fish and green sea turtles. There is only a single household on Minna Island, making visitors feel as if they are on an island all of their own.
Exploring Minna Island
Discover traces of Minna Island's former inhabitants as you explore the island, which includes structures abandoned to nature. Visit the active lighthouse in the southeast of the island and the tsunami evacuation tower for beautiful views of the surrounding emerald waters. Visit Miyako Tomidai, a lookout with views across the open water towards Miyako Island. The location is said to be one of the Sakishima lookouts, a network of sites where fires were lit to relay reports of ships entering Okinawan waters during the time of the Ryukyu Kingdom.
Minna Island's wildlife
Minna Island hosts an abundance of animals large and small. See wild goats feasting on Minna Island's lush foliage, and cattle grazing in the peaceful pastures in the west of the island. Stroll along the beaches surrounding the island and see crabs scuttle across the sand, or explore the island's forested parts to discover large terrestrial hermit crabs living among the trees.
Where to stay
There are almost no accommodations on Minna Island, so visitors should find lodging on Tarama Island. There are no stores on the island either, so visitors should bring their own food and water.
Getting to Minna Island
Visitors to Minna Island must charter a boat from Tarama Island. The ride takes approximately 15–20 minutes. There is no regular service to the island, and weather and rough seas can sometimes make access difficult or impossible.