Ogami Island
Miyako Islands
Discover a sacred island where time has slowed down
Ogami is a remote island far off the beaten track. Home to many spiritual sites, Ogami Island is known as "the island of the gods." It is a mysterious place where it can feel like time has stopped altogether.
About Ogami Island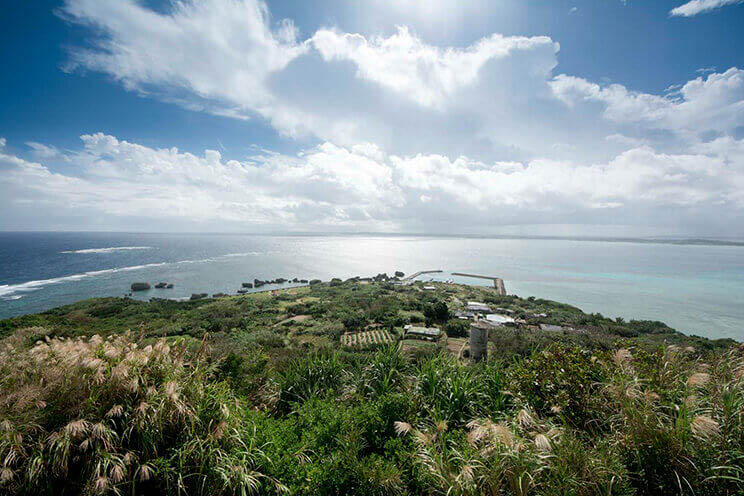 Accessible only by boat, Ogami is a tiny island located four kilometers north of Miyako Island. As the island is a deeply spiritual place, it is important to follow the local rules, which include taking any trash with you, and not entering spiritual sites without permission.
The island of the gods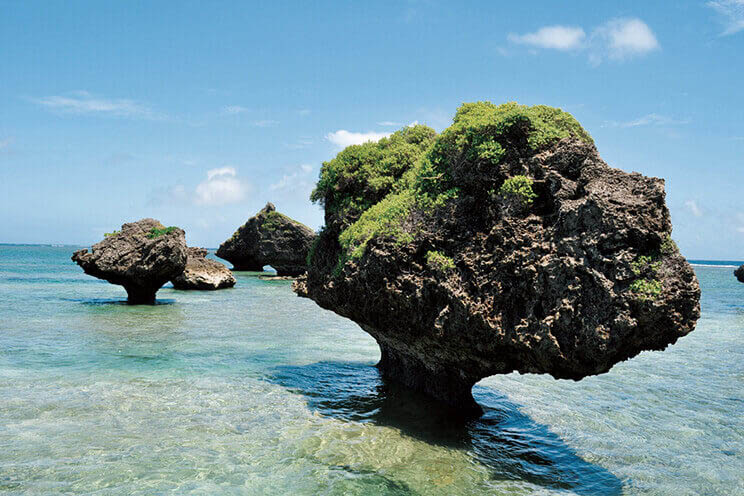 Many sacred Okinawan sites (utaki) are dotted throughout the Miyako archipelago, and especially on Ogami Island. These have long histories and important spiritual significance. Rituals and prayers have been performed on Ogami Island for many years, with the most revered being the Uyagan ceremony. This secretive ritual is performed by women as many as five times a year, typically between July and December. The exact dates are determined by the traditional Okinawan calendar, and some parts of the islands are off-limits on the day of the ceremony.
It is also said that Ogami Island is home to Takamagahara (the heavenly home of deities) and Amano Iwato (the cave where the sun deity hid the light of the world), two important sites in Japanese mythology.
See and taste the island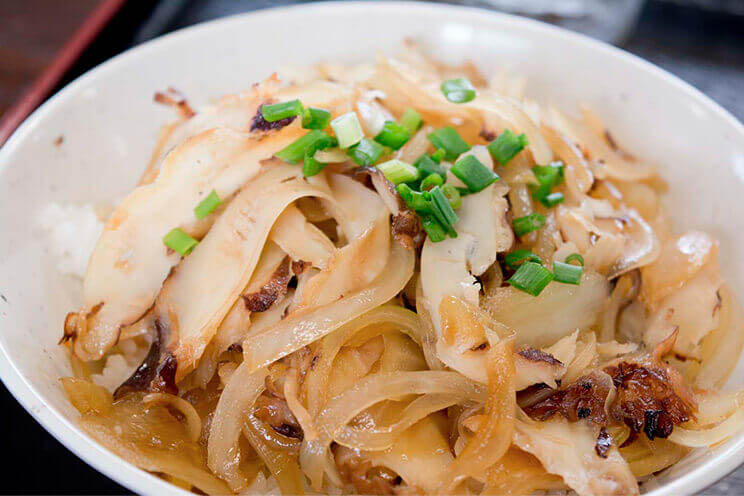 Ogami Island resembles a pyramid in shape and its sole observation deck is located on top of the island's steep, central summit. Hike up here for panoramic views of the surrounding cobalt blue waters.
Head to the west side of the island to see the Nocchi, a number of strange mushroom-shaped rocks. These rocks have extremely narrow bases formed by years of erosion, and appear to be teetering, ready to topple into the sea at any moment.
The specialty cuisine of the island is smoked octopus, known as kakidako. The local octopus of Okinawa is quite tender, which prevents it from becoming overly firm when cooked, resulting in a softer texture. Try this dish at the island's only diner.
Where to stay
Ogami Island is primarily a day-trip destination. Be sure to check the ferry schedule, and leave plenty of time to catch the last boat off the island.
Getting to Ogami Island
The only one of Miyako Island's four surrounding islands not connected by bridge, Ogami Island is only accessible by boat. Departures leave from Shimajiri Port on Miyako Island four times a day, and the journey takes around 15 minutes.