Minna Island
Northern Okinawa Main Island
Minna Island is surrounded by sparkling seas filled with colorful coral reefs
Tropical fish swim among the sun-dappled coral reefs surrounding Minna, a croissant-shaped island off the northwest coast of the Okinawan mainland. Stroll along white sand beaches and soak up the sun as you swim, snorkel, and dive in the clear waters of this little paradise.
About Minna Island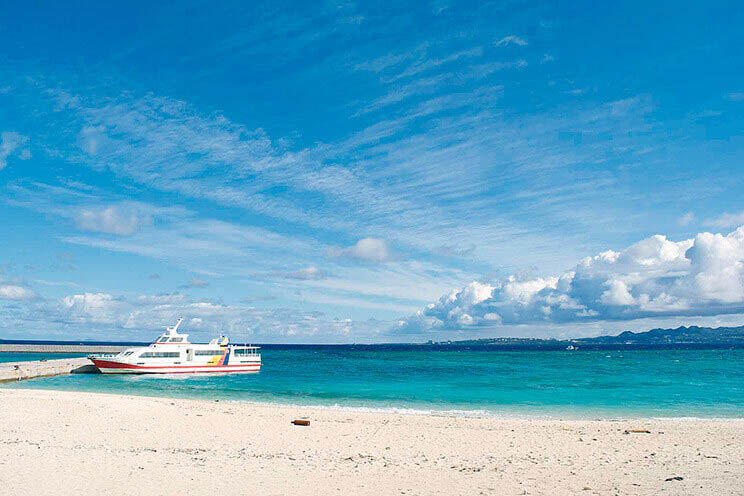 Less than half a square kilometer in area, Minna Island is a small island with a small population. The island's transparent waters and stunning coral reefs attract diving and snorkeling enthusiasts from all over Japan, making it ideal for day trips and short getaways.
Marine activities
on a Michelin-starred beach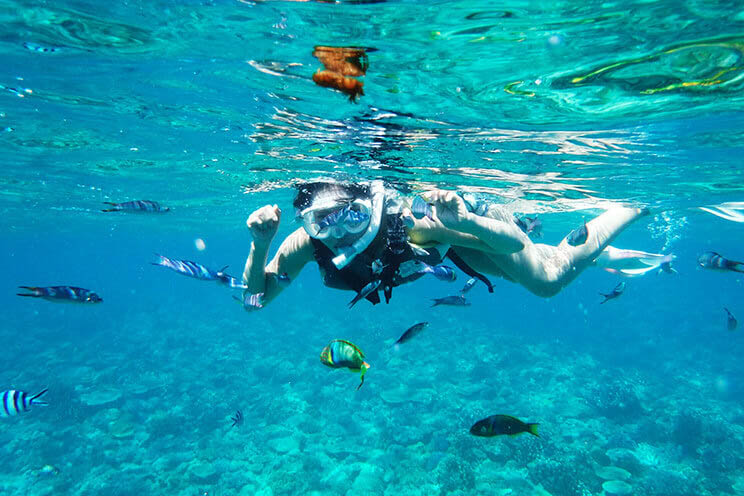 White sands transition to gradients of emerald and turquoise at Minna Beach, earning it a star in Michelin's Green Guide for Japan. Enjoy swimming, snorkeling, tubing, and even parasailing as you admire spectacular views of the Okinawan coastline. Kamomeiwa and Todaishita beaches (no lifeguards) are typically quiet and perfect for relaxing and sunbathing.
Discover a world under the waves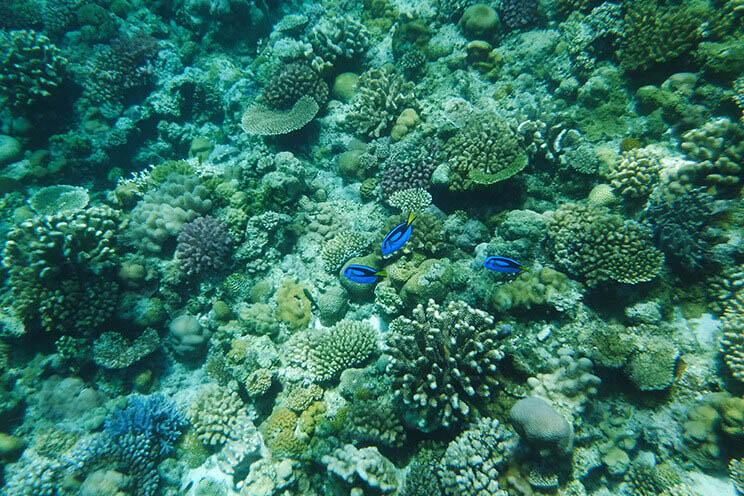 Minna Beach has tranquil waters with visibility up to 30 meters, making it the ideal place for snorkeling and diving. Schools of damselfish and parrotfish shimmer in the sunlight as they cast shadows on coral reefs teeming with life. Popular dive sites around the island include a giant submarine cable encrusted with coral and Kujira Iwa, a reef shaped like a whale. Boat snorkeling and diving tours depart from Motobu on the Okinawan mainland.
Explore untouched nature
on a sacred island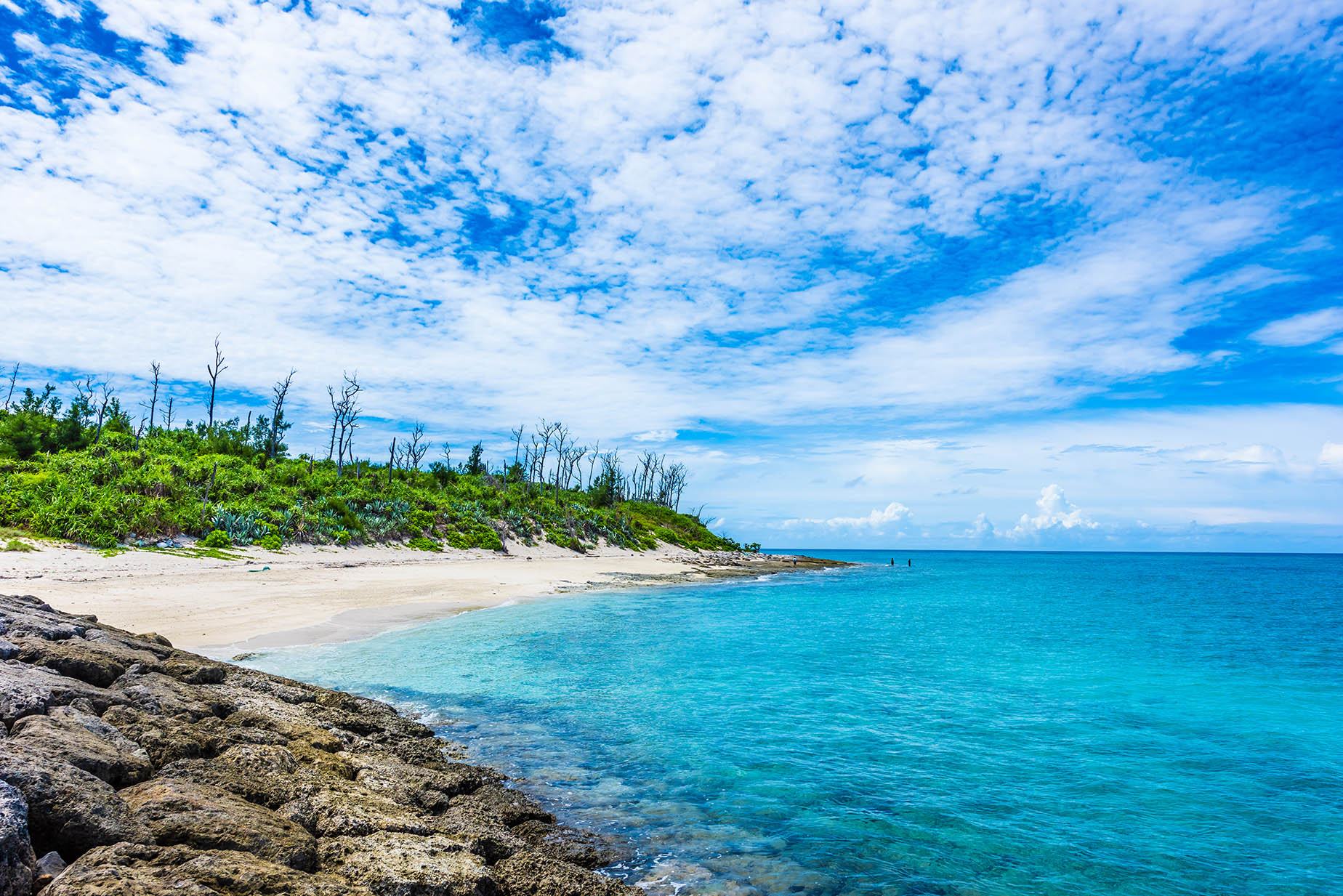 Minna Island is considered sacred, and was uninhabited until the turn of the 20th century, when settlers arrived from nearby Sesoko Island. Its long isolation and lack of development make it an appealing destination for nature lovers. See lush greenery and interesting rock formations as you walk along Kamomeiwa Beach or around the island's cove.
Where to stay
Minna is a tiny island with a handful of small inns. Plentiful options for accommodation can be found in Motobu.
Getting to Minna Island
Minna Island is about seven kilometers off the northwest coast of the main island of Okinawa, just 15 minutes by high-speed ferry from Toguchi Port in Motobu.