Noho Island
Northern Okinawa Main Island
Discover the natural beauty and heritage of Noho Island
Noho Island, renowned for its tabled coral reefs and unspoiled nature, is connected to the southern tip of Iheya Island by bridge. Despite its small footprint, Noho Island has an outsized reputation for its production of culinary sea salt.
About Noho Island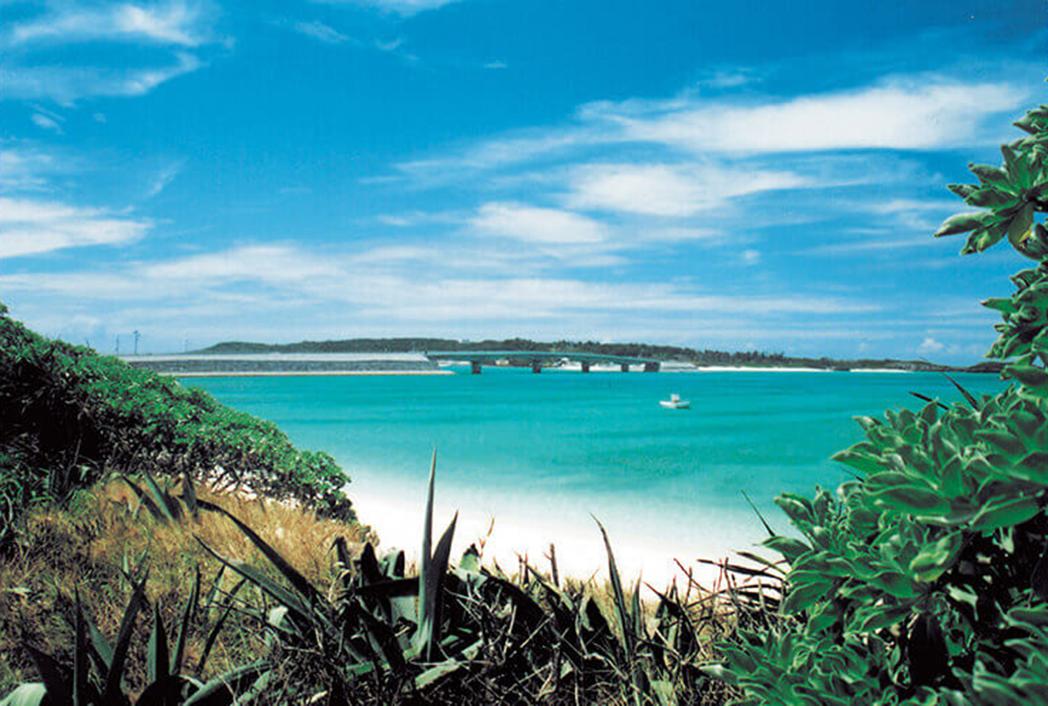 Noho Island is about one square kilometer in area, and is connected to Iheya Island by the Noho Bridge. The island is surrounded by extensive tabled coral reefs home to myriad tropical fish species, making it a paradise for snorkeling and diving enthusiasts.
An underwater world in the reefs
Schools of tropical fish dart amid the colorful tabled coral reefs surrounding Noho Island. Visitors can join a tour and explore its exceptionally clear waters, which provide divers and snorkelers with high visibility in all directions. Because of the extensive reefs, swimming is safest at high tide.
A veritable world of salt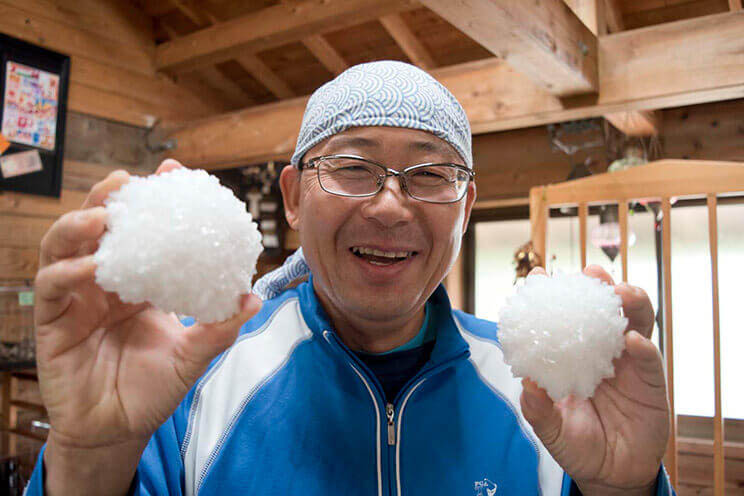 Noho Island's natural sea salt is prized throughout Japan for its exquisite flavor. Visit the Matsumiya family's Museum of Salt from Around the World to see salt collected from more than 30 countries, and to learn about the intricate techniques for processing Noho Island's Enmusubi sea salt, which is painstakingly kneaded by hand for about seven hours before harvesting. The name of the salt is derived from the Japanese word enmusubi which describes the special bond that develops between people.
Breathtaking views from Noho Park Observatory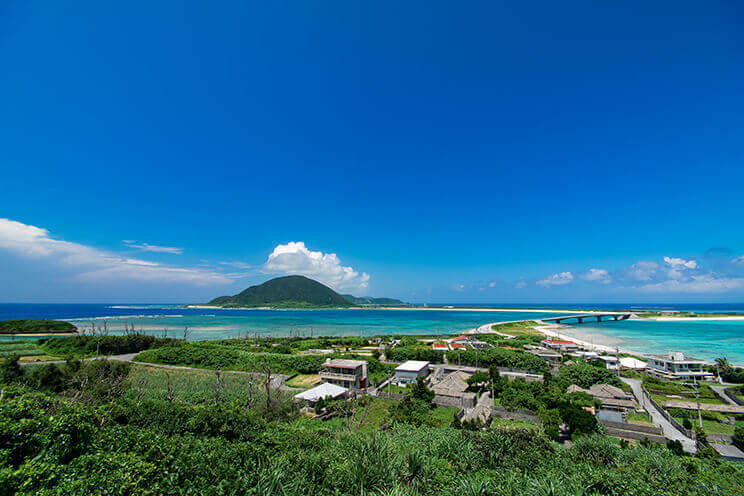 Enjoy panoramic views from the Noho Park Observatory near the Noho Bridge. Spot the clear divide between the emerald waters of the littoral coral reefs and the deep blues of the surrounding ocean before descending via the observatory's little slide. See Noho Island's port and bridge, neighboring Iheya Island, and even distant Izena Island on clear days.
Where to stay
A variety of small hotels, inns and guesthouses can be found on neighboring Iheya Island. The closest campgrounds to Noho Island are right across the bridge at Yonezaki Beach on Iheya Island.
Getting to Noho Island
Noho Island is connected to Iheya Island by a bridge accessible to cars and pedestrians. Iheya Island is about 80 minutes by ferry from Unten Port in Nakijin. For visitors arriving from Izena Island, a boat from Uchibana Port to Noho Port takes about 20 minutes.